National Basketball Association
National Basketball Association
Clippers ride sizzling Crawford to win
Published
Jan. 15, 2013 12:00 a.m. ET

The Los Angeles Clippers rarely lose when Jamal Crawford leads the team in scoring.
Crawford insisted it has very little to do with him after his latest such game - one the Clippers played without Chris Paul.
Crawford scored a season-high 30 points, including 12 straight to start the fourth quarter, and the Clippers looked just fine without Paul in a 117-109 win over the struggling Houston Rockets on Tuesday night.
The Clippers won their second game in a row despite missing their star point guard, who is day to day with a bruised right kneecap.
Los Angeles used a big third quarter to take the lead, and Crawford extended the advantage to 20 by outscoring Houston 12-7 in the opening minutes of the fourth quarter.
The Clippers improved to 11-1 this season when the 12-year veteran Crawford leads the team in scoring. Crawford seemed surprised when he learned of that statistic.
''It's everybody honestly,'' he said. ''I've got the easy job just scoring, but Grant, Blake, all those guys put me in a position to score ... I just have to make the shots, they're doing all the hard work.''
James Harden had 23 points for the Rockets, whose four-game losing streak is a season worst.
Los Angeles opened the second half with a 10-0 run to take a 68-59 lead with about nine minutes left in the third quarter. Eric Bledsoe, starting in place of Paul, scored the last five points in that span, ending it with a 3-pointer. Houston missed four shots and had a turnover as the Clippers built their lead.
''Willie did a great job for us in the third, and then Jamal obviously got going in the fourth to take over the game,'' Los Angeles coach Vinny Del Negro said.
The Rockets finally found some offense when Chandler Parsons scored their first points of the second half on a layup with 8 1/2 minutes left in the third quarter. But the Clippers didn't let up, and Willie Green soon got hot. He scored eight points in less than a minute thanks in part to two turnovers by Omer Asik, extending the lead to 81-65.
His last three points in that span came when he was fouled on a two-handed dunk, bringing the entire Los Angeles bench to its feet, and then made the free throw.
Grant Hill was called for a foul on Toney Douglas late in the third quarter and Blake Griffin received a technical after jawing with officials following the call. Griffin was immediately pulled from the game and received an earful from coach Del Negro when he got to the bench.
''I think we just have to control ourselves a little bit more,'' Del Negro said. ''We can't be wasting points. We got a few technicals tonight. I got one on a difficult call against us. We just have to do a better job.''
Los Angeles entered the fourth quarter leading 90-77 after shooting 60 percent to just 38.9 percent by the Rockets in the third.
''We couldn't establish much defensively,'' Houston coach Kevin McHale said. ''We played one side of the court, on the offensive end, in the third quarter. We just gave in in the third quarter. We didn't have what we needed to have.''
Bledsoe and Griffin added 19 points apiece for the Clippers, and Matt Barnes had 18. Bledsoe's points were a season high and Green also had a season high with 15 points.
Crawford said the win was a perfect example of the way they want to play.
''That's what it's about. We do it collectively,'' he said. ''We all pull for each other and we're all in it together and that's how we win.''
Crawford had a spectacular run to start the fourth quarter where he made five straight shots, including a pair of 3-pointers to push the lead to 102-82. Houston called a timeout after his last bucket in that run and DeAndre Jordan dashed off the bench and met him for a celebratory jump and bump near center court.
The Rockets went on a 10-2 run later in the fourth quarter to pull to 108-96. But The Clippers responded with two 3-pointers sandwiched around a basket by Jeremy Lin to thwart the comeback attempt.
Harden was disappointed that the Rockets didn't get back on track in their one home game before four straight on the road.
''You can't do that, especially coming off a three-game road trip, a three-game losing streak,'' he said. ''We've got to be better, especially on the defensive end. We've got to guard in order to win games. It's simple.''
The Clippers were up by one point in the second quarter when Lamar Odom received his third foul. Del Negro received a technical for arguing the call and seconds later Odom was also giving a technical for arguing. Harden made just one of the two free throws, but Morris connected on a 3-pointer a few seconds later to give Houston a 39-36 lead.
Houston trailed by two about a minute later before using a 13-4 run to go on top 52-45 about 3 1/2 minutes before halftime. Los Angeles outscored the Rockets 13-7 for the rest of the quarter to cut the lead to 59-58 at halftime.
Parsons finished with 17 points and Lin added 12 points with 10 assists.
Notes: Tuesday was Hill's 1,000th career game, making him the 20th active player to reach the mark. ... Houston Texans stars Arian Foster and Andre Johnson watched the game from courtside seats. Foster received a nice ovation from the crowd as he walked alongside the court to his seat in the third quarter. The Texans lost to New England in the divisional round of the NFL playoffs on Sunday.
---
---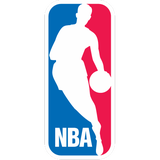 Get more from National Basketball Association
Follow your favorites to get information about games, news and more
---