National Basketball Association
National Basketball Association
Clippers outlast Timberwolves despite Ricky Rubio's triple-double
Published
Mar. 2, 2015 11:16 p.m. ET

The road-weary Los Angeles Clippers were getting outrun by the younger Minnesota Timberwolves and found themselves in danger of splitting a tough four-game trip.
That's when Chris Paul and DeAndre Jordan locked in defensively to finish on a high note.
Paul had 26 points and 14 assists, and the Clippers allowed only one field goal in the fourth quarter to outlast the Timberwolves for a 110-105 victory Monday night.
J.J. Redick scored 18 points before getting ejected in the fourth and Jordan had 12 points and 18 rebounds, his ninth straight game with at least 15 boards. Glen Davis scored 12 points off the bench to help the Clippers get their seventh win in nine games.
"It's over now. We won," a relieved Paul said. "I just want to go home."
Ricky Rubio had 18 points, 12 rebounds and 11 assists for the Timberwolves, who were missing starters Nikola Pekovic and Kevin Martin. Minnesota went 1 for 14 in the fourth quarter.
Gary Neal had 19 points and nine rebounds, but missed a forced 3-pointer with 9.3 seconds to go that would have tied the game.
Matt Barnes sat out for the Clippers with a strained hamstring, and Paul had just four points and one assist in the last quarter. But the Clippers clamped down on defense to close out a win over the feisty Wolves.
Minnesota went 16 for 17 from the foul line in the final period, but didn't make a field goal for the final 10 minutes.
"In the fourth quarter they locked us down on defense and we couldn't make a shot," Rubio said. "I tried to run some plays, but we couldn't make a shot and it's hard to win like that."
Redick was ejected with 1:06 to play after a series of technical fouls were handed out. Paul hit a jumper right over Kevin Garnett with 38 seconds left for a 108-103 lead that was just enough.
Andrew Wiggins had 18 points and the Wolves outrebounded Los Angeles 47-43.
Paul and the Clippers came out firing early, attacking a Wolves defense that couldn't stay with Paul and Jordan in the halfcourt. His jumper late in the first quarter gave the Clippers a 36-18 lead, but when he went to the bench, the young Wolves pounced.
Wiggins, Zach LaVine and Adreian Payne -- all rookies -- did all the scoring in an 18-4 run that got the Wolves back in it. LaVine's soaring dunk in transition capped another 9-0 burst that put Minnesota up 47-44 in the second quarter.
The Wolves pushed the lead to 80-73 in the third and were giving the Clippers all sorts of problems with their athleticism.
Austin Rivers gave the Clippers some crucial minutes off the bench to spell Paul, something Los Angeles has been lacking this season. Rivers had 13 points, helping the Clippers stay afloat while their star point guard rested up for the final push.
TIP-INS
Clippers: Coach Doc Rivers didn't rule out a return for Blake Griffin by Sunday against Golden State, which would be four weeks from his elbow injury. ... Jamal Crawford did not play in the second half because of a bruised right calf. He had nine points in 11 minutes. ... Barnes said he would've played if it were a playoff game.
Timberwolves: It was Rubio's fourth career triple-double and first since March 19, 2014, against Dallas. ... The Wolves committed one turnover in the first half, their lowest total since they did that against Milwaukee in 2005.
TEMPERS FLARE
Six technical fouls were handed out in the final 4 minutes, including a chaotic sequence with 1:06 to play. Redick was ejected after an exchange with Wolves coach Flip Saunders, who also received a technical.
Here was Redick's take:
"I was walking to get to my spot on the free throw line and Flip was out on the court. I'm not sure why he was out on the court, but he was yelling and stuff. So I said to the ref, `Man, get him off the court.'
"And Flip turned to me and said, `Man, shut the ... up.' And he said it like three times walking to my spot and I got a double technical.
"All I said to (referee Josh Tiven) was, `I'm gonna get my money back.' And he threw me out. If I'm going to get thrown out, man, at least say some stuff. Flip cusses me out and I say, `I'm gonna get my money back,' and I get thrown out for that. Whatever." 
---
---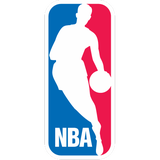 Get more from National Basketball Association
Follow your favorites to get information about games, news and more
---