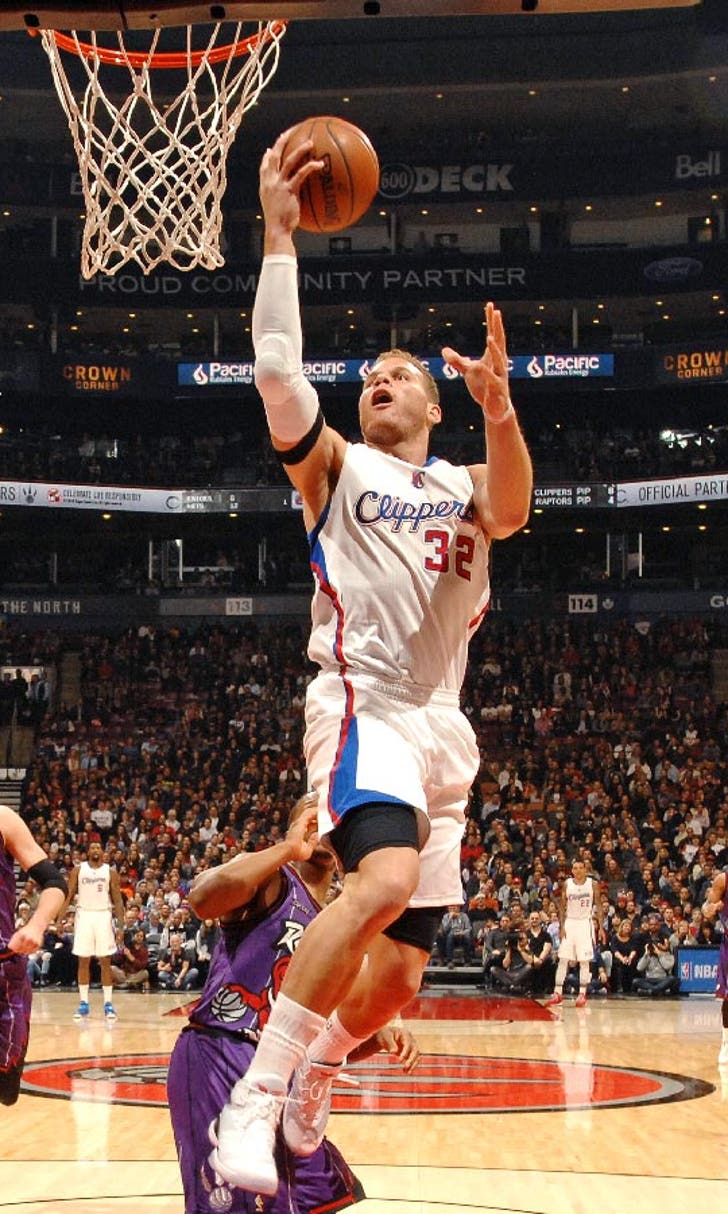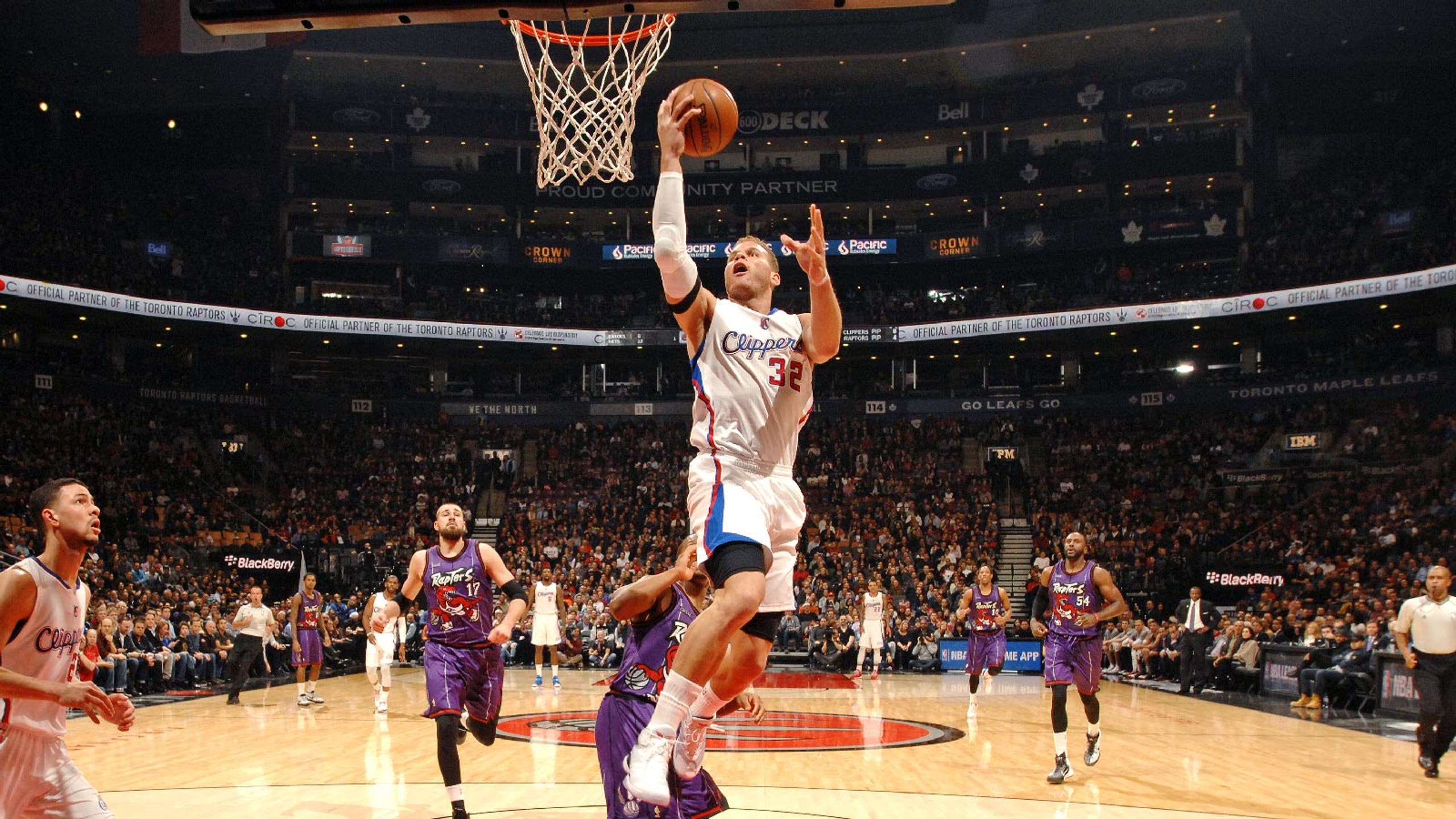 Clippers' Griffin out indefinitely, to have surgery for staph infection
BY foxsports • February 8, 2015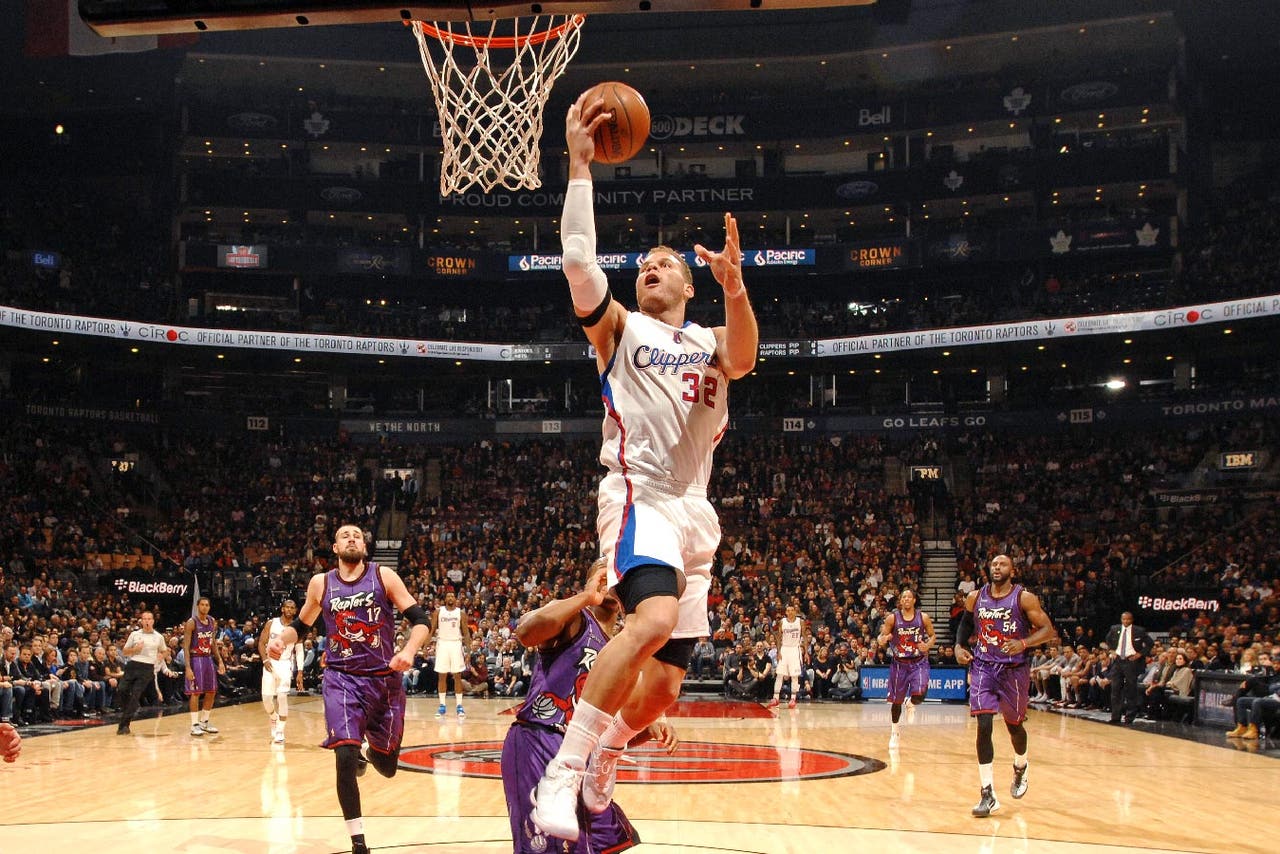 Blake Griffin is out indefinitely with a staph infection in his right elbow, leaving the Clippers without their All-Star forward as they fight for playoff positioning.
They got off to a rough start in his absence Sunday, falling 131-108 to the Thunder in their most lopsided loss of the season.
"It's tough," Chris Paul said. "Tough loss, tough losing Blake. We'll try to regroup and be ready for the next one."
Griffin will have surgery Monday in Los Angeles and be re-evaluated after the All-Star break.
Coach Doc Rivers said that when he learned that Griffin would be out, he "threw things around the room."
"Obviously, I'm more concerned about him than anybody else," he added, "because infections are no joke."
Griffin is averaging 22.5 points, 7.5 rebounds and 5.1 assists while shooting 50.1 percent. He was third in the league's MVP balloting last year. Rivers said it will be a collective effort to replace his production.
"I can't expect Chris to go out and get 40 a night," he said. "Our key other guys all have to play well. It can't be one guy."
Portland Trail Blazers guard Damian Lillard will take Griffin's roster spot in next Sunday's All-Star Game in New York. West coach Steve Kerr of the Golden State Warriors will pick who replaces Griffin in the starting lineup.
Griffin missed what would have been his first NBA season because of a knee injury after the Clippers drafted him with the top pick in the 2009 draft. Since making his debut in 2010, he had sat out only four regular-season games.
The Clippers came into Sunday in sixth place in the deep Western Conference at 33-18, six games ahead of ninth-place New Orleans.
They hope Sunday's loss wasn't an indicator of what lies ahead. Without Griffin's athletic presence inside, the Thunder outrebounded the Clippers 54-29.
"They killed us, and we've got to be better," Rivers said.
Spencer Hawes started in Griffin's place Sunday, though Rivers said he might adjust going forward depending on matchups. Hawes tied a season high with 17 points against the Thunder, all in the first half.
"We have to do different things with Spencer," Rivers said. "Spencer can't move the way Blake can move. Honestly, we didn't have time to do anything about it today. I found out yesterday evening."
The Clippers already were without guard J.J. Redick, who had back spasms. Forward Glen Davis left the game in the second quarter, also with back spasms. Guard Austin Rivers was questionable with a foot injury, but he played.
"Everybody has to step up," Hawes said. "It's on all of us. Guys are dropping like flies, it seems. We've all got to do our jobs better."
And the Clippers don't have much time to regroup, playing at Dallas on Monday.
"You don't get any breaks," Hawes said. "You've got to make your own breaks. You've just got to deal with it."
---
---