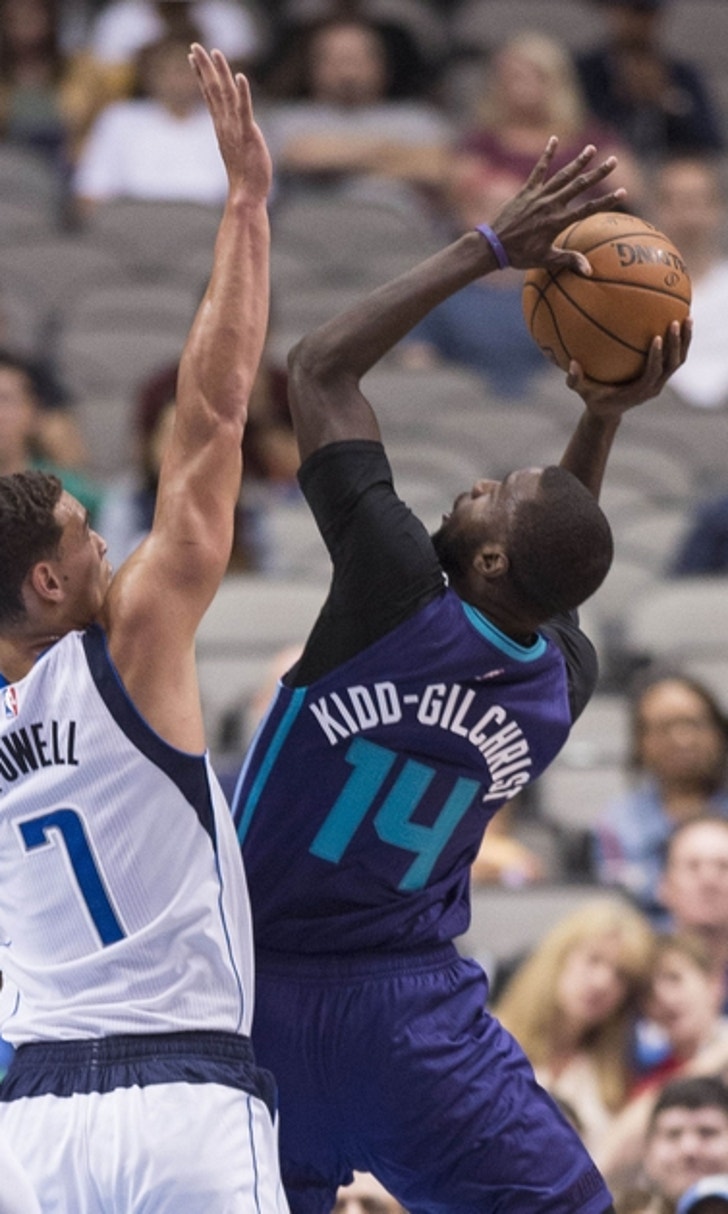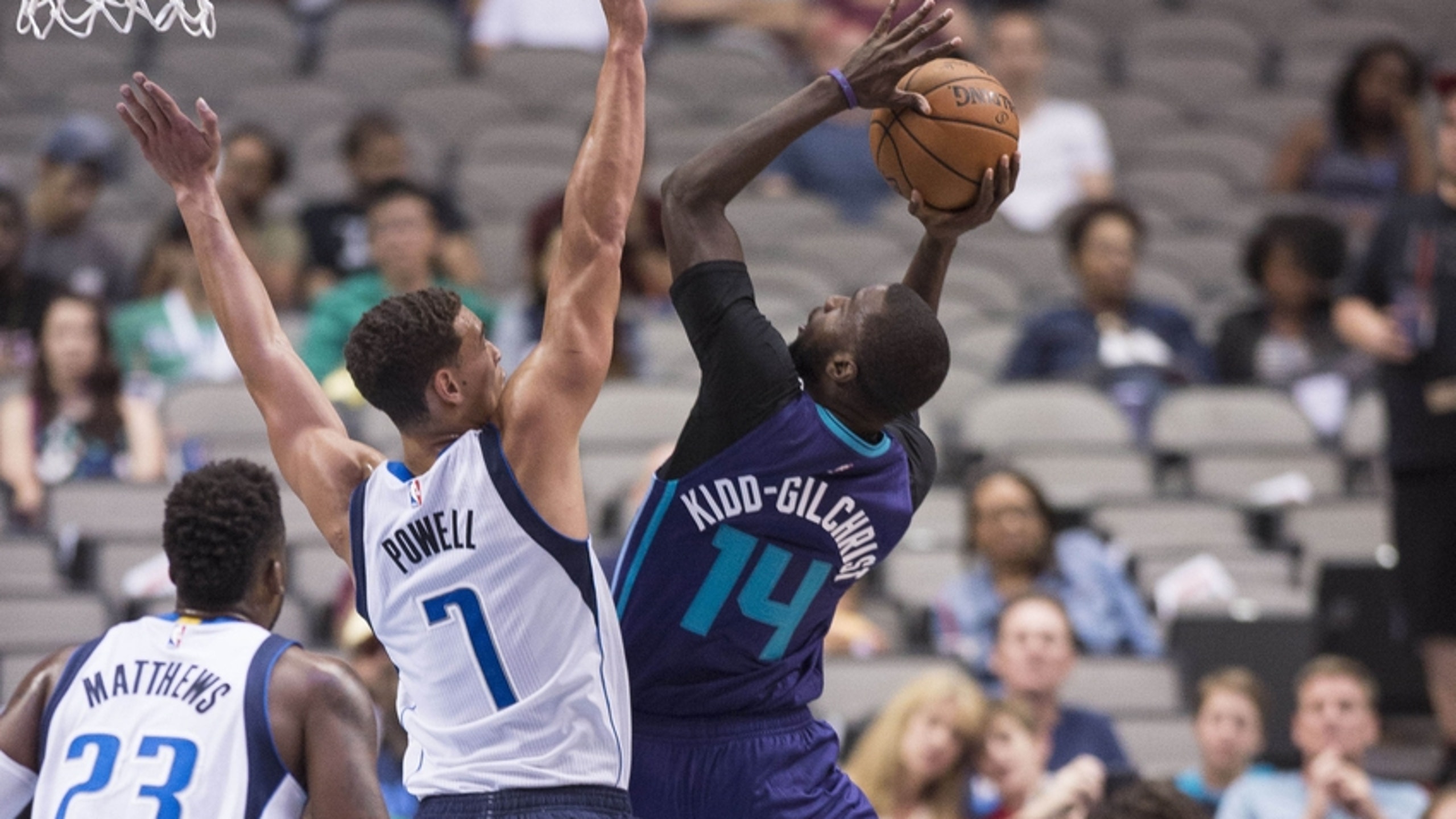 Charlotte Hornets: Few Highlights in Underwhelming Preseason Performance
BY foxsports • October 4, 2016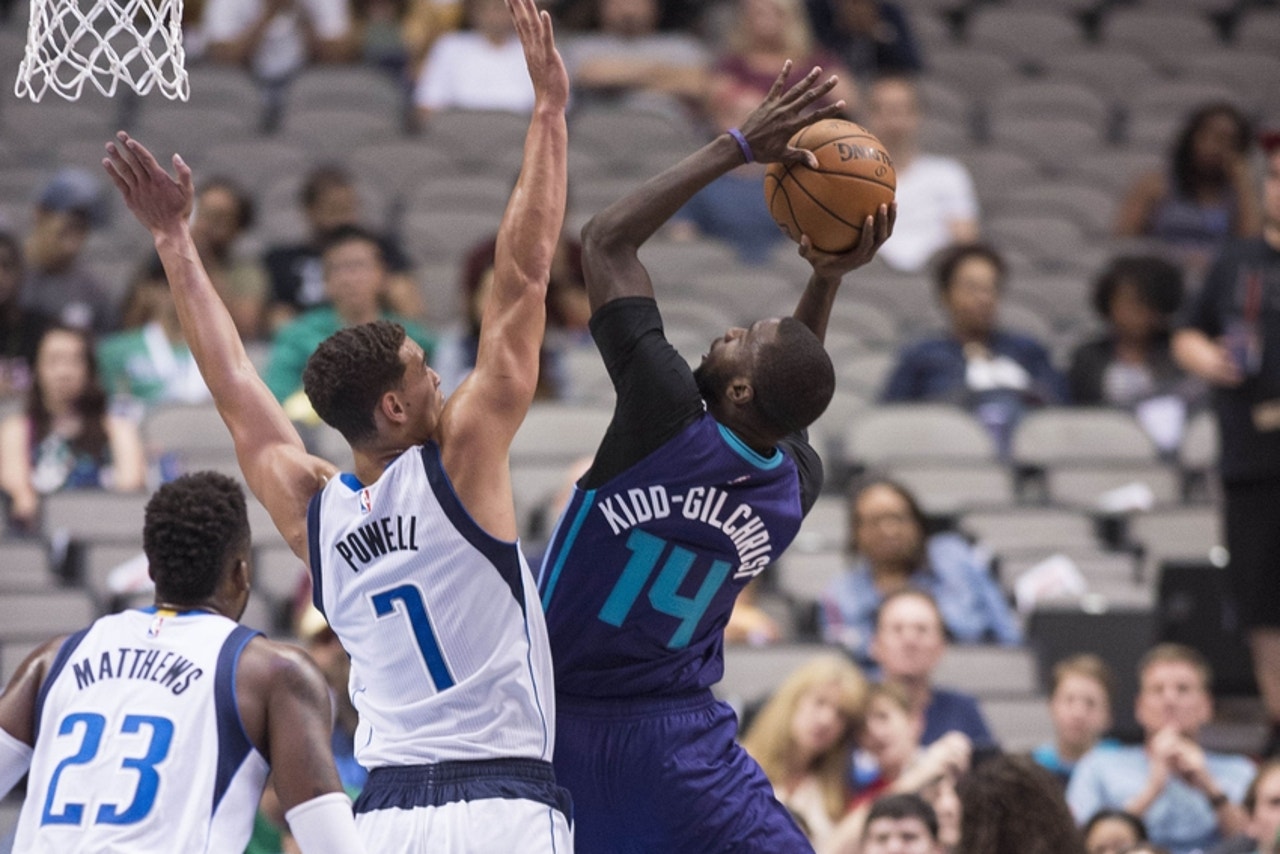 The Charlotte Hornets had a few highlight moments in their preseason opener against the Dallas Mavericks but it was ultimately an underwhelming performance.
The Charlotte Hornets suffered a defeat in their preseason opener against the Dallas Mavericks in a 95-88 contest. After winning their first seven games last year in the preseason, this was a bit of a disappointing let down. The team's performance wasn't nearly what most would have expected from a playoff caliber team. *Note: This is not an overreaction article to a meaningless preseason game.*
Fans shouldn't look too much into preseason games especially this one. The Hornets were without Kemba Walker and Cody Zeller because they are still recovering from injuries. They were also missing Brian Roberts who is a veteran point guard for the team. Without their best player in Kemba Walker and potential starting center in Cody Zeller, this was nowhere close to a regular season game for Charlotte.
Instead, it was the epitome of an NBA preseason game. Steve Clifford played his starters in a somewhat limited fashion and tried to get young guys minutes. The preseason is for the fringe players to make a name for themselves by getting playing time and for the veterans to get ready for the season ahead. But this game had a lot more lowlights for the Charlotte Hornets than it did highlights.
More from Swarm and Sting
Highlights:
Frank Kaminsky Looked Improved
One positive from the game was Frank Kaminsky. He scored a team-high 13 points to go with seven rebounds. He didn't shoot great from the field (33.3%) but no one did. I was really impressed with a post move Frank made to get himself an easy dunk. That was a new wrinkle in his game that we haven't seen much of yet. Hopefully he is developing his game and will continue to improve in his second season in the NBA.
Roy Hibbert and Andrew Andrews Played Adequately
Roy Hibbert got the nod as the starting center in this one with Cody out. He almost recorded a double-double with 10 points and eight rebounds in nearly 23 minutes of play. It wasn't a star-like performance but it was adequate enough for the big man.
Rookie guard, Andrew Andrews, showcased his scoring ability by scoring being one of only three players in double-digits with 10 points in only 17 minutes. He shot 2-2 from the field but ended up getting to the free throw line and making 5-6 shots from the charity stripe. As a player who is potentially fighting for a roster spot, Andrews had himself a pretty good night.
Want your voice heard? Join the Swarm and Sting team!
MKG Returned to Action
Probably the biggest highlight was Michael Kidd-Gilchrist and his return to the Charlotte Hornets' line-up. After only playing in seven games last year, MKG got back on the court and recorded eight points and five rebounds in 24 minutes of action. If you remember, Michael initially injured his shoulder during the team's first preseason game last year so this was defiantly a good hurdle to see him get through.
Lowlights:
More from Swarm and Sting
Assist to Turnover Ratio
As a team, the Hornets only had 14 assists on the night. That was not typical of Charlotte last season as they averaged over 20 a game. Not just that, but they also turned the ball over 13 times. Steve Clifford's teams pride themselves on taking care of the ball. Coach Clifford will make it a point of emphasis going forward.
These lowlights were largely due to Kemba being out but it is still pretty alarming. Ramon Sessions filled in at the starting point guard spot but he only scored three points on 0-8 shooting with four assists and three turnovers in 23:34 minutes. Definitely an underwhelming performance to say the least.
Bad Shooting Night
The Hornets had a terrible shooting night against Dallas. They only shot 36.8% from the field, 18.25 from the three-point line, and 71.8% from the free throw line. They could hardly buy a basket in this one. Whether it was from poor shot selection, great defense from the Mavericks, or just missed shots, this trend can not continue.
Struggles Upon Struggles Upon Struggles
While Charlotte weren't terrible, they weren't great either. Most players struggled to find open shots, continuously turned the ball over, and didn't defend at the level of Hornets' teams from last season. I don't think this will be the norm going forward and the team will likely resolve things before their next preseason match but the struggles were evident without Kemba Walker in the line-up.
The Charlotte Hornets will take on the Boston Celtics in their next preseason game on Thursday, October 6th in Greensboro, North Carolina. While preseason games don't mean much for the regular season, I'm sure the team will be hoping to turn things around in their next outing. After the stellar start that generated buzz last preseason, they will want to do the same this year.
This article originally appeared on
---
---