National Basketball Association
National Basketball Association
Chalmers is money in Heat's easy win
Published
Jan. 12, 2013 12:00 a.m. ET

Often overlooked on the star-laden Miami Heat, Mario Chalmers came up big against the Sacramento Kings.
Chalmers had career highs with 10 3-pointers and 34 points to lead the Heat to a 128-99 victory over the Kings on Saturday night. Chalmers' 3s tied Brian Shaw's franchise record and set the new mark at Sacramento's Sleep Train Arena as he finished 10 of 13 from 3-point territory.
''He had it going and we kept finding him. Mario was awesome,'' LeBron James said. ''He was knocking down shots all game.''
And that included the fourth quarter, when the Heat led by more than 30 points and the only suspense was whether Chalmers would exceed his career-high for points and break the Heat 3-point record.
Chalmers came back in the game midway through the fourth quarter and made two more 3s to tie Shaw's mark. But he never got off another 3 and left the game after playing just under three minutes in the quarter.
''I asked him (Heat coach Erik Spoelstra) to put me back in. I knew what the record was,'' Chalmers said. ''I wanted to get one more to beat it.''
It was a nice bounce-back game for the Heat, who had dropped two straight and five of eight since Dec. 26. They led by 22 points at the half and outscored the Kings 37-29 in the third quarter in cruising to the lopsided victory.
James had 20 points, seven assists, five steals and two blocks for the Heat, who had a season-high point total. Miami hadn't topped 100 points in its previous four games.
Chris Bosh had 16 points, Mike Miller had 12 and Dwyane Wade added 11 for Miami, which shot 56 percent and was 17 for 37 on 3s.
The Heat also had a season-high 35 assists and played well defensively, finishing with 11 steals and 11 blocks - including four by Wade. Miami pestered the Kings into 17 turnovers that led to 34 points.
''For the most part we played to our identity, aggressive at both ends of the court,'' Spoelstra said. ''It was good to get a game like this anywhere, home or away. It was good to see our team put its foot down on the pedal and keep it down.''
Isaiah Thomas made six 3-pointers and scored a career-high 34 points for the Kings, who dropped their fourth straight. DeMarcus Cousins had 11 points and eight rebounds, and James Johnson also scored 11.
''The Heat is a heck of a team and you have to pick your poison when you play them,'' said Thomas, who had 24 points in the second half. ''Do you want to stop LeBron or D-Wade or do you want to stop the other players? It's hard to defend them. But at home we could have done a lot better.''
The Heat have struggled on the road this season and had lost four of five entering the game. But Sacramento has been a successful road venue for the Heat, who have won seven of their last eight visits and evened their road record this year to 8-8.
''Obviously this game got away from us in the first quarter,'' Kings coach Keith Smart said. ''The game was over in the first five minutes for the most part. With this team you can't make mistakes. They were a little bit hungry.''
James had a near flawless third quarter when he had 10 points, four assists and an impressive block against Thomas.
Chalmers also played a major role in Miami hiking its lead to 31 points after three quarters, scoring nine points on three 3s in the period.
After James' 54-game streak of scoring 20 or more points was snapped Thursday with a 15-point effort in a loss to Portland, he got going early against the Kings. James made all four of his shots and had 10 points in the opening quarter that included a couple of sensational fastbreak dunks off lob passes.
After a scoreless second quarter, James reached 20-point mark in the third quarter and didn't play in the fourth when the Heat used mostly its reserves.
''Finally we got back in our game in every aspect, offensively and defensively tonight,'' said Chalmers, who said he once made 12 3s in a high school game.
There has been plenty of off-the-court news concerning the Kings this week. The Maloof owners were believed to be in negotiations with a group headed by Chris Hansen that will buy the team and relocate to Seattle, where they will play next season.
Earlier Saturday, there was a report a local group was being formed to buy the Kings and build a $400 million downtown arena that would keep the team in Sacramento.
Chalmers made five 3-pointers and scored 19 first-half points, one fewer than his season high, helping the Heat to a 66-44 lead.
Both Bosh and James had 10 points in the first half, and Miller came off the bench to score nine on three 3s.
The Heat moved the ball with precision and continually got open looks in the first half when they had 16 assists and made 8-of-17 3-pointers. They also had a good half defensively with seven steals, five blocks and held the Kings to 37 percent shooting.
NOTES: A Miami fan was heckling Kings coach Keith Smart early in the third quarter with the Heat leading by 20 points. ''Best team money can buy,'' Smart said to the boisterous fan. ... Chalmers had it going early, making three 3-pointers and scoring 13 points in the game's opening 5 1/2 minutes when Miami had a 17-4 lead. ... It was only the second sellout this season for the Kings, who have the worst home attendance in the NBA. ... Sacramento Mayor Kevin Johnson was in a courtside seat. On Friday night, James was Johnson's guest at a St. HOPE fundraising dinner in Sacramento. ... Miami F Shane Battier missed his second straight game with a hamstring injury.
---
---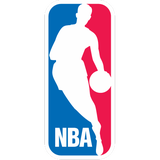 Get more from National Basketball Association
Follow your favorites to get information about games, news and more
---