National Basketball Association
National Basketball Association
Celtics rest Garnett, Allen, Rondo vs. Wizards
Published
Apr. 12, 2011 2:24 a.m. ET

A day after a beatdown by the Miami Heat, Boston Celtics coach Doc Rivers chose rest over seeding when he sat Kevin Garnett, Ray Allen and Rajon Rondo for Monday night's game against the Washington Wizards.
Rivers also said Paul Pierce probably wouldn't play, and that Jermaine O'Neal would see limited minutes.
''The way we're playing right now, I think we do need it, so we're going to take it,'' Rivers said.
Rivers made the move even though his team was still in contention for the No. 2 seed in the Eastern Conference. Boston trailed Miami by one game after Sunday's 100-77 road loss, but the Celtics own the tiebreaker between the two clubs. Boston would claim second place if it defeated the Wizards on Monday and beats the New York Knicks in its regular season finale on Wednesday - and if the Heat were to lose at Atlanta on Monday or at Toronto on Wednesday.
''It's a very difficult decision,'' Rivers said. ''Miami has a tough game tonight, but overall it's right for the team.''
Rivers said he plans to rest his stars again at New York, but he ''probably'' would change his mind if the Heat were to lose at Atlanta. He said Shaquille O'Neal, who hasn't played since April 3 because of a strained right calf, will not play Wednesday regardless of the standings.
Rivers figures if his veteran starters get a three-day mental break - Monday through Wednesday - they'll be ready for three good days of practices Thursday through Saturday before the playoffs start. He said his message will be: ''Just reset yourself. Reset the team.''
''Mostly it's mental, all the time, with anybody on any team,'' Rivers said. ''They're the best conditioned athletes in the world, so I don't believe in the whole getting-tired theory unless you're allowing yourself to get tired. They just need the rest. And the break. The whole reason is it allows us to have practice with energy, and we need that more than anything.''
The Wizards are banged up and lottery-bound, but Rivers said the opponent didn't factor into his decision.
The Celtics' lineup included Von Wafer, making his first start of the season. Delonte West made his second start but left early in the third quarter with a sprained right ankle, the same injury that cost him eight games earlier this season. Jeff Green made his first start since Boston traded for him in February.
Pierce and Allen had been the only two Celtics to play in every game this season.
---
---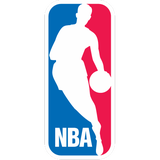 Get more from National Basketball Association
Follow your favorites to get information about games, news and more
---