National Basketball Association
National Basketball Association
Celtics G Daniels fully functional after injury
Published
Feb. 7, 2011 12:12 a.m. ET

Boston Celtics guard Marquis Daniels bruised his spinal cord in a collision Sunday and is expected to be sidelined at least a month.
''He's full function now. He's fine,'' said Danny Ainge, Boston's president of basketball operations. ''We're going to keep him (in the hospital) overnight just to go through some tests, but he's fine.''
Asked how long Daniels would be out, Ainge said, ''A month, two months. It'll be a month, anyway.''
Daniels was hurt with 11:01 left in the second quarter of the Celtics' 91-80 win over the Orlando Magic after he began driving to the basket from the right side of the lane and collided with Gilbert Arenas, who was covering him. Daniels fell to the court and lay motionless for a few minutes with his head facing down while surrounded by coaches and teammates near his bench.
Medical personnel put a neck brace on Daniels and strapped him onto a stretcher before he left to the cheers of the crowd, which had remained very quiet until then. He gave a thumbs-up sign as he was taken off the court before going to New England Baptist Hospital.
Dr. Brian McKeon, the Celtics' team physician, said Daniels bruised his spine and has had spine issues that were addressed by his previous teams. He spent three seasons with Dallas and three with Indiana before joining Boston last season.
''This is the same type of neck injury that he had so it's just a little bit worse,'' McKeon said. ''We'll just have to see how it plays out in the next few days.''
On Sunday, the Celtics were worried about their fallen teammate.
''We got some good results, or some good news, opposed to what we were looking at,'' Celtics forward Kevin Garnett said, ''because it looked really bad.''
The Magic players also were concerned
''It was scary, man, scary,'' guard Jameer Nelson said. ''I was praying for him. It could happen to anybody. You never want to see a guy get injured and taken off on a stretcher.''
Before the injury, Daniels had played 3 minutes, 43 seconds off the bench with one rebound and no points. In 49 games this season, he's averaging 5.5 points and 19 minutes, 8 seconds.
---
---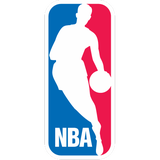 Get more from National Basketball Association
Follow your favorites to get information about games, news and more
---