National Basketball Association
National Basketball Association
Celtics-Bucks Preview
Updated
Mar. 4, 2020 12:37 p.m. ET

The Boston Celtics have gone from postseason question marks to serious Eastern Conference contenders now that their offense has finally caught up to the defense.
Winners of nine of 10, they draw another seemingly favorable matchup as they visit a Milwaukee Bucks team saddled with a season-high five-game losing streak Tuesday night.
Boston (31-22) was ninth in the East on Jan. 12 following a season-high four game skid in which it failed to reach 100 points three times. It's since risen to third by averaging 111.2 points over a 12-3 stretch capped by four consecutive wins.
The Celtics delivered one of their most impressive offensive efforts Sunday, shooting 56.0 percent and going 13 of 24 from 3-point range in a 128-119 win over slumping Sacramento. Their 46 first-quarter points were their most since Feb. 12, 1982, against San Diego.
"Our offense has been pretty good the last 10 games,'' coach Brad Stevens said. ''I don't think we're 128 points good. We're probably due for games like that. You're going to have games like the other night (Friday's 104-103 win at Cleveland) when we're struggling to get to 100.''
Several have stepped up to ease the scoring burden on All-Star Isaiah Thomas. Avery Bradley is 11 of 17 on 3s while averaging 18.0 points over the last three games and Tyler Zeller 14 of 18 from the field in totaling 33 in the past two. Zeller scored a season-high 17 and Jared Sullinger had 21 on 10-of-13 shooting against Sacramento.
After hitting the game-winning 3 at the buzzer against Cleveland, Bradley went 6 of 7 from beyond the arc in Sunday's 25-point effort.
"We were making shots. When everybody's making shots, everybody's happy," Bradley said.
Boston is 23-2 when allowing 98 points or less, a number Milwaukee (20-32) hasn't attained in either of its past two games. After struggling through much of a 107-95 loss at Portland on Tuesday, the Bucks hurt themselves with 20 turnovers in concluding a three-game trip with Saturday's 84-81 defeat to surging Utah.
Khris Middleton accounted for nine of those giveaways and has shot just 31.0 percent during the losing streak. Milwaukee's leading scorer made 47.0 percent of his attempts while averaging 23.1 points over his previous 11.
"I've got to be better. That's as straight as you can be about it," he said. "To have nine turnovers in a game like that when we need to win ... I just need to play better."
The Bucks, second in the league with 49.2 points in the paint per game but 29th in 3-pointers made at 5.5 per game, did receive a perimeter boost in Jerryd Bayless' 5 of 6 performance from beyond the arc. Another could come from O.J. Mayo's expected return from an 11-game absence caused by a hamstring injury.
Middleton was 3 of 12 and the Bucks shot 41.1 percent in a 99-83 home loss to Boston on Nov. 10, also committing 17 turnovers that led to 21 points.
That point total stands as a season low at the Bradley Center, where Milwaukee is 13-8 and has won nine of 13. The Celtics have won two straight and seven of their last 10 visits, however.
Greg Monroe amassed 17 points and 14 rebounds in the previous meeting and is averaging 20.5 points on 56.3 percent shooting over his last eight games.
---
---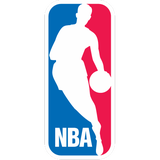 Get more from National Basketball Association
Follow your favorites to get information about games, news and more
---