National Basketball Association
National Basketball Association
Celtics blow best chance, will get another in Game 7
Published
Jun. 8, 2012 2:00 a.m. ET

The shots weren't falling, the fans were streaming out of the building and Boston Celtics coach Doc Rivers had long ago conceded defeat by lifting his starters.
That's when the crowd gave the Big Three one last sendoff.
With Boston trailing the Heat by 20 points in the final minutes, the fans remaining in the half-full building rose to their feet and began a nonstop chant of ''Let's Go, Celtics!''
''They understand the situation that is before us, and we understand it. And that was basically them sending us off, letting us know, `Hey, this is still alive. We need you guys to go down there and get a win for us,''' Celtics guard Ray Allen said Thursday night after Miami won 98-79 to send the Eastern Conference finals to a Game 7.
''We all felt it on the bench,'' Allen said. ''It seemed like that 3 minutes lasted forever. It was special. I'll talk about that forever, just knowing being down 20 and these people are still standing up, cheering us on, because they know we just have to win one game.''
Entering the night needing just a win at home to advance to the NBA finals for the third time in five years, the Celtics fell behind by double digits in the first quarter and never again got within seven points.
LeBron James had 45 points and 15 rebounds for the Heat, who can now clinch their second straight Eastern Conference title at home on Saturday night.
The winner of Game 7 will play the Thunder in the finals starting Tuesday night in Oklahoma City.
''That was a great opportunity, but we have another opportunity. We get to play another game, Game 7,'' Rivers said. ''We won a game at theirs, they won here. Now we get to play for all the marbles. This team has not done it the easy way this year. Maybe this is justified for us, go in there and do it.''
Rajon Rondo had 21 points and 10 assists for the Celtics, but otherwise Boston had few highlights as it squandered its best chance to eliminate the Heat.
Paul Pierce scored nine points on 4-for-18 shooting, missing all six of his 3-point attempts. Kevin Garnett was 6 for 14 from the field, missing a handful of shots in the lane, and scored 12 points with five rebounds - by far his worst game of the series.
In all, the Celtics went 1 for 14 from 3-point range and shot just 43 percent from the field. And it wasn't just the starters: Boston's reserves had just one basket before the fourth quarter, when the game was already out of reach.
''There was a great sense of disappointment. But I know my guys will be ready for the next game,'' Allen said. ''This was basically our Game 7 on our floor. We knew we had two games to win one, but obviously your greatest chance is on your floor. Any time you lose an opportunity like that, you're angry with yourself.''
With 17 NBA championship banners hanging in the rafters alongside retired numbers from six decades of Celtics Hall of Famers, Boston fans have grown accustomed to - and perhaps even complacent with - success. So when the Heat opened a 20-point lead early in the fourth quarter, many of them found little reason to stick around.
With 8:26 to play, Rivers began clearing his bench. Garnett left the game first and, after consecutive layups by Dwyane Wade, Pierce followed. James added a layup to make it a 25-point game with 7:15 to play, and fans scurried for the exits.
When little-used reserve Sean Williams went to the scorer's table to check in for just the second time this postseason, he couldn't quite stifle a yawn. But the fans that remained suddenly came back to life.
And they decided a more fitting sendoff was in order.
Clapping and chanting until the final buzzer, the building shook for perhaps the last time this season. Allen and Garnett, who are both eligible for free agency, sat on the bench and reminded each other how lucky they have been to play for the NBA's most-decorated franchise.
''That was crazy. It was (expletive) crazy,'' Garnett said. ''I want to say to all the fans: `Thank you, guys.' I've never in my life experienced anything like this in any sport, and I'm just truly blessed to be a Celtic and to be a part of the city of Boston. So, that's what's up to all the New Englanders around here, coming from your boy.''
---
---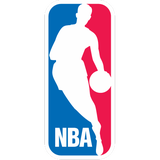 Get more from National Basketball Association
Follow your favorites to get information about games, news and more
---