National Basketball Association
National Basketball Association
Celtics and Doc steal one from Lakers
Published
Jun. 7, 2010 2:27 a.m. ET

The beautiful people mostly stayed until the end, trading perplexed looks with each other courtside as if waiting for someone to come forward and offer them an explanation. The numbers simply didn't add up, either on Kobe Bryant's stat sheet or the huge scoreboard overhead.
The team with the best closer in the game didn't come close to finishing this one off, and now the realization was settling in that not only was the home court advantage gone, but the Boston Celtics weren't. The Lakers would soon be off to Boston, where the deciding games for the NBA championship could now conceivably play out.
All because the best guard on the court on this night wasn't wearing No. 24, and the best coach on this night couldn't stay in his seat.
Rajon Rondo will get most of the credit for evening up the series 1-1 with three games over the next week in Boston. He took over when the foul-plagued Bryant usually does to lead the Celtics from behind in the final six minutes to a relatively stress-free 103-94 finish.
But give Doc Rivers a pat on the back for a playoff moment of his own. If he hadn't ran out onto the court to frantically call a timeout with the Celtics hanging on to a precarious lead with 1:26 left, the ending to Sunday's game could have been quite different, indeed.
``I'm glad they saw me,'' Rivers said. ``I don't think they had a choice but to see me. I was past them.''
The sprint onto the court saved the Celtics a possession they converted seconds later. Just as important, perhaps, it made his players laugh.
Take that, Zen Master Phil.
``As big as that little moment was, I actually thought that the bigger moment was all the players were laughing at me and it allowed them to breathe a little bit,'' Rivers said. ``I thought that helped us.''
Over on the opposing bench, Phil Jackson wasn't quite sure what to think about it all.
``I think coaches have to be on the sidelines. They're not supposed to be on the floor,'' Jackson said. ``It's like he was shot out of a starter's block.''
Jackson got a laugh out of his quip, but there wasn't a lot to laugh about, even for a coach with 10 championship rings. Not when his star player was hobbled with five fouls in the final minutes, and Ron Artest kept making puzzling decisions even as his shots clanged off the rim.
His players weren't in much of a joking mood, either, as they faced having to fly to Boston with the home court advantage gone.
Bryant answered questions only briefly and in a monotone, clearly disgusted with how things had gone so sour.
Pau Gasol tried harder to provide some analysis, but even the Lakers' most cerebral forward had trouble explaining it all.
``We're in the NBA finals,'' Gasol said. ``They just played better than we did.''
That wasn't the case in Game 1 when the Lakers so manhandled Boston in the opener that some predicted the series was already over. And even with Ray Allen on a torrid streak and Rondo having a hand in seemingly every play, most of the 18,997 fans at Staples Center probably thought the Lakers had things in hand when Bryant hit a fade away jumper with a little over 5 minutes left to give the home team a 90-87 lead.
They didn't because things changed a lot between games. On this night, the Celtics were the aggressors, and so was their coach.
``He claimed that he's in shape, and when he ran out there we told him he looked like he wasn't in shape,'' Ray Allen said. ``But he made it out there, so it definitely got us an extra possession.''
Kevin Garnett was so excited about it that he gave his coach a celebratory body bump before feeding the ball to Kendrick Perkins for a layup on the inbounds play. And, with Bryant seemingly out of sorts because of foul trouble, Boston didn't have any trouble holding onto the lead built behind Allen's finals record eight 3-pointers and Rondo's triple double.
That left what had been a dispirited Celtics team feeling pretty good about itself heading back to Boston. With a split at Staples, the Celtics have three straight games at home to put their mark on the series.
``There's no better place, moment, time, to play a game, to win a game, and to win in a great fashion where everybody has to do it together as a team,'' Allen said. ``This is definitely our time.''
Up until the final six minutes or so Sunday night, the Lakers couldn't have helped thinking it was their time instead. They had shut down Garnett and Paul Pierce, come back to take the lead at home, and had Bryant to ride to the finish.
Then it all fell apart, for reasons that some found easier to explain than others.
``We just played stupid,'' Andrew Bynum said.
----
Tim Dahlberg is a national sports columnist for The Associated Press. Write to him at tdahlberg(at)ap.org
---
---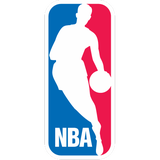 Get more from National Basketball Association
Follow your favorites to get information about games, news and more
---