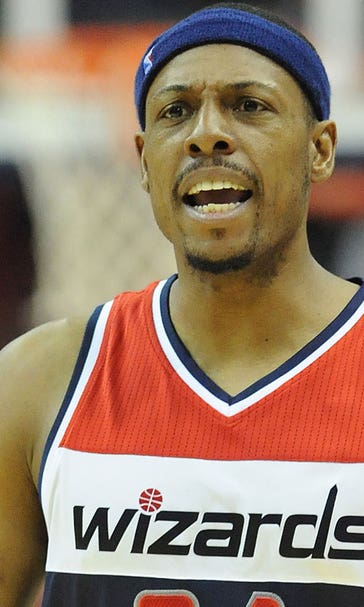 Celebrity chef offers Paul Pierce free food all season if he stays with Wizards
May 29, 2015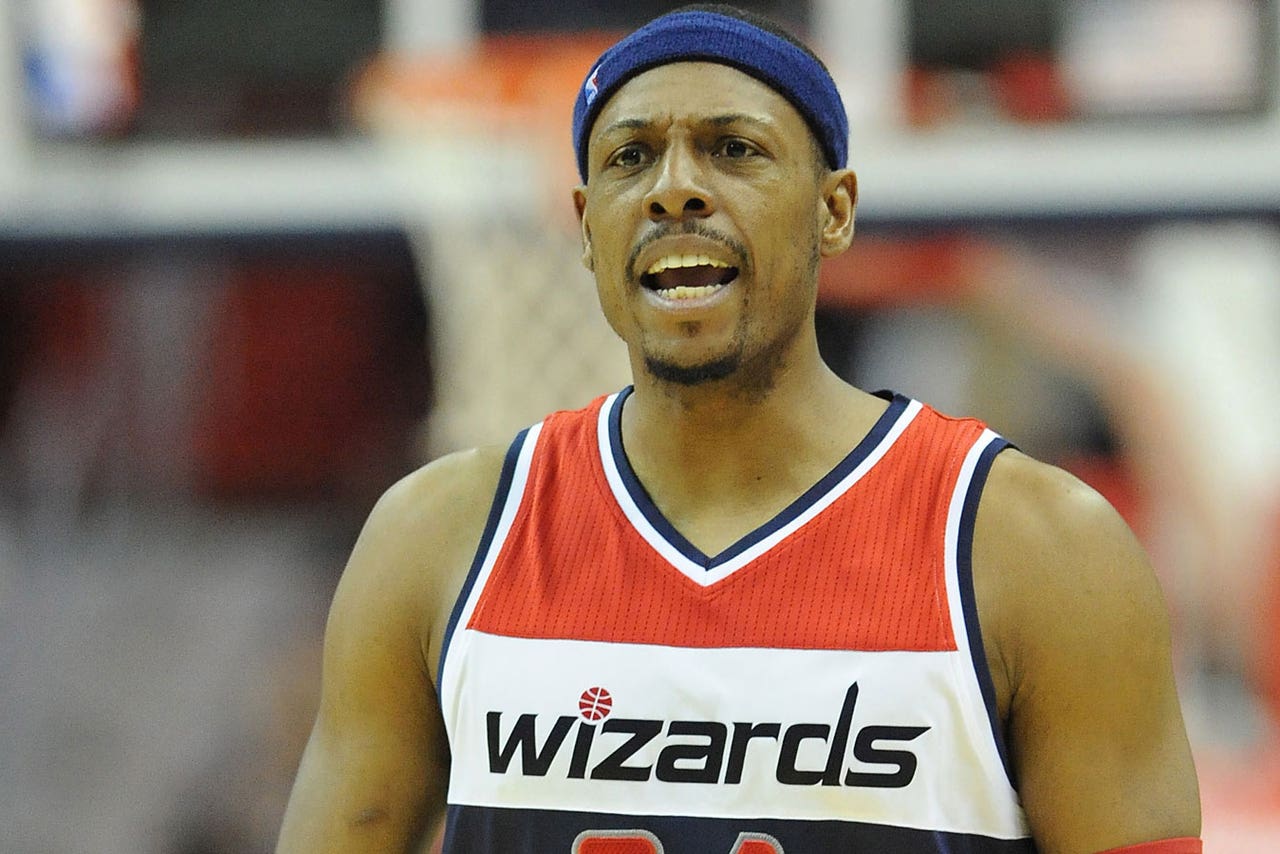 There are certain perks you enjoy when you're on the open market in the NBA. Teams will woo you, wine and dine you, and basically do or say whatever they can to get you to sign with their team.
Washington Wizards forward Paul Pierce has a player option on his contract and could technically opt out and sign wherever he'd like this offseason, but famous chef Jose Andres is trying his best to keep Pierce in Washington with a little home cooking.
Here's Nina Mandell from For The Win:
"Paul Pierce quickly won the hearts of DC sports fans when he came to the Wizards this season and with questions about his next move after a heartbreaking exit from the playoffs, fans are quickly coming out and offering their undying love, support and in the case of one who happens to be a celebrity chef, food:"
(h/t For The Win)
Photo Credit: Brad Mills-USA TODAY Sports
---
---