National Basketball Association
National Basketball Association
Cavs' Varejao out for rest of season
Published
Jan. 21, 2013 12:00 a.m. ET

Anderson Varejao's season rapidly spiraled from a probable All-Star appearance to over.
The Cavaliers' hustling center, who led the NBA in rebounding before he went down last month with what appeared to be nothing more than a bruised knee, remained hospitalized Monday with a blood clot in his lower right lung, a health scare that will force him to miss the rest of this season.
Varejao, who underwent surgery on a torn leg muscle on Jan. 10, has been at The Cleveland Clinic since last Thursday. The Cavs said he will likely remain in the hospital for several more days as he receives treatment. Varejao is expected to make a full recovery, but he will remain on blood thinning medications for at least three months, the team said Monday.
The loss of the 6-foot-11 Varejao is a crushing blow to the young Cavs, who are just 10-32.
''Losing him already was bad enough for us,'' star point guard Kyrie Irving said. ''The news got worse today. We wish him the best. We're all going to be there for him morale-wise, just try to be there for him as best as we can as teammates. That's all we can do right now.''
Despite Varejao being admitted to the hospital four days ago, the Cavs did not reveal he was still there until shortly before Monday's workout at their training facility.
Varejao was having an All-Star-caliber season before he injured his leg on Dec. 18 against Toronto. Team doctors initially diagnosed the injury as a bruise and expected Varejao to make a quick recovery. However, tests revealed an uncommon split in his quadriceps muscle which required an operation. Varejao was expected to be out eight weeks before he developed the blood clot following the surgery.
General manager Chris Grant said the team is ''fairly confident'' the clot was not a reaction from surgery.
This is the third straight season Varejao has missed extended time with injuries. The Brazilian sat out 41 games last season with a broken wrist, and he was sidelined for 51 games in 2011 after tearing a tendon in his ankle while running after practice.
''We're just feeling bad for Andy,'' Cavs coach Byron Scott said following practice. ''I think the world of Andy, especially with the way he plays. My heart just goes out to him. He's had some bad luck in the last three years. I'm sure it's devastating to him. I feel real bad for him.''
Varejao was averaging 14.4 rebounds and 14.1 points in 25 games before he got hurt. There wasn't a center in the Eastern Conference playing better than the fun-loving 30-year-old, who has developed into much more than a competent reserve - when he's healthy.
If he had been able to keep playing, there's little doubt Varejao, acquired by Cleveland in 2004 in a trade with Orlando, would have been named an All-Star reserve this week.
Grant pointed out that Varejao's injuries have been unrelated.
''They've all really been freak things,'' he said. ''He's frustrated. We're frustrated for him and with him. We would love to have him out there, particularly the type of year he was having. He's really come into his own as a leader on the court, so it's difficult. But at the same time we believe in him as a guy, we know what he can do. He's played in a lot of big games for us, into the Finals. We'll continue to support him.''
Cleveland, which has one of the league's youngest rosters, just completed a 1-4 road trip. The Cavs will host Boston on Tuesday and play 10 of their next 12 games at home.
Varejao's injury has allowed Scott to give extra playing time to second-year forward Tristan Thompson and rookie Tyler Zeller. The Cavs, though, have been plagued by wild inconsistency, especially down the stretch in games they've let slip away.
''We've made strides in the right direction, but we just have to be more consistent game-to-game,'' said Irving, who is averaging 23.1 points, 5.7 assists and 3.6 rebounds per game. ''I say it all the time, we've proven we can play with the best in the league, we just have to put two halves together. We're still figuring that out.''
They'll have to do it without Varejao, their never-stopping big man who has managed to stay positive despite his latest medical setback.
''His spirits are up,'' said Grant. ''He's frustrated. He wants to play; he wants to be with his teammates on the court. But he's such a good guy. Every time you see him he's still got that big smile.''
---
---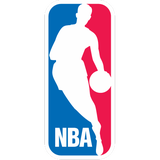 Get more from National Basketball Association
Follow your favorites to get information about games, news and more
---