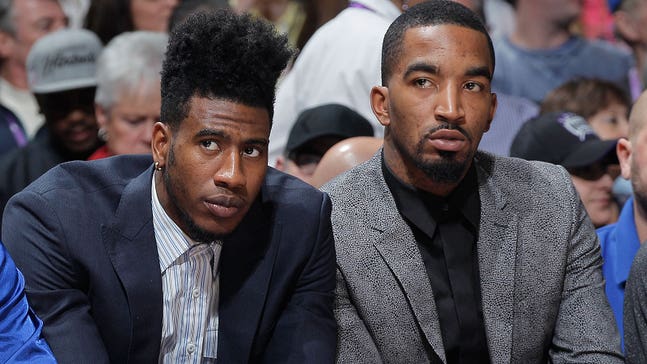 Cavs' Smith set to return; Shumpert will be game-time decision
Published
May. 8, 2015 2:30 p.m. ET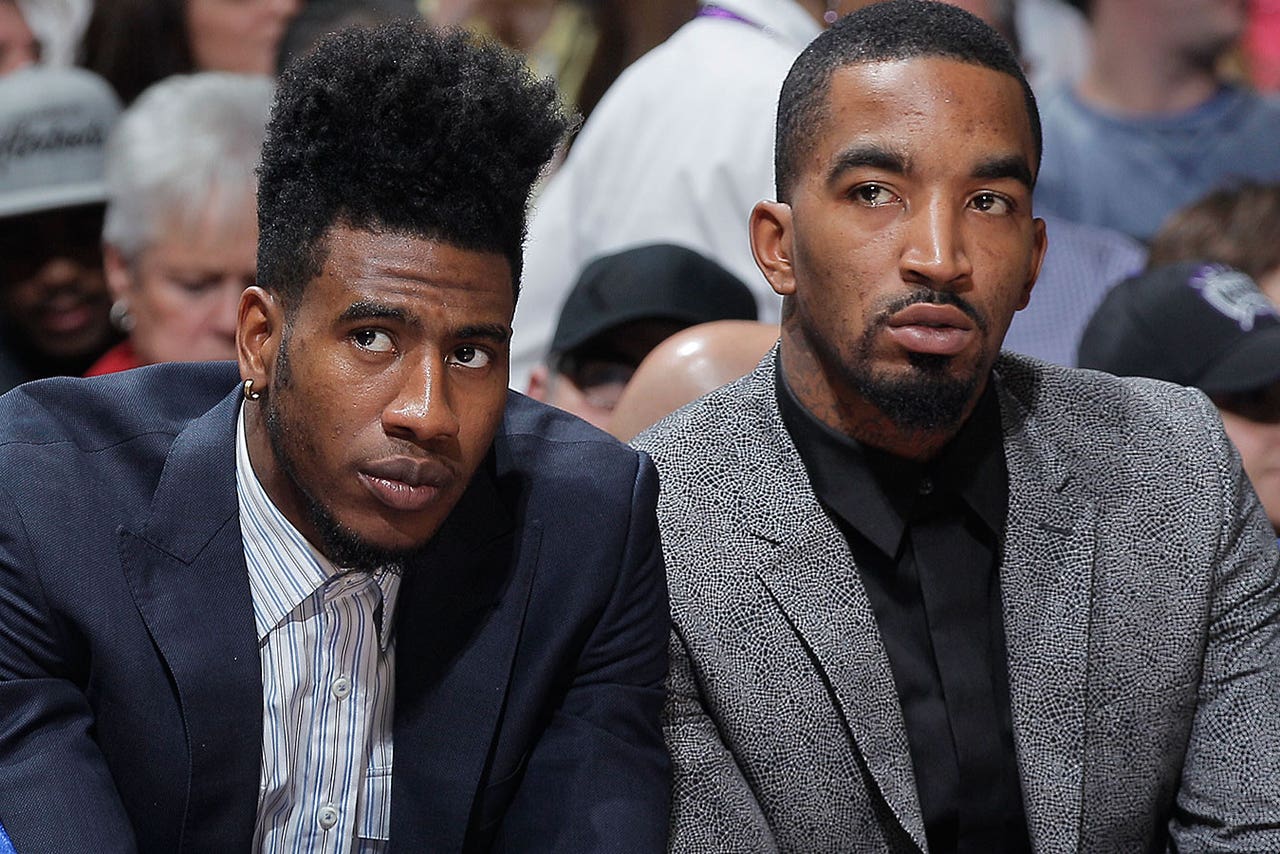 CHICAGO -- Cleveland Cavaliers guard J.R. Smith is ready to return from a two-game suspension while Iman Shumpert's status for Game 3 of the Eastern Conference semifinals in Chicago remained in question because of a groin strain.
Smith was expected to suit up Friday night for the first time since he hit Boston's Jae Crowder in the face in the opening round. He felt he let his team down by doing that, particularly since the Cavaliers had already lost Kevin Love to a season-ending shoulder injury in that game.
''We were already short-handed with Kevin coming out and then (I) miss two games where I could say I could have helped so it's tough,'' he said.
Smith swung backward and smacked Crowder during Cleveland's series-sweeping victory in Game 4. He was ejected and later suspended.
The Cavaliers had already lost Love earlier in the game. He was chasing a loose ball when he got tangled with Boston's Kelly Olynyk, who yanked down on his left arm.
Without Love and Smith, the Cavaliers dropped Game 1 against the Bulls in Cleveland before winning Game 2 on Wednesday.
''Watching the games at home knowing what the team is going through,'' Smith said. ''Knowing what we're doing, knowing how pregame is in the locker room, the camaraderie that we have before games and after the games and not being out there on the floor. That by far is the lowest point.''
He said he muted the TV because he did not want to hear his name mentioned in a negative light. Smith also said he has been trying to get in extra work to stay in game shape.
''One of our assistant coaches had me on the court like a lab rat the last week-and-a-half,'' Smith said. ''It should be all right.''
---
---