National Basketball Association
National Basketball Association
Cavs' Richard Jefferson: We are all 'indebted' to LeBron James
Published
Jun. 16, 2016 5:00 p.m. ET

Over the course of his 15-year NBA career, Richard Jefferson has played with some of the greatest players in basketball history. He made the Finals as a rookie alongside Jason Kidd with the New Jersey Nets. He teamed up with Tim Duncan and Gregg Popovich in San Antonio at the start of this decade.
But according to the Cleveland Cavaliers veteran, no one he's been around holds a candle to LeBron James' leadership -- which has the Cavs trying to win a title not just for their own trophy cases, but in order to avoid letting down their leader.
On the surface, that moment on the team plane might not seem all that meaningful. It's just two basketball players talking about how close they are to the postseason summit. But let it really sink in. That's an incredible amount of emotional intelligence from LeBron, to see right into Jefferson's mind and know what he was going through and how overwhelming the emotions were.
Remember, Jefferson had just two Finals victories in his career prior to this series against the Golden State Warriors -- and those came all the way back in 2003, when Jefferson's Nets were pretty clearly the inferior team against the San Antonio Spurs. He's probably never felt this close to a ring before, even if the Cavs started this series as pretty big underdogs.
It's hard to imagine, say, Michael Jordan having this kind of tender moment with a teammate before a championship was in the bag, but that's just who LeBron is. He's one of the smartest players we've ever seen, both on the court and off. He knows he can't do it alone, so he does what he can to make sure everyone is at their best.
That's the kind of leader we can get behind -- even if he ends up falling short.
---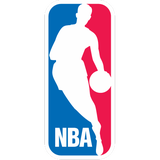 Get more from National Basketball Association
Follow your favorites to get information about games, news and more
---