National Basketball Association
National Basketball Association
Cavs looking to lottery after dismal 19-win season
Published
Apr. 19, 2011 9:12 a.m. ET

As the NBA playoffs bounce along without them, the Cleveland Cavaliers are pondering the probability of pingpong balls.
That's what happens when you lose 63 games.
An elite team when LeBron James was around, the Cavs dropped in profile as well as in the standings this season. They finished with the league's second-worst record, a mark that would have been much worse if not for a 6-6 finish.
On Monday, general manager Chris Grant met with the media and gave his assessment of Cleveland's turbulent season and looked ahead to an important summer of rebuilding. While others believe the Cavs' climb back to contending status could take years, Grant is optimistic about the near future.
With two lottery draft picks, three selections in the top 32, salary-cap flexibility, a $14.5 million trade exception and owner Dan Gilbert's willingness to spend and determination to win, Grant feels the Cavaliers are positioned to turn things around.
''We're in a good spot,'' he said.
After Grant answered questions for about 20 minutes, members of the Cavs' media relations team distributed a chart listing the ''generic probabilities'' for the 14-team draft lottery, which takes place May 17 in Secaucus, N.J. The Cavs, who obtained the Los Angeles Clippers' first-round pick in the trade for Baron Davis, have a 23 percent chance of winning the lottery and getting the No. 1 overall selection.
All they need is for the pingpong balls to bounce their way.
That's how they got James in 2003.
Only Minnesota (25 percent) has better odds of coming away with the top player. At this point, the consensus is that there are only two players worthy of that distinction: Duke point guard Kyrie Irving and Arizona forward Derrick Williams. The Cavs would be happy with either.
The draft's talent pool has been evaporating in recent weeks with several top college players, including Ohio State's Jared Sullinger and Baylor's Perry Jones, deciding to stay in school. North Carolina small forward Harrison Barnes became the latest underclassmen to resist the NBA's lure, announcing on Monday that he's returning to Chapel Hill for his sophomore year.
By league rules, Grant can't comment on specific players. And although the draft's top has thinned, he believes there's still enough quality talent to help the Cavs. As Grant sees it, there are ''10 to 15 good players'' and the quality of a draft can't be judged for several years.
''If you're watching the playoffs like a lot of us are right now, you're seeing players like Russell Westbrook,'' he said, singling out Oklahoma City's All-Star guard as an example. ''People didn't really know who that guy was when he was in the draft, and now he's considered one of the top five or six point guards in the NBA. You just don't know how it's going to play out. How it looks today may look totally different three years from now.
''Our job is to identify those guys, find out as much as we can about them, do our research, do our work and then try to get as many of them as we possibly can. From our standpoint, we know we're going to add two good players to our team, not even considering the trade exception and some other tools. So I feel like we're in a good spot, regardless of who's in the draft.''
Grant began the process of evaluating what the Cavs have and what they need on Monday by meeting with coach Byron Scott and his staff. Grant credited Scott with developing several of Cleveland's young players, several of whom only got playing time because of season-ending injuries to forwards Antawn Jamison and Anderson Varejao.
It's too early to say how much Cleveland's roster could turn over during the offseason. The draft, free agency, potential trades and the prospect of a lockout will all play roles in how the Cavaliers are reshaped over the months ahead.
Grant wouldn't identify what players he believes form the club's core, but he did say there isn't a single name on Cleveland's roster that's not expendable.
''There isn't anybody we wouldn't trade,'' he said. ''But there are a few guys that would be very difficult for us to move.''
Grant and Scott have avoided using the word ''rebuilding'' when describing the Cavs' painful transition following James' departure and several trades. The reality is that's exactly what's been going on in Cleveland - and it will continue.
Sixty wins or 19, nothing has really changed, Grant said.
''Our team is in a different place based on the record, but it feels like we're doing the same thing,'' he said. ''We're trying to add good, young players to our team. Even three or four years ago, our goal was to add good, young players. We're constantly in that mode, we're constantly trying to build to get better. ... We're in a great spot.''
That's up for debate.
But there's no doubt winning the lottery would put Cleveland in a better one.
---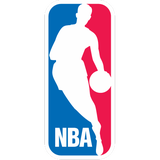 Get more from National Basketball Association
Follow your favorites to get information about games, news and more
---