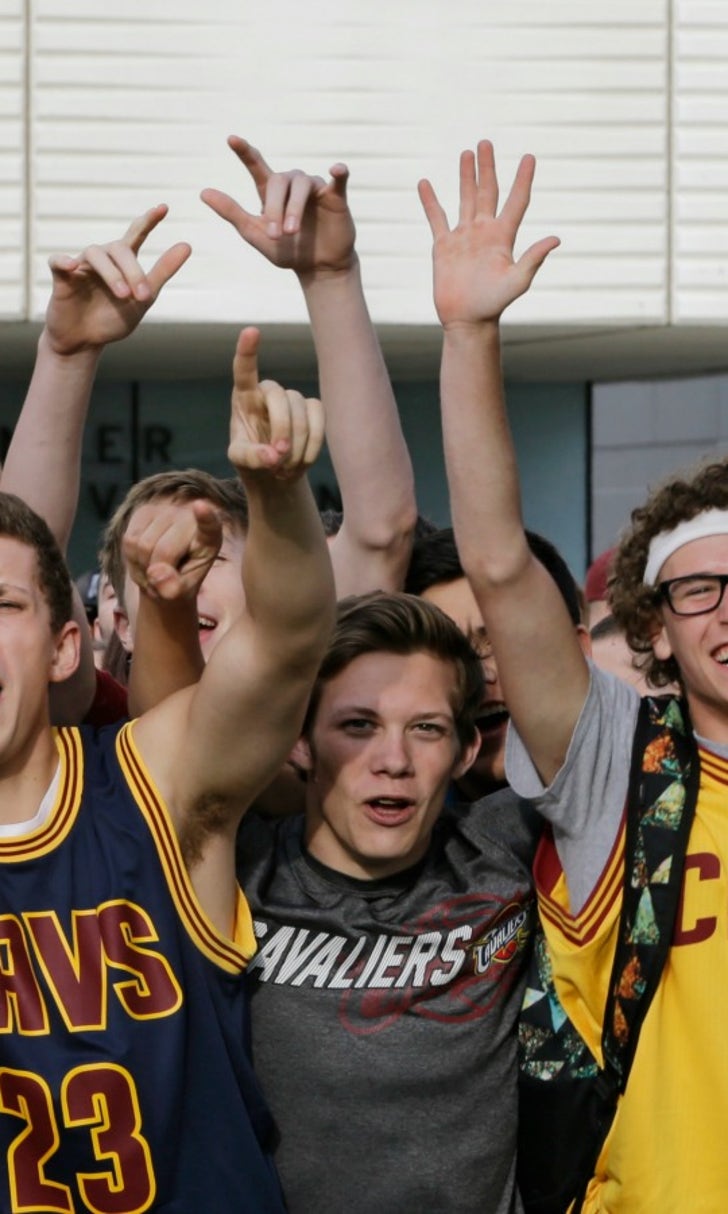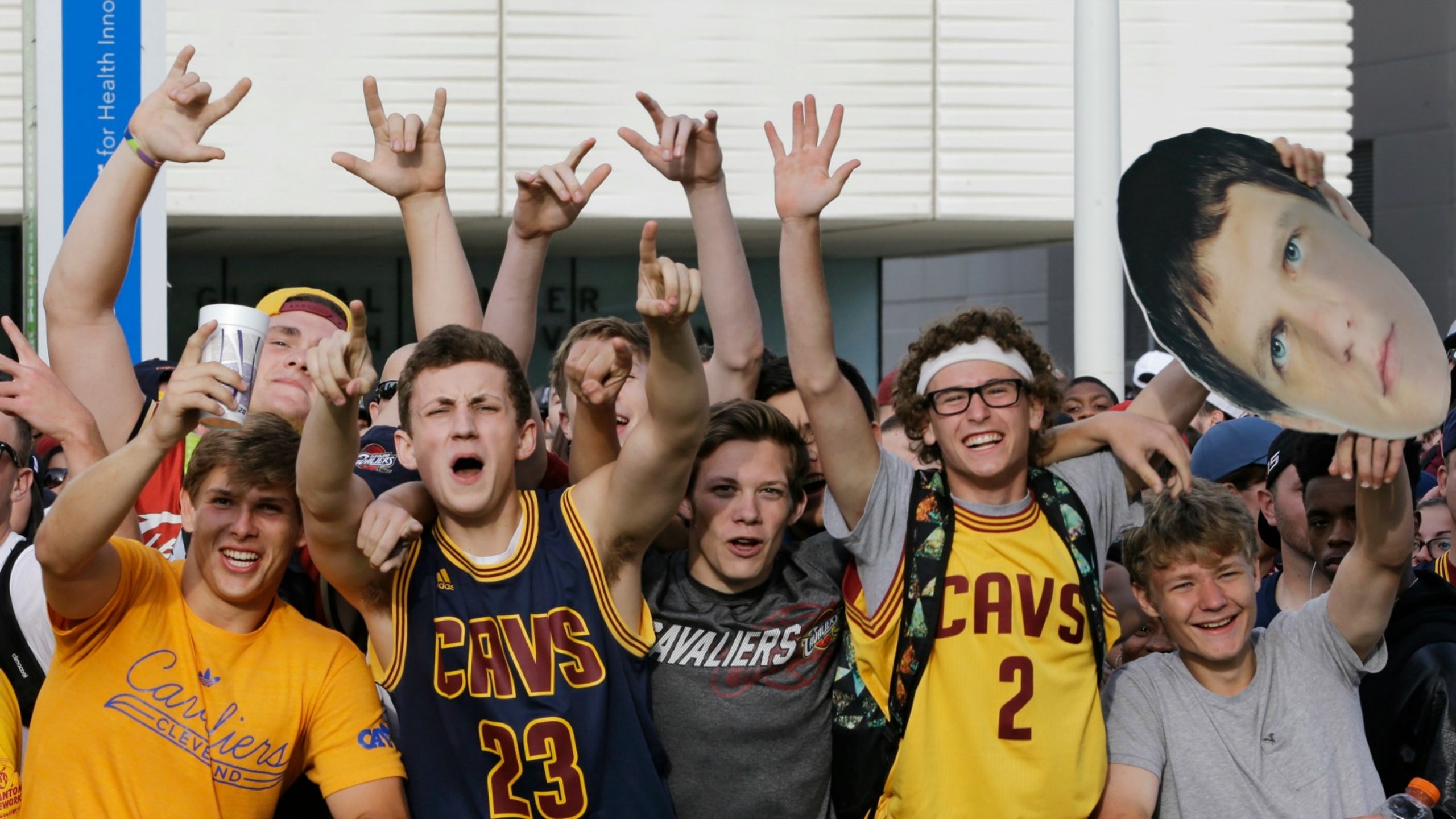 Cavs fans are pulling all sorts of dangerous stunts at championship parade
BY foxsports • June 22, 2016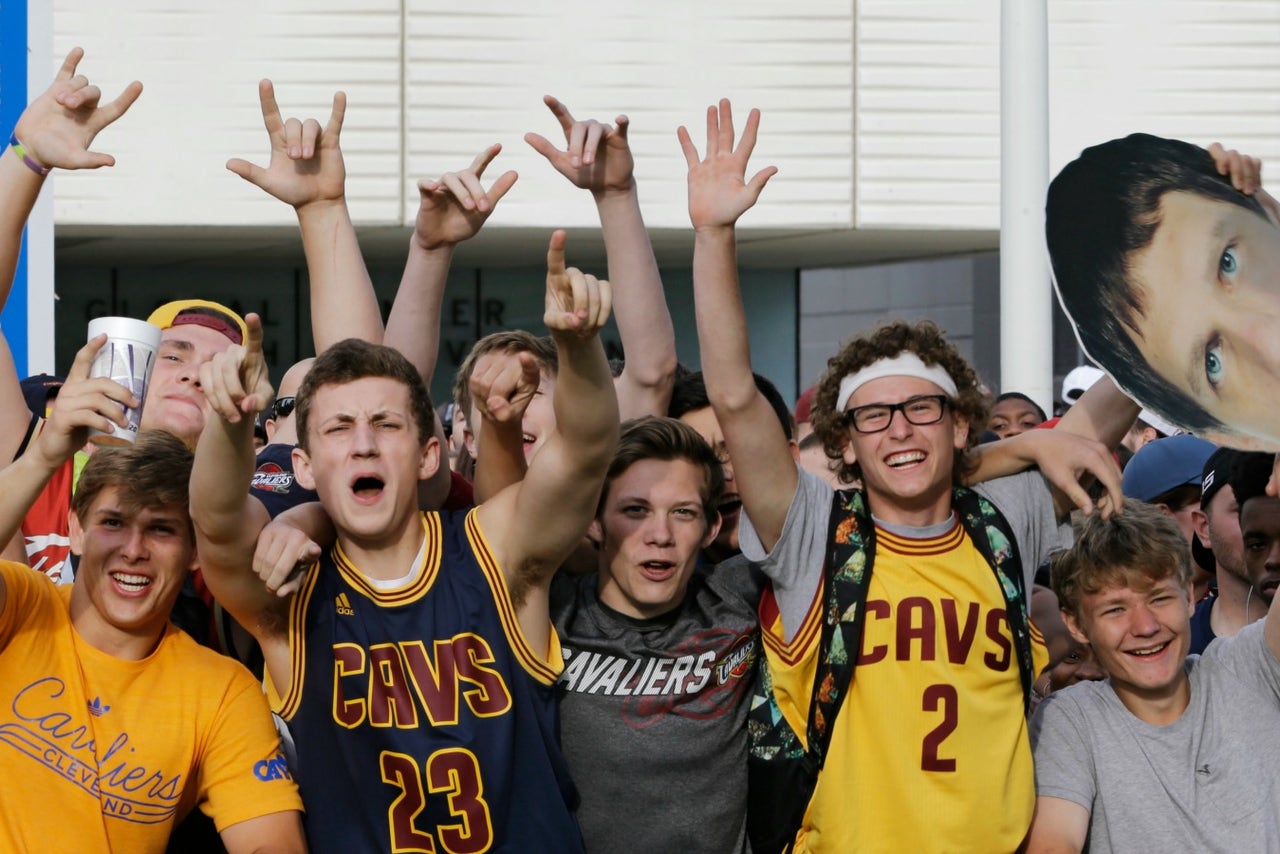 Everyone at the Cleveland Cavaliers championship parade is either shirtless or hanging precariously from a high place. These are your options.
And for the latter group, things are getting, uh, a bit dicey.
The million-strong crush of fans that has descended on downtown Cleveland for the Cavaliers' victory loop is holding up the parade, and its come to the point that fans—and participants of the parade itself—are climbing all over the city's infrastructure.
For starters, we have Cleveland rapper MGK, who jumped off a moving bus onto an overhanging traffic light.
Fortunately, he made it down.
Elsewhere, fans began Cliffhanger-ing along the outer wall of a downtown parking garage. Seems inadvisable.
In a tamer vein, a shirtless J.R. Smith climbed on the roof of a car definitely not built to support the weight and exuberance of a 220-pound, 6'6" man.
Be safe, Cleveland. And ban shirts.
Dan is on Twitter. J.R. might not wear a top until September.
---