National Basketball Association
National Basketball Association
Cavaliers, Warriors set for grand finale
Updated
Mar. 4, 2020 10:49 p.m. ET

The Cleveland Cavaliers go for a third win in a row while the Golden State Warriors get one last chance to repeat in Sunday night's seventh and deciding game of the 2016 NBA Finals.
Cleveland fans are hoping a Cavaliers championship can finally bring relief to a city, ending 52 years of sporting misery.
Up 3-1 in the NBA Finals, the Warriors were on the brink of another championship. Now they could become the first team to squander a 3-1 lead in the NBA Finals.
Put another way, the Cavs could become the first team to ever win an NBA title after being down 3-1 in the Finals.
Game 7 at Oracle Arena in Oakland, Calif., is another classic matchup between Stephen Curry's Warriors vs. LeBron James' Cavaliers in a winner-take-all night.
Shots have not been falling for the defending champion Warriors in the playoffs at the same rate they were in the regular season when they set the NBA's record with 73 victories.
"Things haven't gone our way despite how the regular season went," Curry said. "The playoffs haven't been easy. Hasn't been a breeze. Hasn't been anything perfect about it. So, yeah, it's frustrating, but the work we've put in and the opportunity we've given ourselves with a Game 7 to win the finals at home, you've got to be excited about that."
Curry scored 30 points while James poured in 41 on Thursday night for the second straight game to save the Cavs' season.
James joined Jerry West, Shaquille O'Neal, Rick Barry and Michael Jordan as the only players in Finals history to score 40 or more points in consecutive games.
"He's playing great," Curry said when asked about James' scoring in games 5 and 6. "He's doing things that are game-changing and helping his team win. He's been more aggressive, I think, shooting the ball. We've had some breakdowns, but he's played well. There's no two ways about it. So, tip your hat to him and come out Sunday with aggression."
James has returned the compliments when asked about Curry but does not see it as competition between the league's two biggest stars.
"I don't really get involved in that," James said. "I try to be the best player I can be for this team every night. But at the end of the day, my whole mindset is how I can put myself in position to help these guys be successful and I could be successful, as well. I don't really get caught up in what everybody else talks about. I think you should know me by now. I see what you're trying to do, though."
Curry and Warriors coach Steve Kerr were each fined $25,000 for their outbursts Thursday night in the 115-101 loss to the Cavaliers in Game 6.
Curry was fined for throwing his mouthpiece into the stands after picking up his sixth foul going for a steal against James in the backcourt. The incident, which resulted in a technical foul and subsequent ejection for Curry, occurred with 4:22 remaining in the fourth quarter at Quicken Loans Arena.
Curry was upset about several fouls that were called against him throughout the game.
Kerr was fined for his criticism of the officiating when asked by reporters during his postgame press conference about the calls against Curry
"He had every right to be upset," Kerry said of Curry. "He's the MVP of the league. He gets six fouls called on him, three of them were absolutely ridiculous. "He steals the ball from Kyrie (Irving) clean at one point. LeBron (James) flops on the last one. (Referee) Jason Phillips falls for that -- for a flop. As the MVP of the league, we're talking about these touch fouls in the NBA Finals.
"Let me be clear: We did not lose because of the officiating. They totally outplayed us, and Cleveland deserved to win. But those three of the six fouls were incredibly inappropriate calls for anybody, much less the MVP of the league."
Klay Thompson, the Warriors' other Splash Brother, left no doubt when asked whether the season will be a failure without a title.
"One hundred percent," Thompson said. "I thought it was a trick question at first. We expected to win the NBA championship coming into the season. It's either win the whole thing or bust for us. I mean, it's no fun getting second place.
"We all realize if you told us at the beginning of the season it would be one game to win the championship in Oakland, we'll take that any day of the week. We've just got to come Sunday with the mindset of leave it all out there, every man on this team. No hero ball, just do it as a team like we've been doing it all year."
---
---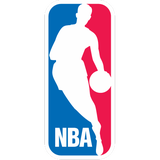 Get more from National Basketball Association
Follow your favorites to get information about games, news and more
---