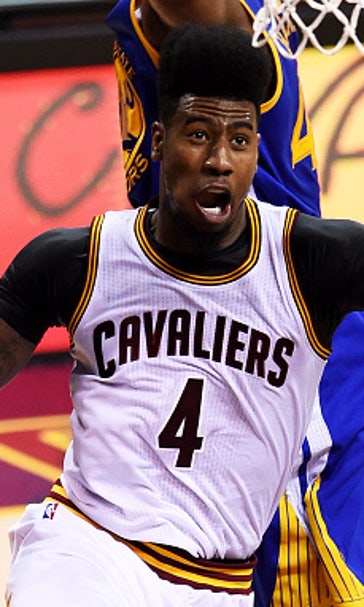 Cavaliers re-sign Iman Shumpert to four-year contract
July 1, 2015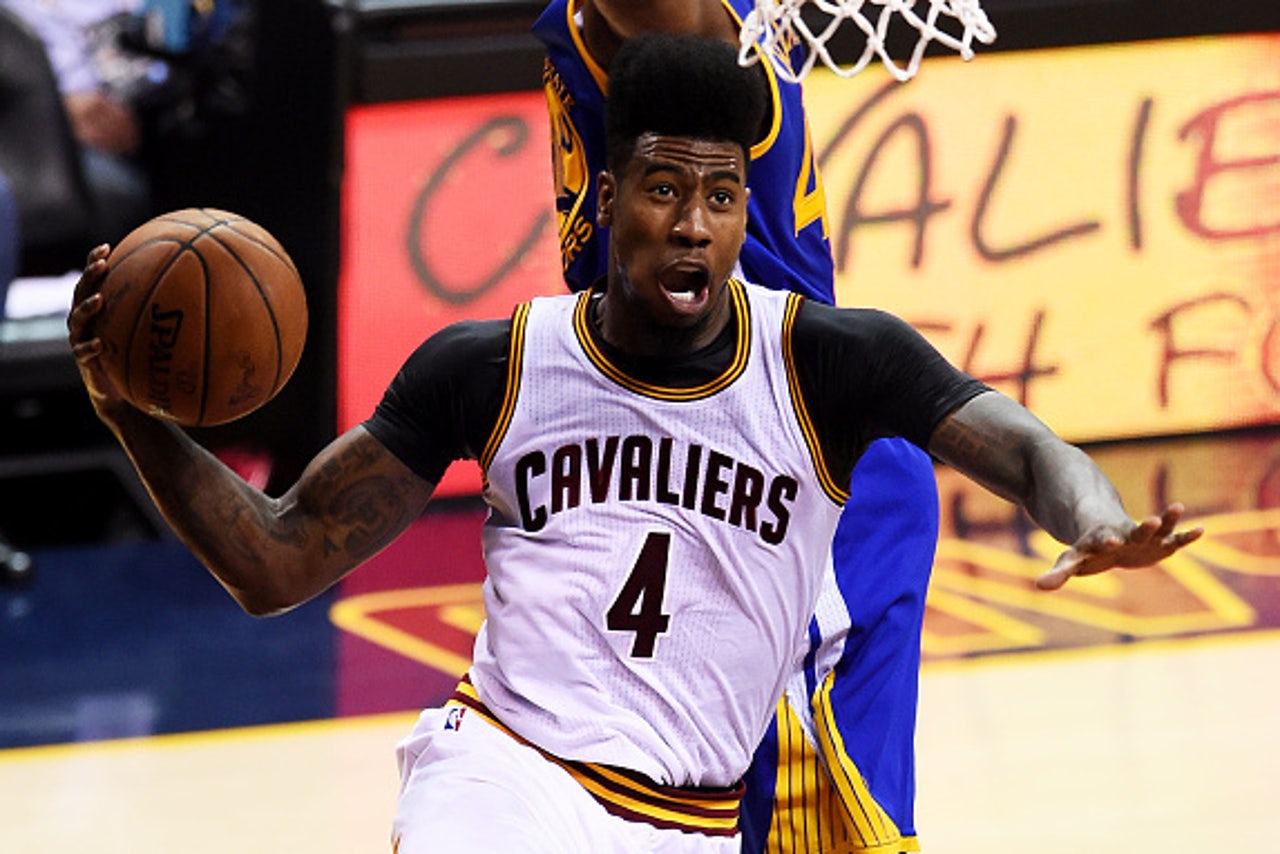 By Jacob Rosen
July 1 continues to be a great day for Cleveland Cavaliers fans. On the same day Kevin Love announced he's got "Unfinished Business" in Cleveland, restricted free agent Iman Shumpert has reportedly agreed to a four-year $40 million deal to also remain with the team. The first reports came from Alex Kennedy of Basketball Insiders and Adrian Wojnarowski of Yahoo Sports.
Shumpert, who turned 25 last week, had been extended a $2.6 million qualifying offer by the Cavaliers That amount was determined by the fact he was the No. 17 pick in the 2011 NBA Draft — the same year Kyrie Irving went No. 1 and Tristan Thompson went No. 4. But with the rising NBA salary cap, Shumpert was expected to receive a significant pay increase. The fourth year of his new contract is reported to be a player option.
In 38 regular season games with Cleveland, the Georgia Tech product averaged 7.2 points and 3.8 rebounds in 24.2 minutes per game. He's a career 34.2 percent three-point shooter, but had an impressive playoff run with even more significant playing time due to the team's many injuries.
It remains unknown whether the Cavaliers will reach a deal with J.R. Smith, who turns 30 in September and also was acquired in the January trade that brought Shumpert from the New York Knicks. Smith did not pick up his $6.4 million player option for the 2015-16 season, but has said he intends to re-sign with the team.
Just earlier on Wednesday, rumors had circulated that the Cavaliers and Shumpert were not all that close to a deal. He was expected to have meetings with several other suitors, including Dallas and the Los Angeles Lakers. But in the end, Shumpert celebrated the signing with anInstagram post on Wednesday night, saying "You don't buy jewelry in this league, you earn it. Be back soon Cleveland."
More from Waiting For Next Year:
---
---