National Basketball Association
National Basketball Association
Cavaliers-Heat Preview
Updated
Mar. 4, 2020 10:58 p.m. ET

LeBron James had Cleveland Cavaliers fans and media abuzz earlier this month when he visited Miami and worked out with former teammate Dwyane Wade.
The Heat haven't been as hospitable to the Cavaliers in recent home matchups, and James will try again Saturday night to claim his first victory in Miami since leaving.
James took advantage of a short break to head back to his former home with his wife after a 100-96 win against Indiana on Feb. 29. His explanation for taking off for Miami was "because I want to" and added he didn't care if people were upset with him meeting with a current rival.
"I would love to go to L.A., but I'll take 2 1/2 (hours of flight time to Miami) over 4 1/2 (flight to Los Angeles)," he said. "I've got a house in L.A. but it makes more sense for me to go south than go west. But I go because I want to."
In this scheduled trip to Miami, James will try to push Cleveland (49-19) toward a second straight Central Division title and its ninth win in 11 games. The Cavaliers have lost 10 straight in Miami - their longest active road losing streak to any opponent - and in three trips since James returned to Cleveland last season.
He was given the night off in a 99-84 loss Dec. 5 and scored 29 points on 13-of-19 shooting in a 102-92 victory Oct. 30. The teams have split their last six overall meetings.
"Obviously, we love to compete against them and I love to compete against (James)," Wade said. "It will be good for us, coming off a loss to play the best team in the Eastern Conference. It will be another challenge for us."
Miami (39-29) could use a win to boost its chances in the competitive Southeast Division. The Heat fell one-half game behind Atlanta with a 109-106 defeat to Charlotte on Thursday, which also ended a four-game home win streak.
Miami is also tied with the Hornets after dropping three of five.
"There's a lot at stake for us. It's about us trying to bounce back from a tough loss ," coach Erik Spoelstra said.
Cleveland clinched a playoff berth with a 109-103 victory in Orlando on Friday. Kyrie Irving led the way with 26 points, giving him a combined 59 in his past two games.
"We thought we were going to make the playoffs, so it wasn't really a big deal to clinch," coach Tyronn Lue said. "We have bigger things ahead of us. We have a bigger deal in front of us."
Irving missed both games against Miami earlier this season while recovering from knee surgery.
Wade is averaging 28.1 in 21 all-time home games against Cleveland and had topped 30 in consecutive visits from the Cavaliers until a 19-point performance in December.
Wade needs 13 points to become the 41st player in NBA history to reach 20,000 and will try to help Miami score at least 100 for a 10th consecutive game. The Heat haven't pulled off that feat in one season since a team-best run of 14 straight in 1993-94.
Cleveland's most recent victory in Miami was a 92-91 win Jan. 25, 2010.
---
---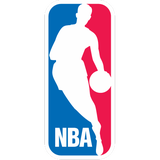 Get more from National Basketball Association
Follow your favorites to get information about games, news and more
---