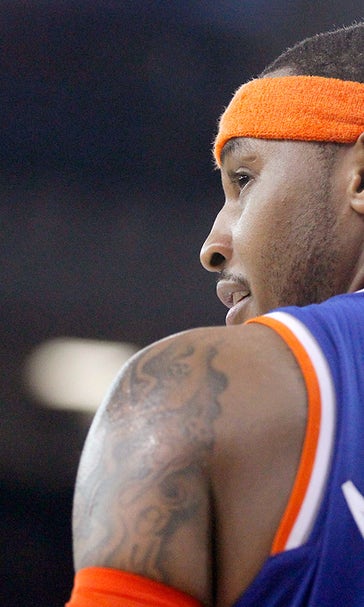 Carmelo Anthony donated tons of food to families in the Bronx
November 19, 2015

Carmelo Anthony gets a lot of flack in New York, but every time we hear a story about him off the court, it seems to paint him in a positive light. The following from ESPN's Ian Begley is no exception:
Anthony has loads of charitable bullet points on his résumé. He recently went to visit inmates at Rikers Island. He leads an annual trip through the Carmelo Anthony Foundation to Puerto Rico annually. Then, there are the things like this, just one more impressive action to add to a growing list of good deeds.
Through his foundation, Carmelo Anthony donated 800 boxes of food & other supplies to families in an underserved neighborhood in the Bronx today. Why did he do it? "I've been there," Anthony said. "I have family in these boroughs & I know what it's like. I know this seems minute, but this is big."
---
---