National Basketball Association
National Basketball Association
Carlesimo not surprised by Brooks
Published
Jun. 13, 2012 1:00 a.m. ET

Oklahoma City Thunder coach Scott Brooks is widely considered to be one of the NBA's top head men, and with his team just three wins from the franchise's first NBA championship since 1979 and a Coach of the Year trophy already under his belt, he's got the accomplishments to prove it.
But much of Brooks' success on the Thunder bench stems from the opportunity he received as an assistant coach under P.J. Carlesimo, the bond he and Carlesimo formed coaching together with the then-Seattle SuperSonics and Carlesimo's subsequent struggles as the team transitioned to its new home in Oklahoma City.
Now an assistant coach with the Brooklyn Nets, Carlesimo coached in Portland and Golden State in the 1990s before taking over the Sonics job in 2007 after the firing of Bob Hill.
Between that and his involvement with USA Basketball, Carlesimo had an eye for talent, so it wasn't particularly difficult to make the decision to pursue Brooks — who previously worked as an assistant under George Karl in Denver and Eric Musselman in Sacramento — when putting together his staff.
"Both (general manager) Sam Presti and I were very impressed with Scott," Carlesimo said Wednesday in an interview with FOX Sports. "He was a commodity. It wasn't like it was a shot in the dark or we were real perceptive to see that. … It was really more of a coup on our part than it was a shrewd move, to be honest with you."
Still, despite the collective skill of the staff around him, Carlesimo went 20-62 in his first season and was fired the following year after going 1-12 in first 13 games of the Thunder era. The move opened the door for Brooks, who was named interim coach and given the rest of the season to prove his worth.
"You never enjoy being fired, but it's kind of a way of life for most people in the NBA," Carlesimo said. "If you stay in it long enough, you're probably going to get fired somewhere along the way, and when you are let go, you always hope it's one of your assistants who gets the job."
Over the final 69 games of the '08-'09 season, the first-time head coach Brooks went 22-47, but the Thunder seemed to recognize potential in the then-43-year-old and made him their permanent head coach at the end of the season.
"When Scott first got the job, I don't think there was a flaw, or people saying, 'Well this guy, he's a good coach, but it's going to take him a couple years to be up to the task,'" Carlesimo said. "I don't think that was the case at all."
Oklahoma City's faith paid off, and the following season everything started to fall into place.
Kevin Durant won the first of three consecutive scoring titles, Russell Westbrook emerged as a reliable point guard in his second year in the league and James Harden made an instant impact in his first year out of Arizona State. As a result, the Thunder won 50 games and reached the playoffs for the first time in five seasons.
For his efforts in that first full season, Brooks was named NBA Coach of the Year. The following year, he coached Oklahoma City to 55 wins, a Northwest Division title and a Western Conference finals berth.
This year, in Brooks' third full season at the helm, he's got the Thunder in the NBA Finals, which they lead 1-0 over the Miami Heat with Game 2 on Thursday night in Oklahoma City.
Certainly, much of the Thunder's improvement the past few seasons can be attributed to the development of the three-headed monster of Durant, Westbook and Harden as well as a number of cunning moves on the part of Thunder management.
But all the talent in the world means very little without the right guy leading the charge.
"Those guys just don't go out and play hard on their own; they don't just go out and perform their schemes the way they do because they're smart and they're good players and they want to do that," Carlesimo said.
"There's a lot of coaching, there's a lot of preparation and a lot of times there's a lot of criticism — getting on guys to do something better or do something harder or do something differently than they might want to do it — and he does that very well."
Part of Brooks' uncanny ability to get through to his players is a result of the respect he earned simply by virtue of having been there before. At just 5-foot-11, Brooks is hardly an imposing figure, but he played 11 years in the NBA, appearing in 680 regular season games with seven different teams.
Brooks averaged a modest 4.9 points and 2.4 assists per game for his career. But it's not his numbers that impress his players; it's his dedication to making the most of an opportunity — and his 1994 Houston Rockets championship ring — that keeps his players' attention.
"The credibility he has as a player — and not as a 10-time All-Star, but as a player that clearly got almost every ounce out of the ability that he had — that resonates very well with the players," Carlesimo said. "He's not asking them to do anything that he not only was willing to, but also did well."
It's tough to say whether Carlesimo could have been the guy to lead Oklahoma City to greatness had the team showed just a little more patience, but now is hardly the time for second-guessing. The Thunder seem to have found the best man to lead their troops in Brooks, who just seems to be getting better with each passing season.
"I think for any coach, the longer you do it the better you get; it doesn't matter whether it's Phil Jackson or somebody coaching his first game in the NBA," Carlesimo said. "I don't think you're ever done growing as a coach, and I'm sure in three, five years from now, looking back, Scott will be in more Finals and people will say that, perhaps, he's an even better coach than we think he is now."
Follow Sam Gardner on Twitter: @sam_gardner
---
---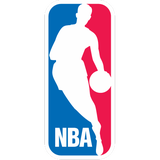 Get more from National Basketball Association
Follow your favorites to get information about games, news and more
---