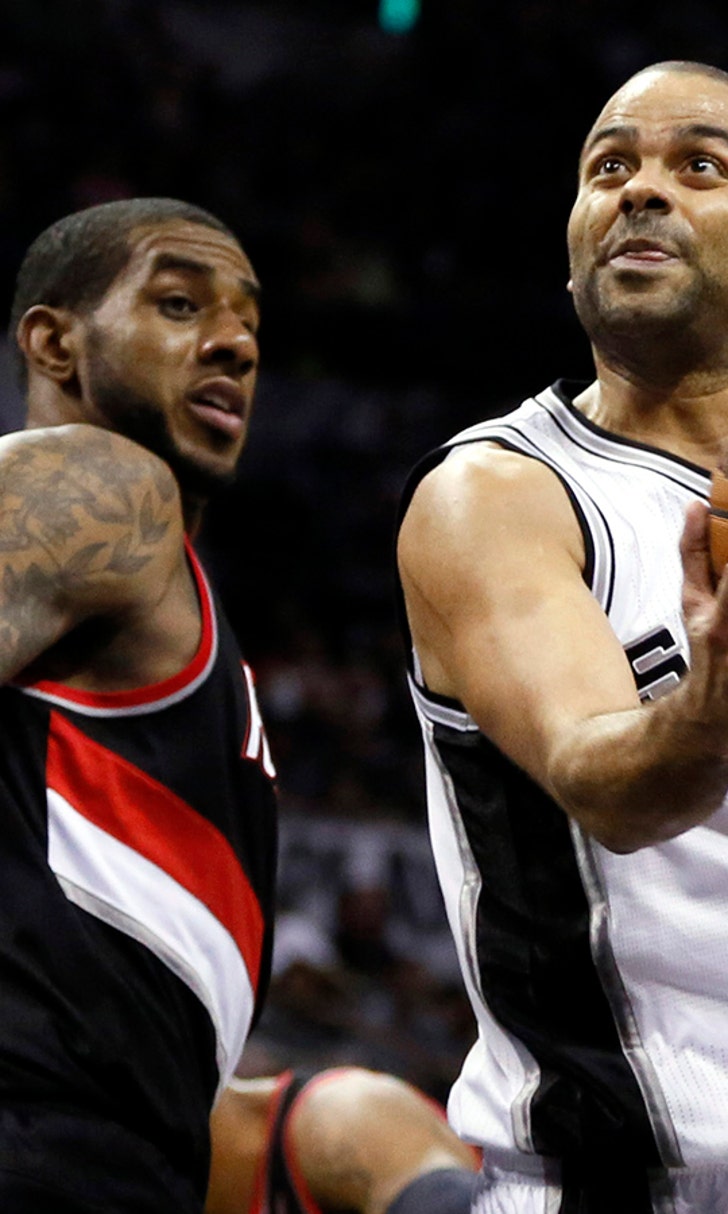 Can Spurs add Aldridge to their current 'core four'?
BY foxsports • May 10, 2015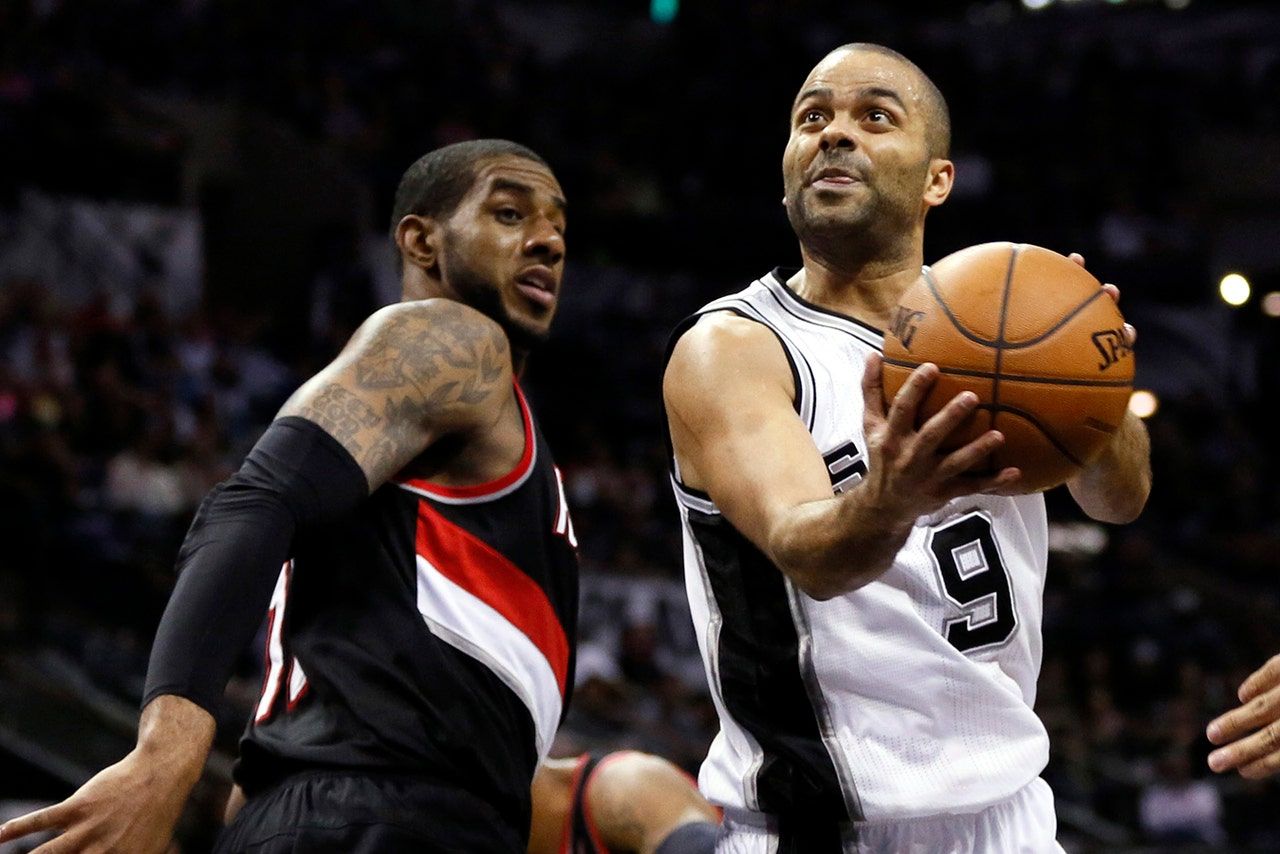 The San Antonio Spurs and free agent forward LaMarcus Aldridge have been linked over the past few weeks, for natural reasons. San Antonio knows how to win and Aldridge wants to, well, win. 
But it doesn't seem like the two can realistically forge a long-term relationship unless Tim Duncan and Manu Ginobili retire. Here's why that isn't true, and why, technically speaking, Aldridge can come to the Spurs and team up with Duncan, Ginobili, Kawhi Leonard and Tony Parker to try and make a third Finals run in four years.
Here's more, per SB Nation's Spurs blog Pounding the Rock:
"Okay, so say the Spurs ship out Splitter (no, I'm not saying he's "bad" or whatever, I'm saying I'd prefer Aldridge or Green over him) and give up their first-rounder to somebody (like the Sixers, with Brett Brown, for example) for the trouble. Get Splitter's $8,500,000 off the books, plus the million cap hold for the first-round pick and add another $500,000 for another minimum salary roster spot and that gets us to $20,559,652 in cap room. The Spurs will still be way over the cap re-signing Green and Leonard using their Bird rights, but who cares?"
None of this is likely, but it's possible. And thanks to Leonard, who's blooming into a top-10 superstar, the Spurs are in an enviable position no matter what happens.
(h/t: Pounding the Rock)
Photo Credit: Soobum Im/USA TODAY Sports
---
---