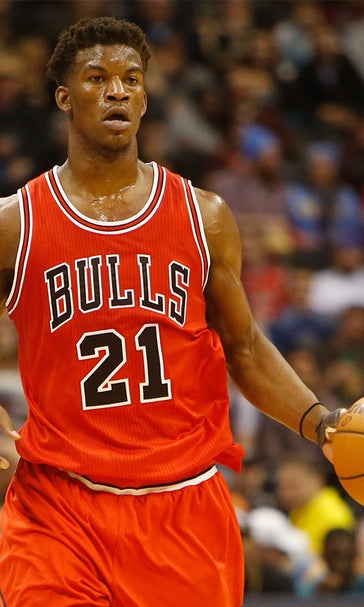 Butler on Bulls' defensive struggles: 'Effort will fix all of that'
November 4, 2015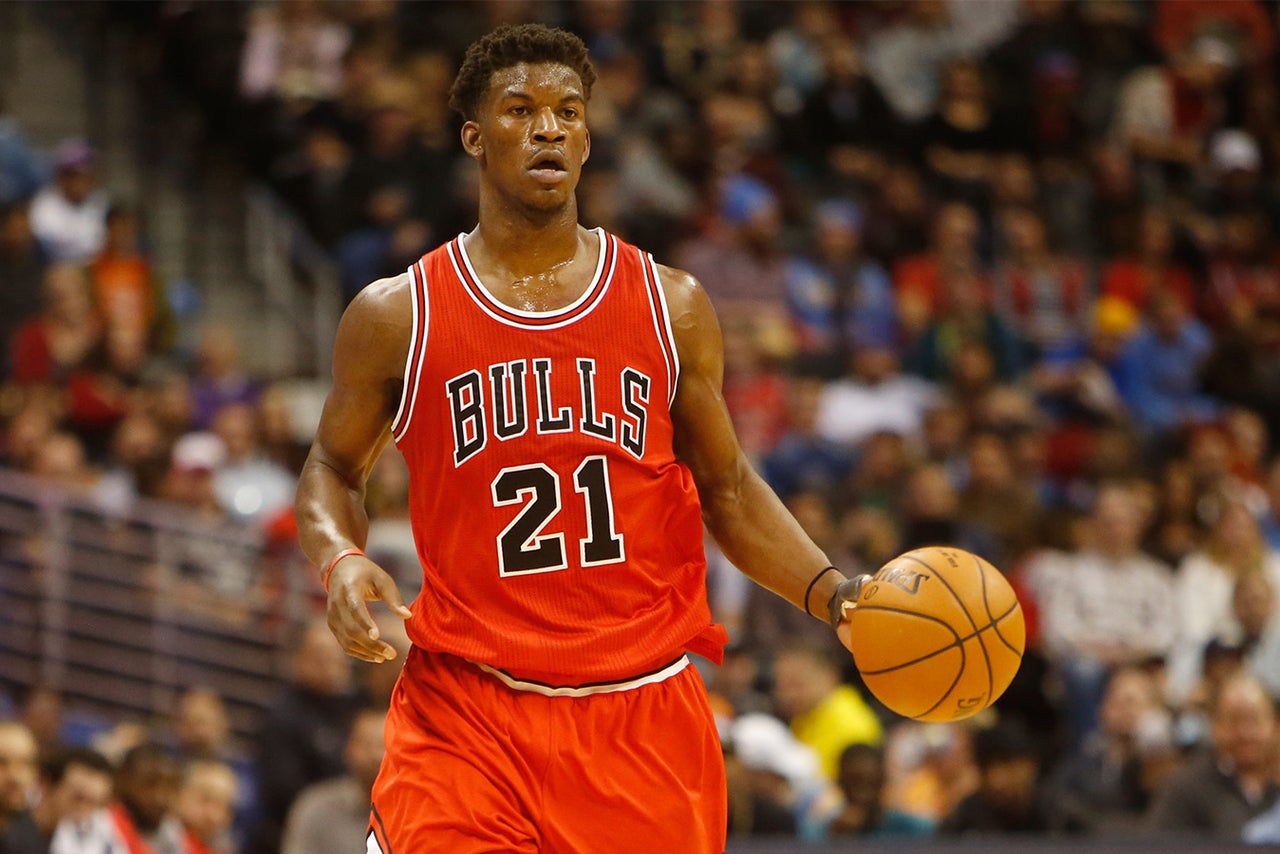 After the Bulls gave up 130 points to a previously winless Hornets team during a 25-point loss on Tuesday, Jimmy Butler was among those in the postgame locker room who deemed the performance completely unacceptable.
Butler was frustrated with the lack of effort on the defense, especially coming from a team which has a history of playing so hard on that end of the floor. He told reporters afterward that it's a matter of effort, not execution.
Somewhat ironically, the numbers say that the Bulls have actually been better on defense than offense this season. Chicago ranks 16th in defensive efficiency, and 20th in offensive efficiency.
But you can see his point. There's a ton of guys on the roster who can make shots, but if you're not stopping anyone on the other end, there could be more long nights in store like the one the Bulls experienced in Charlotte.
"We ain't been playing no defense," a frustrated Butler said after the game. "Other teams have just been missing shots to tell you the truth, to be honest. [Shoot] we score enough points, that's not the problem. But when you don't stop nobody, they put up 130 or whatever they did, we got to nip that in the bud now because that's not winning basketball. It will never be winning basketball here and it never has been winning basketball here. We've always prided ourself on playing hard and not being pretty. Tonight, we were pretty, we were soft. Got our asses whipped."

"I think the root comes from everybody that can score on the roster," Butler said. "When you got guys that can put the ball in the basket they want to play basketball and try to outscore teams, instead of trying to get more stops than that other team. We ain't never going to have a problem scoring because everybody knows all the freedom that we get on offense."

"Effort," Butler said. "Effort will fix all of that on the defensive end. It's all if you want to do it or not, to tell you the truth. I think we got guys capable of it. I think we focus too much on offense a lot of the time. Not most of the time, a lot of the time. And we forget about what you got to do on the other end of the floor. Speaking for myself, speaking for a lot of guys on this team, we got to guard. That's where it's got to start for us. We got to be the dogs that everybody in Chicago knows we are, we've always been. Just some hard-playing guys that play harder than everybody."

MORE NEWS:

Want stories delivered to you? Sign up for our NBA newsletters.
---
---