National Basketball Association
National Basketball Association
Bulls sputter on offense, lose to Heat 96-85
Published
May. 23, 2011 4:58 a.m. ET

Nearly an hour before Game 3 of the Eastern Conference finals, Derrick Rose found himself on the defensive.
Facing a small knot of reporters at his locker, the NBA MVP denied telling ESPN the Magazine the league has a steroid problem.
A distraction? Maybe. But Rose and his Chicago Bulls teammates were backpedaling for much of the night Sunday, and they lost to the Miami Heat 96-85 to fall behind in the series 2-1.
After starting the season 4-0 against Miami, the Bulls have lost two in a row. For the first time since Feb. 5-7, they've lost consecutive games.
''Our will wasn't there tonight,'' Rose said. ''We've just got to find a way to win the next game.''
Smothering defense by the Heat and 34 points by Miami's Chris Bosh were too much for the Bulls to overcome. Also hurting Chicago was a slow start by Rose after he addressed reports the magazine quoted him as saying the NBA has a ''huge'' problem with steroids and needs ''a level playing field.''
''That's something I didn't say. I guess (the reporter) misunderstood what I said,'' Rose said. ''On to the game.''
When it started, the Bulls were out of sorts. The opening tip went deep into their backcourt, and when Rose tried to gather the ball with his right hand, he dropped it out of bounds. Moments later, a steal by the Bulls was negated when the ball touched an official.
The Bulls shot 6 for 24 while scoring only 15 points in the first quarter, and their frustration quickly became apparent. As center Joakim Noah sat on the bench, TV cameras showed him directing what appeared to be an obscenity toward someone nearby.
''I got caught up,'' Noah said. ''A fan said something and I said something back. I apologize.''
Rose and Carlos Boozer were a combined 2 for 13 in the early going. Boozer came on strong after that and finished with 26 points and 17 rebounds, but Rose needed 19 shots against the Heat to score 20 points.
''Every pick-and-roll, they're doubling me,'' Rose said. ''I've just got to find a way to beat it.''
Chicago shot only 41.6 percent and had eight shots blocked, including five by Joel Anthony. For the second game in a row, all five Bulls starters shot below 50 percent, and sharpshooter Kyle Korver scored only three points off the bench against the Heat.
''They're a very good defensive team,'' Bulls coach Tom Thibodeau said. ''You have to try to get in transition and get some easy scoring opportunities.''
At the other end, the Bulls' big defenders couldn't keep up with Bosh, who shot 13 for 18. When he slipped past Boozer for dunk in the fourth quarter, Bosh pounded his chest and shouted, ''Come on!''
The Heat keep coming. And now the Bulls, who had the NBA's best regular-season record, find themselves two losses from elimination.
Game 4 is Tuesday in Miami.
''We feel like we had chances to win both of these last two games,'' Boozer said. ''We're not frustrated to the point where we're not going to keep fighting. That's not our character. We are a tough-minded team, a tough group of guys, and trust me, we'll be right back at it in Game 4.''
The Bulls shot poorly from the perimeter, and when they tried to penetrate, their path was usually cut off. Typical was a drive by Rose in the fourth quarter, when he lowered his shoulder, ran over Dwyane Wade and was called for offensive foul.
A Heat breakaway with five minutes left further summed up the Bulls' futility. LeBron James found himself in the open court against Korver, who backpedaled furiously, tried to grab James and instead fell at his feet as the Heat star scored for an 86-74 lead.
Chicago, the league's top defensive team this season, gave up 53 points in the second half.
The Bulls tried to show spunk. Keith Bogans got into Wade's face for some trash-talking in the third quarter, and Chicago briefly took the lead. But after Boozer's dunk tied the game at 53, the Bulls failed to score on their next four possessions.
Miami scored seven consecutive points, led the rest of the way and shot 50.7 percent.
''You're going to miss shots,'' said Rose, who went 8 for 19. ''But our defense was the key to the game. We call ourselves a defensive team. Fifty percent is not going to work against a team like that.''
---
---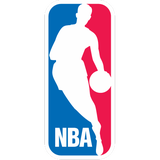 Get more from National Basketball Association
Follow your favorites to get information about games, news and more
---