Milwaukee Bucks
Milwaukee Bucks
Bucks host 76ers as emerging superstars square off (Jan 16, 2017)
Published
Jan. 15, 2017 8:59 p.m. ET

MILWAUKEE -- It'll be "The Process" vs "The Greek Freak" Monday afternoon when the Milwaukee Bucks host the Philadelphia 76ers in a Martin Luther King, Jr. Day matinee at the Bradley Center.
Both Milwaukee and Philadelphia are resurrecting their franchises on the backs of young, promising talents; the Bucks have forward Giannis Antetokounmpo while the Sixers are growing around center Joel Embiid.
Antetokounmpo has emerged as a dominant force, leading Milwaukee in points, rebounds, assists, blocks and steals per game. He appears on track to become the first Bucks player to appear in an NBA All-Star Game since Michael Redd in 2004 and first elected by fan voting since Sidney Moncrief in 1984.
And after injuries kept him off the court for two seasons after being drafted No. 3 overall in 2014, Embiid has been on a tear, averaging 19.6 points, 7.6 rebounds and 2.3 blocks while playing 25.2 minutes in 27 games.
But relying on young talent comes with risk. The Sixers are still in the early stages of their rebuild and come into the game 27th in the league, scoring 99.1 points per game, 28th in shooting (43.3) and 2nd in turnovers with 16.8 per game.
There have also been a lot of blown leads, as was the case Saturday when Philadelphia went into halftime tied at 56 but got routed over the final two quarters in a 109-93 loss at Washington, snapping a three-game winning streak.
"Late second quarter, you could feel the gym turning, you could feel our guys turn," Philadelphia coach Brett Brown said.
Embiid sat that game out as he still isn't playing both ends of back-to-backs, but will be ready to go Monday in Milwaukee.
"We didn't have that extra oomph," Brown said. "Obviously, the omission of Joel Embiid clearly is impactful, but that's the challenge. We just didn't have it tonight."
The Bucks have struggled to hold leads often this season, as well. They come into the game Monday just a game above .500 thanks in large part to poor third quarter play. Milwaukee's 19 loss all seem to have a similar script with stagnant ball movement and defensive lapses.
Such was the story Sunday afternoon when the Bucks allowed Atlanta to shoot 52.5 percent and 13-for-26 from beyond the arc in a 111-98 loss to the Hawks.
"One thing we'll start to understand is that coach (Jason) Kidd has been around this league for quite some time and he is not only a fortune teller, but he just knows," said Bucks veteran Jason Terry. "At some point, we're going to have to understand what he's telling us is going to come to fruition. Are we going to be ready to execute the game plan? We did not do that (Sunday) and you see the results."
Monday marks the first meeting of the season between Milwaukee and Philadelphia. The Bucks have won 12 of their last 14 meetings with the Sixers, including 10 of the last 11 games in Milwaukee.
---
---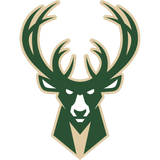 Get more from Milwaukee Bucks
Follow your favorites to get information about games, news and more
---