National Basketball Association
National Basketball Association
Bucks extend contract of GM Hammond
Published
Jan. 24, 2013 5:27 a.m. ET

When the Milwaukee Bucks and coach Scott Skiles decided to part ways earlier this month, the franchise appeared to be treading on some pretty unstable ground.
Owner Herb Kohl has watched his resilient young team hold it together and on Wednesday decided to try to solidify things even further. Kohl signed GM John Hammond to a three-year contract extension, providing some stability to a front office that certainly needs it with some major decisions looming.
''John does a terrific job for our basketball team,'' Kohl said in a statement issued by the team. ''He and his staff have assembled a roster of very talented players who are also very good people, which our fans appreciate and enjoy watching. John is highly respected by the players and among his peers and I'm happy he will continue to lead our basketball operations department.''
Financial terms were not disclosed.
Hammond, who was in the final year of his contract, took over in April 2008 and was voted by his peers the league's Executive of the Year in 2009-10 after swinging a trade for John Salmons that helped propel the Bucks to a 46-36 season that ended with a seven-game loss to Atlanta in the first round of the playoffs. But the Bucks missed the playoffs the next two seasons and Skiles, the only coach who had worked in Milwaukee under Hammond, abruptly left on Jan. 7.
The Bucks are 6-2 under Jim Boylan, Skiles' lead assistant who took over when the hard-nosed coach walked away, and are in seventh place in the Eastern Conference playoff field. At 22-18, the Bucks were just three games out of first place in the Central Division after Tuesday's games.
Hammond has suffered his hits and misses in four and a half seasons on the job. His trade for Salmons in his second year proved to be a masterful move, igniting the Bucks to their first playoff berth in four seasons.
But Salmons' production dropped considerably after he signed a five-year, $39 million contract, and he was traded to Sacramento. A five-year, $32 million given to Drew Gooden hasn't worked out, either. Headaches like Stephen Jackson and Corey Maggette have come and gone, and in their place Hammond has started to establish a young core with more promise going forward, if the right moves are made.
Brandon Jennings will be a restricted free agent at the end of this season. Monta Ellis can opt out of his deal and become a free agent as well. And Hammond will have to make a decision on a permanent replacement for Skiles, whether that is Boylan or someone else.
If Hammond makes the right decisions, the future may well be bright for the Bucks. Ersan Ilyasova is showing signs of breaking out of his funk and playing more like the difference-maker he was last season, Larry Sanders has developed from a raw first-round draft pick three years ago into the NBA's leading shot-blocker and a fan favorite, and Hammond has assembled a solid veteran cast of role players - Mike Dunleavy, Luc Mbah a Moute and Beno Udrih among them - to complement the dynamic Jennings-Ellis backcourt.
''We're going to fight to the end, that's been our motto all year,'' Sanders said. ''We're planning on winning as many as we can and being in a good position come April for the playoffs. I see that in our future.''
---
Follow Jon Krawczynski on Twitter: http://twitter.com/APkrawczynski
---
---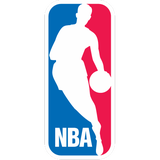 Get more from National Basketball Association
Follow your favorites to get information about games, news and more
---