National Basketball Association
National Basketball Association
Bryant's 40 lift Lakers past Warriors
Published
Apr. 1, 2012 1:00 a.m. ET

Kobe Bryant needed 11 seconds to make his first basket, then he hit his second and a few minutes later another. No way was the Los Angeles Lakers' superstar going to struggle for a second straight game.
Bryant finished with 40 points, his fifth such game this season, one night after missing his first 15 shots in a win over New Orleans, and Pau Gasol added 26 as the Lakers rallied for the second consecutive game against one of the West's worst teams, coming away with a 120-112 win over Golden State on Sunday night.
''It's always interesting to me to hear people talk after a game like that,'' Bryant said, referring to the critics who pounced on his offensive struggles Saturday. ''The amount of idiots that live out here after 16 years baffle me. I guess people just get dumber over the years.''
Bryant scored 13 points in the opening quarter and four in the second when he sat for six minutes.
''Once we started the game and he knocked down his first three or four shots, I knew it was going to be another aggressive night for him,'' Gasol said.
Ramon Sessions added 23 points and nine assists in his best game since being traded to the Lakers two weeks ago. Gasol and reserve Troy Murphy had 11 rebounds each after All-Star center Andrew Bynum sprained his left ankle in the first quarter and sat out the rest of the Lakers' eighth consecutive home win against the Warriors.
''He was able to walk out fine,'' coach Mike Brown said about Bynum, who left before speaking with reporters.
Bynum landed awkwardly going for a rebound and the team said he had a moderate sprain. He had no points and three rebounds when he left for good with 1:49 to play. The team said X-rays were negative and he would be re-evaluated on Monday. Bynum was coming off a productive month of March, when he averaged 22.2 points and 10.9 rebounds in 17 games.
''He's gotten better,'' Bryant said. ''You see him working on his footwork a lot, he has a lot of moves in his arsenal that he didn't have before. He's much more comfortable doing it and he's gained a great deal of confidence.''
If Bynum has to miss a few days, Bryant said the Lakers can adjust.
''I don't think it's a championship formula, but we can for the time being,'' he said. ''Sessions is one of those players who can carry a game offensively, he's a great scorer. And Pau can obviously do what he does.''
David Lee led six Warriors in double figures with 27 points. Klay Thompson added 18, Nate Robinson 17, and Richard Jefferson 16 for Golden State, which lost its fifth in a row and 10th in the last 12.
''They had us on the ropes, but we battled back,'' Warriors coach Mark Jackson said. ''We put ourselves in position to win the game. They made tough shots, especially Kobe. But that's why he's paid the big bucks.''
The Warriors were down 13 points to start the fourth quarter, but outscored the Lakers 19-8 to close within one with Bryant on the bench for part of the run. Jefferson, Robinson and Thompson all had 3-pointers in the spurt with 7 minutes to play.
The Lakers gained some breathing room on a 12-3 run, as Sessions, Bryant and Gasol combined for all the scoring, capped by Bryant's 3 that made it 109-99.
The Warriors weren't done yet. Robinson, who at 5-foot-9 was the shortest player in the game, hit his fifth 3-pointer to get the Warriors within five. Lee's three-point play cut the deficit to three points before Bryant hit a long 3 from in front of the Warriors' bench, making it 115-109 with 1:40 left.
''You definitely know after the game he had yesterday, he was going to come out here, try to be very aggressive and make his first few shots,'' Dorell Wright said about Bryant. ''Guys did a good job on him. He just made real tough shots.''
Jefferson answered with a 3 and Golden State was down three. Metta World Peace hit a 3, the 10th of the quarter between the teams, on the Lakers' next possession for a 118-112 lead. After a timeout, Thompson missed a 3 with 1:03 to go, cooling off the long-range shootout.
''I don't think the game was lost in the fourth quarter,'' Lee said. ''The game was lost in the third quarter when they made a nice little run. By the time we fought back, we had to play perfect basketball. They made some tough shots down the stretch.''
The Lakers' biggest lead in the first half was nine points, with 12 lead changes and eight ties.
NOTES: It was Bryant's 112th career game with at least 40 points. The Lakers improved to 77-35 in those games. ... The Warriors' next road win will equal their 10 victories away from home last season. ... They haven't beaten the Lakers at Staples Center since March 23, 2008. ... The Warriors signed C Mickell Gladness, playing on a 10-day contract, for the rest of the season. He was not with the team Sunday because of family matters, but is expected to rejoin the Warriors in a few days. Gladness has averaged 2.0 points and 1.3 rebounds in six games. ''He's an athletic, big guy who can block shots and finish at the rim,'' Jackson said. ... The Lakers played the second of their first home back-to-back set of games since the lockout shortened 1998-99 season. ... Jackson turned 47 on Sunday and spent the day with his wife and four kids at their Los Angeles home before going to work.
---
---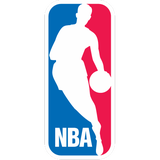 Get more from National Basketball Association
Follow your favorites to get information about games, news and more
---