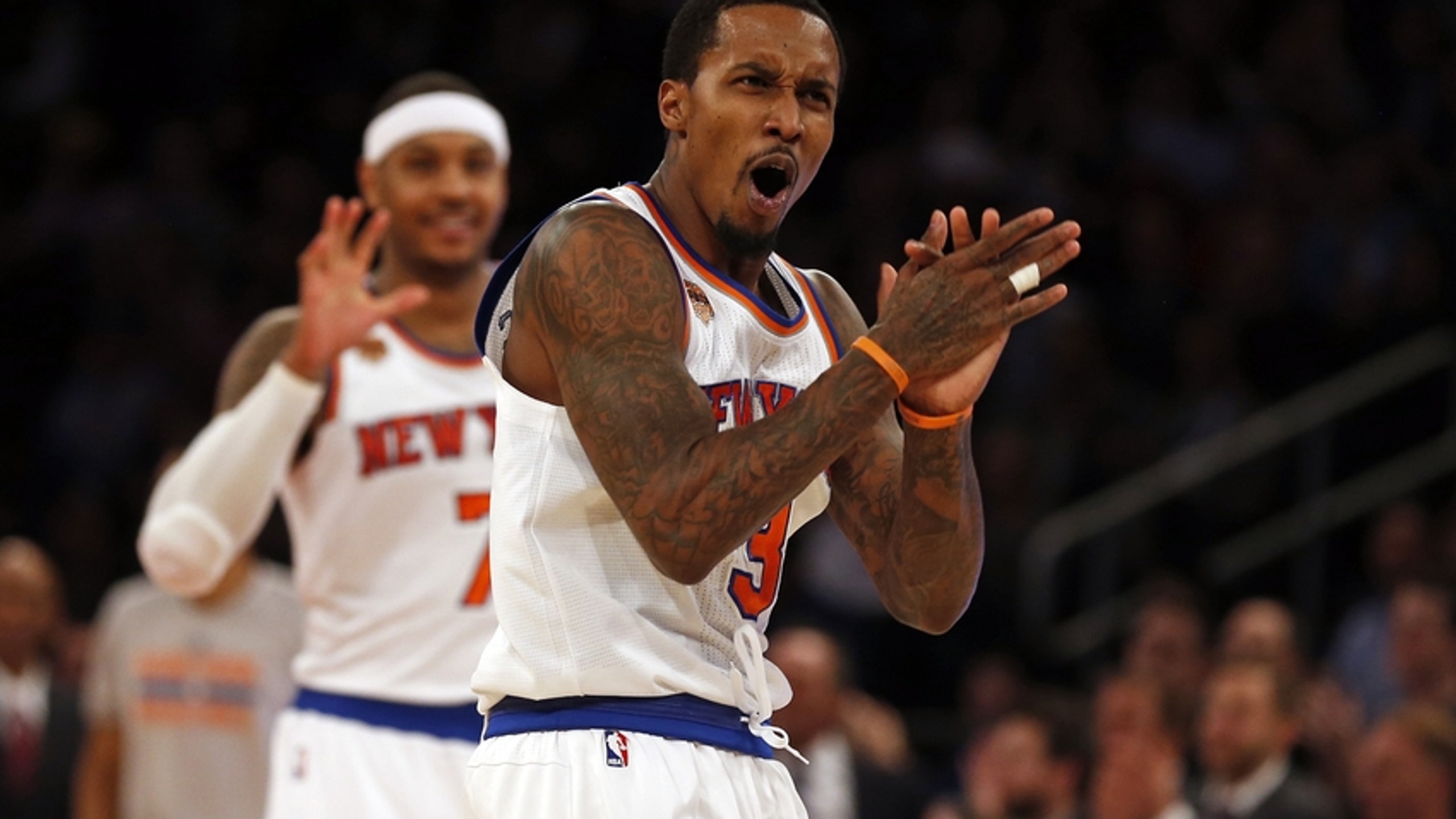 Brandon Jennings Is The Handcuff To Own In Fantasy Basketball
BY Fansided and Sunder Bedi/FanSided via Daily Knicks • December 26, 2016
Brandon Jennings' resurgence in his NBA career has benefited the New York Knicks and the fantasy owners who drafted or added him. He's the handcuff to own in fantasy basketball.
---
In his first season with the New York Knicks, Brandon Jennings has reinvented himself in both the NBA and fantasy basketball. He's the handcuff to be stashed away on all fantasy teams because of his quality play off the bench.
Many handcuffs, such as Ramon Sessions, Al Jefferson, and Cory Joseph, may be worth adding because of their upside if they become a starter. Their fantasy value is limited and very inconsistent, however.
With Jennings, his fantasy value is steady and is consistent—no matter his role.
Jennings leads the Knicks with an average of 5.4 assists per game. That's better than the mark posted by Darren Collision and equal to the average recorded by Kemba Walker.
In addition, he's averaging 8.0 points, 1.0 3-point field goals made, and 1.0 steals. What makes it more impressive is that he's averaging these numbers in just 23.7 minutes per game.
Through 29 games of the season, Derrick Rose has been relatively healthy. He's played in 25 games. There are 52 games left. If somehow Rose was unable to be playing—I'm not trying to jinx his health—Jennings would slide into the starting lineup.
While the sample size is small, Jennings produces quality numbers as a starter, averageing13.3 points, 5.8 assists, and 4.0 rebounds in four games. This demonstrates his fantasy relevance when he comes off the bench or when he's a starter.
Jennings' fantasy stock is similar to Dennis Schröder's in 2015-16. Last season, Schröder was a solid source of assists and steals while being a backup to Jeff Teague. Fantasy owners stashed Schöder through drafts and through the waiver wire.
Even though he didn't start many games, he was a quality contributor in assists and steals to all fantasy basketball teams. So far, Jennings is the only sixth man who is a quality source of assists, steals, and 3-point field goals made this season.
Because of Jennings' fantasy upside and potential, owners would be able to strike solid deals that would improve categories they need improvements in.
If Brandon Jennings is available in your 10-team league, you should stash him before it's too late.
More from Daily Knicks
This article originally appeared on
---
---