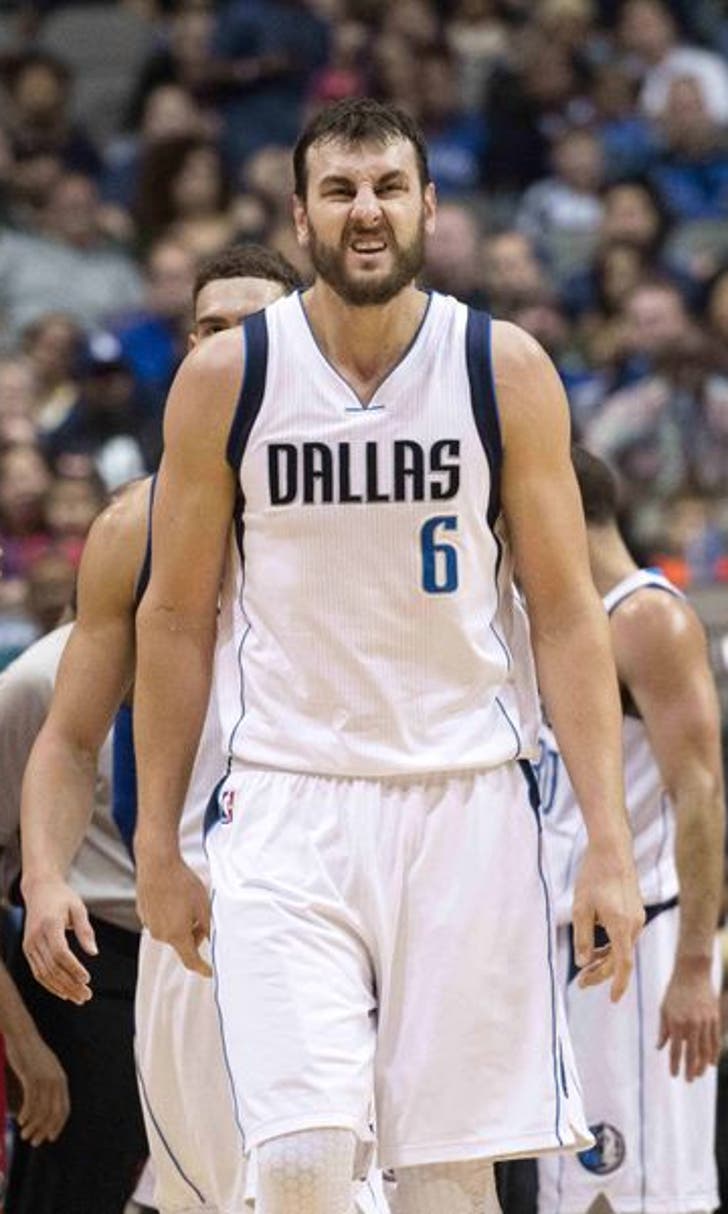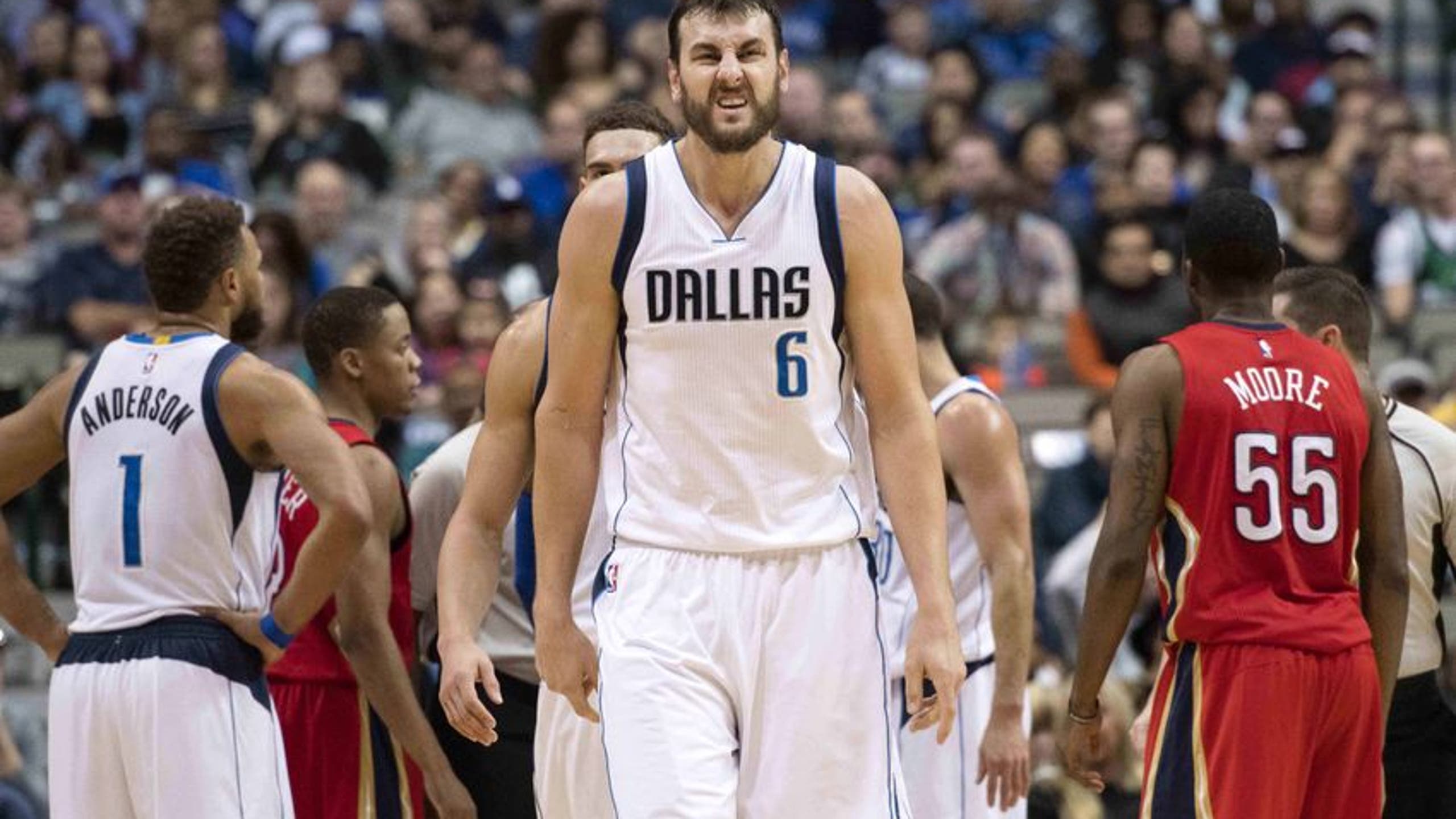 Boston Celtics Must Solve Rebounding Woes In Order To Contend
BY Fansided and Liam O'Brien/FanSided via Hardwood Houdini • December 17, 2016
With the Celtics struggling mightily in the rebounding department, adding Dallas Mavericks center Andrew Bogut to the frontcourt would make a major impact.
Much to the chagrin of the Boston Celtics faithful, the team has opened up the 2016-17 season similarly to how they began the 2015-16 campaign. The first 25 games of the season have been a microcosm of the phrase "close, but no cigar," as the Celtics have continued to toil in the same realm of "near-contention" in the Eastern Conference as they have found themselves in over the course of the past few seasons.
More from Hardwood Houdini
You can point fingers at the recent absence of leading scorer Isaiah Thomas due to a nagging groin injury or Al Horford's inability to live up to his hefty salary to Boston's inability to close out games over the past few weeks. However, the team's blatant ineffectiveness in knocking off teams with records above .600 can be directly traced back to their shortcomings on the boards.
The Celtics rank near the bottom of the league in rebounding, grabbing a paltry 42.1 rebounds per game which is good for the 25th-highest mark in the NBA. Their horrific rebounding differential of -3.8 lands ranks 27th in the league while their defensive rebounding percentage of 74.6 percent is telling of their porousness on the glass.
Essentially, it is the burlesque amount of second-chance points that the Celtics are allowing that is precluding them from walking away with narrow victories. Despite shooting an abominable 14.3 percent from three-point range in their 99-96 comeback win over Boston on Sunday night, the Thunder grabbed 15 offensive rebounds en route to smacking the Celtics in the rebounding category by a measurable 62-46 margin.
In turn, this led to 14 second-chance points which allowed the Thunder to wipe away a late six-point Boston lead in order to capture the triumph behind 37 points from MVP-candidate Russell Westbrook. If the Celtics wish to overcome their inability to wipe away team's over the latter portion of contests, their ability to box out and corral rebounds at an efficient rate must improve.
Unfortunately for the Celtics, this improvement might simply be far-fetched with the current roster personnel. Horford, who has posted just 6.2 rebounds in his 32.6 minutes per game, often finds himself boxed out during opportunities to snag rebounds, while the undersized Amir Johnson has seen his minute plummet while posting just four boards per 19.6 minutes a game.
Oct 13, 2016; Brooklyn, NY, USA; Brooklyn Nets forward Rondae Hollis-Jefferson (24) goes up for a shot while being defended by Boston Celtics center Al Horford (42) and forward Amir Johnson (90) during a preseason game during the first half at Barclays Center. Mandatory Credit: Andy Marlin-USA TODAY Sports
Further down the froncourt chain, seven-footer Kelly Olynyk has proven himself incapable of becoming a rebounding stalwart, consistently outmuscled down low while garnering just 4.4 rebounds in upwards of 20 minutes per contest. Additionally, opposing teams barely have to consider the Celtics biggest frontcourt body, Tyler Zeller, as he averages a meaningless 3.3 rebounds per contest.
Shooting guard Avery Bradley has assisted significantly on the glass with a wildly impressive 7.6 rebounds per outing. However, Boston cannot rely solely on their backcourt to pick up the slack that their underachieving froncourt has left on the floor. Therefore, it is imperative that general manager Danny Ainge consider a plethora of options in adding size to the Celtics lineup as the season progresses.
One of these options could be Mavericks center Andrew Bogut. While he is currently sidelined for the next two-to-three weeks with a knee injury, upon returning to game action, Bogut could be a significant addition to the Boston lineup. In 16 starts with Dallas thus far, Bogut has posted a tremendous 10.4 rebounds in just 25 minutes per game. With the Mavericks struggling mightily in the standings, general manager Donnie Nelson could be inclined to shell Bogut's expiring contract in exchange for a future Celtics' first-rounder and a an asset such as Olynyk or perhaps shooting guard James Young.
Bogut could also bring championship experience to Beantown having experienced the NBA Finals in each of the last two seasons while with the Golden State Warriors, a feat that not a single player on the Celtics has achieved. His presence could help restore what has been a lost rebounding drive to a Boston team in need of resurrection on the glass.
---
---