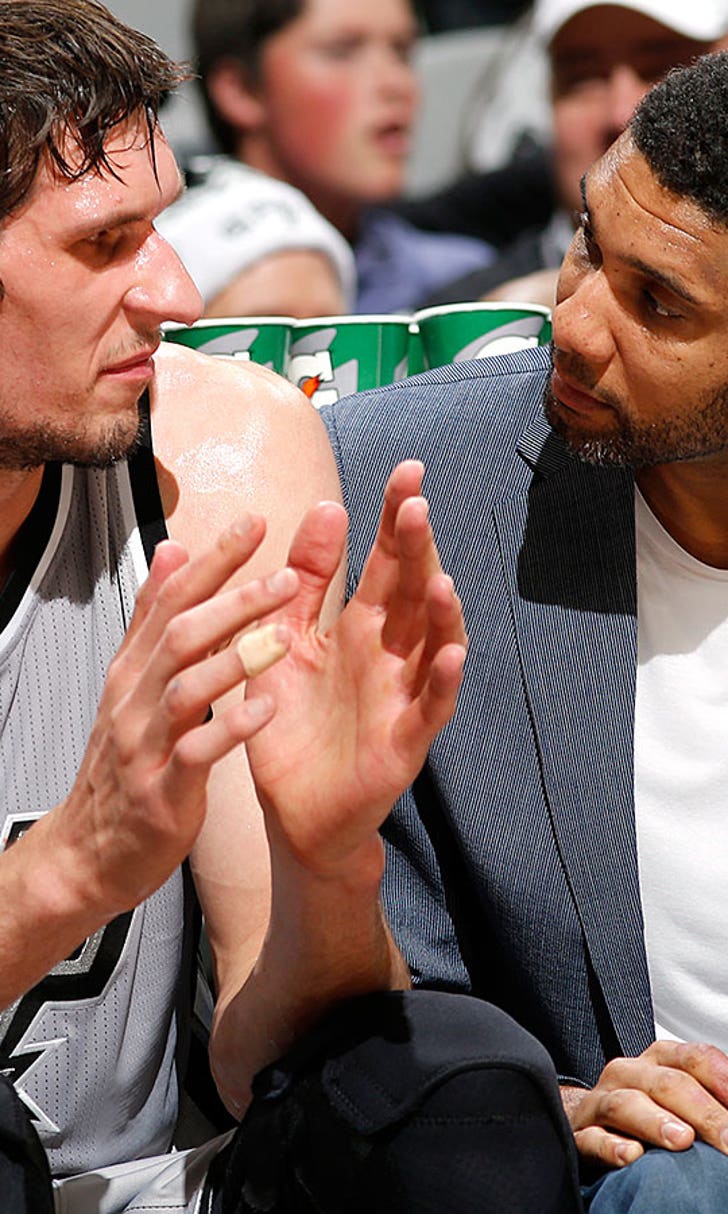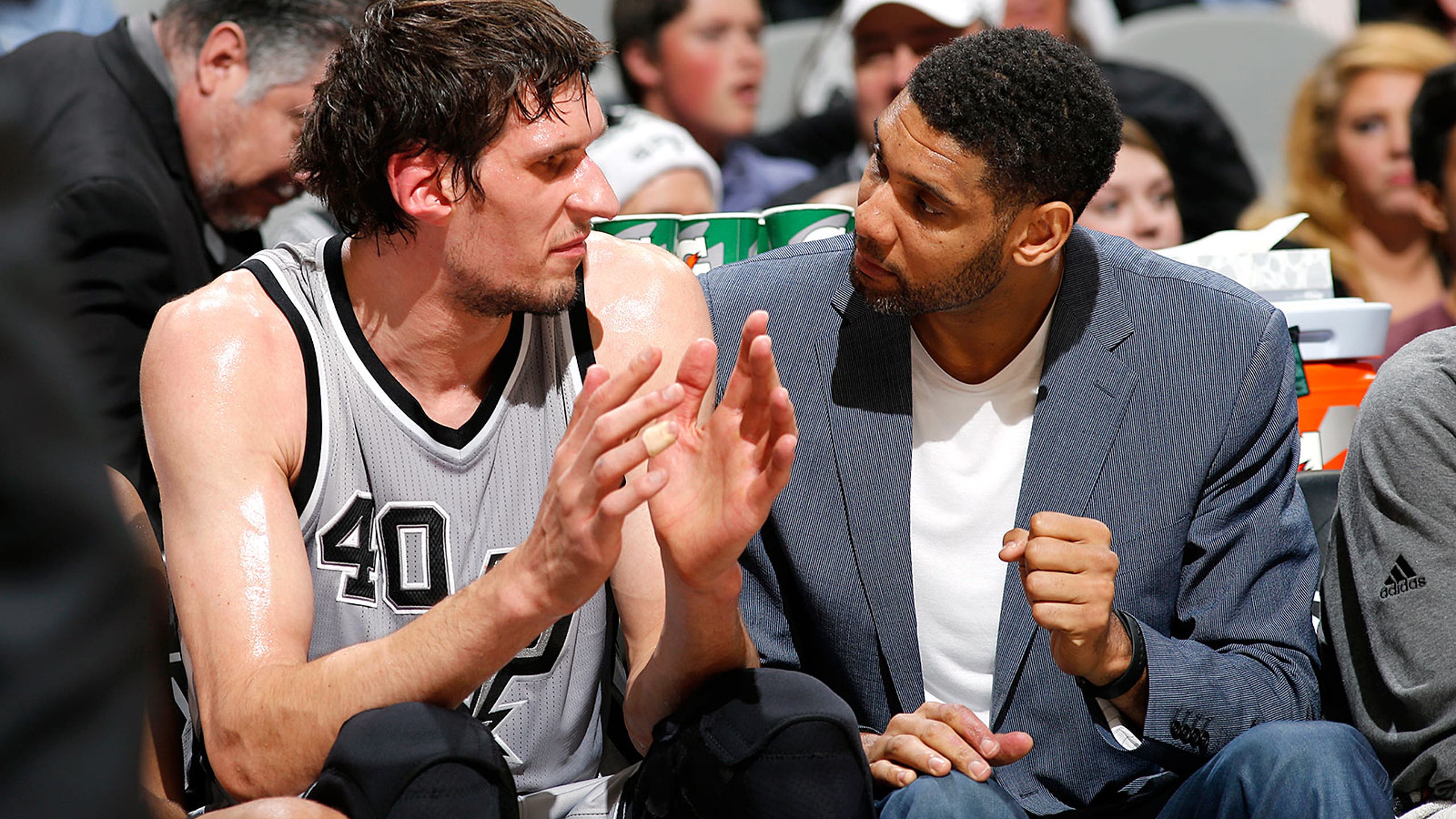 Bond between Spurs' Duncan and Marjanovic will melt your heart
BY foxsports • January 11, 2016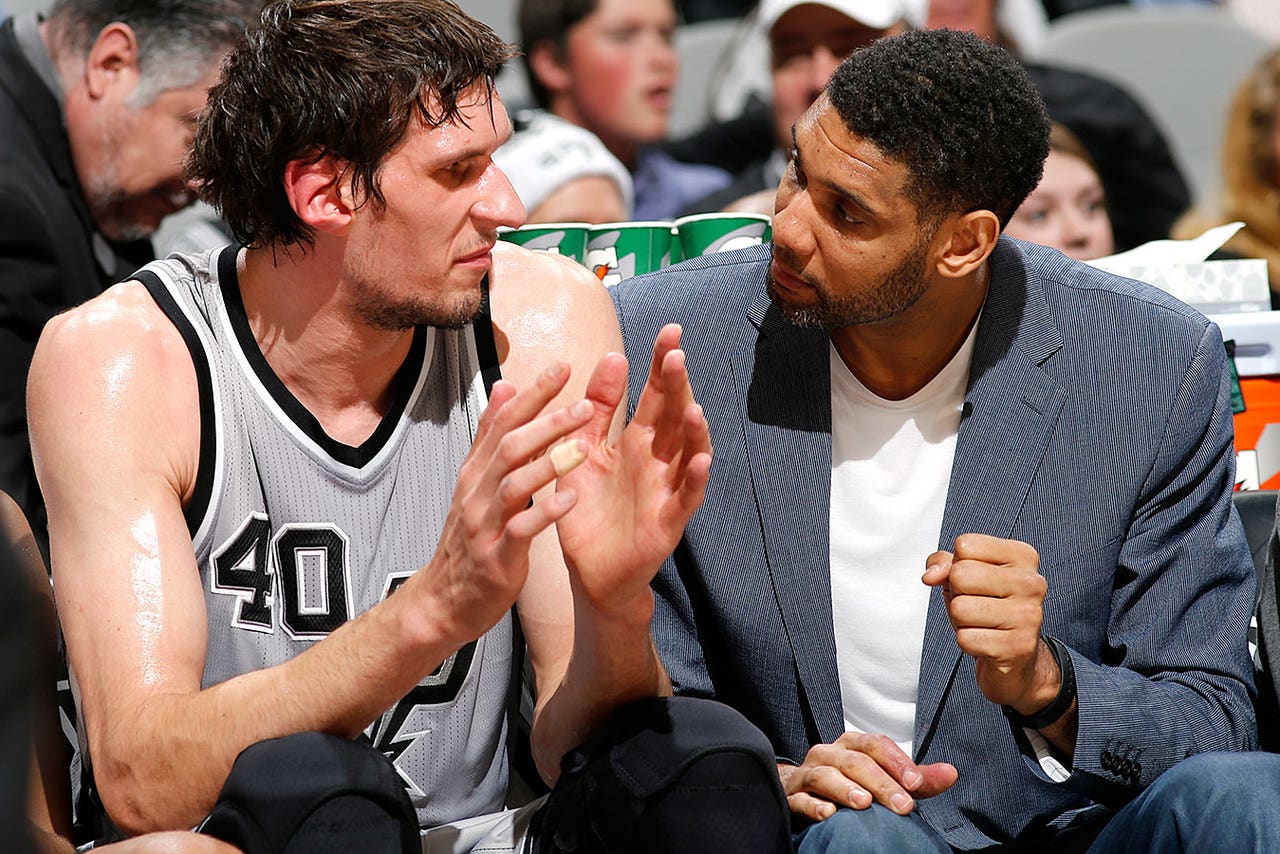 The San Antonio Spurs are often compared to a machine. They destroy opponents so systematically and rarely make the type of mistakes that cripple every other team. But machines don't giggle. The Spurs giggle. 
Here's a look at Tim Duncan and Boban Marjanovic just laughing it up! They're humongous children and the world is a beautiful place:
Despite not playing a single second together this season, Duncan and Marjanovic have clearly bonded. Obviously, being that they have so much in common. Both are huge people. Both are funny people. Best friends forever!
---
---