National Basketball Association
National Basketball Association
Blake Griffin scores 31, leads Clippers to blowout of Spurs
Published
Feb. 1, 2015 1:25 a.m. ET

A disappointing loss left the Los Angeles Clippers angry, so they took out their frustration on the defending NBA champions.
Blake Griffin had 31 points and 13 rebounds, and the Clippers rolled to a 105-85 victory over San Antonio on Saturday night, snapping the Spurs' six-game home winning streak.
"They played harder than we did," San Antonio coach Gregg Popovich said. "They played smarter. They executed what they wanted to do at both ends of the court better. It was a butt-kicking. I don't know how else you all want me to describe it."
It's a feeling the Clippers know well after losing 108-103 to New Orleans on Friday night.
"We were sick about that loss last night, so I just think it was just a mindset with everybody (to come out energized)," Griffin said.
San Antonio had won four straight over Los Angeles, but this time the Spurs were unable to match the Clippers' quick pace.
The teams combined to take 14 shots in the first 3 minutes. The frenetic tempo better suited Los Angeles, which raced to an 11-4 lead that led Popovich to call a timeout.
"We had great focus," Clippers coach Doc Rivers said. "Our pace was fantastic. I thought that was the key offensively. Then everybody contributed. Our bench was phenomenal."
Chris Paul had 20 points and Spencer Hawes scored 11. DeAndre Jordan added eight points and 19 rebounds while limiting All-Star reserve Tim Duncan to four points, which matched his season low.
San Antonio's Big Three of Duncan, Tony Parker and Manu Ginobili combined for 18 points.
Griffin scored 19 in the first half on 8-for-15 shooting, sprinting the length of the floor for a series of layups, pull-up jumpers and one dunk.
San Antonio had five turnovers in the first quarter and went 2 for 12 on 3-pointers, missing six straight.
"They're a great offensive team, but they did miss some shots," Rivers said. "I just thought we ran them off a lot of shots and made them take in-between shots. They had open looks, but a lot of them may have been shots they didn't want to have."
Griffin had 10 points in the third quarter, including a pair of free throws with 43.9 seconds remaining that gave the Clippers an 84-65 advantage.
The Spurs were 4 for 7 on 3s in the third quarter but only had a pair of 2-point field goals in the period, both coming in the final 2 minutes.
Kawhi Leonard scored 24 points for the Spurs. Danny Green added 16, including five 3-pointers.
San Antonio went 10 for 30 on 3s and was outrebounded 56-36.
"If (Popovich) thinks it is (a lack of competitiveness), then it is and it worries me," Ginobili said. "I thought we just executed poorly. We were distracted. We weren't on the same page in every possession. Sometimes you play and you think you're doing one thing, and then you don't. The coaches are the ones who see it the best way."
TIP-INS
Clippers: Paul and Ginobili got entangled with 4:37 remaining in the third quarter as Ginobili was racing downcourt after stripping the ball from the Clippers' point guard. Paul held Ginobili after grabbing him from behind, but no flagrant foul was called despite howls from the sellout crowd. ... Los Angeles leads the NBA in offensive efficiency, averaging 110.9 points per 100 possessions entering the game.
Spurs: Duncan's selection as a reserve for the Western Conference marks the 36th time in the past 39 years that the Spurs have had an All-Star representative. It's the most by any team in the league during that span, one ahead of the Lakers. ... With Wednesday's win over Charlotte, Parker became the fastest player to 700 career victories. He did so in 973 games, which was seven fewer than Scottie Pippen. ... G Marco Belinelli (strained left groin) participated in all but the final 10 minutes of San Antonio's practice Friday, but did not play. He has missed 11 straight games and 18 overall due to the injury.
FIFTY-FIFTY
Jordan was 3 for 5 from the field, marking the 33rd straight game he has shot 50 percent or better. It's the league's longest streak since James Donaldson had 35 in a row for the Clippers in 1985.
OUCH
Boris Diaw's 3-point attempt at the halftime buzzer sailed over the backboard, hitting Popovich squarely in the back of the head as he was halfway down the walkway. The Spurs' coach hurried off the court ahead of his team, but never stopped walking even after being hit by the shot that was launched from the opposite 3-point line.
UP NEXT
Clippers: Visit Brooklyn on Monday.
Spurs: Host Orlando on Wednesday.  
---
---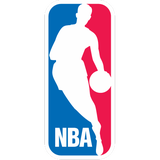 Get more from National Basketball Association
Follow your favorites to get information about games, news and more
---