National Basketball Association
National Basketball Association
Bench players spark Spurs to comeback win over Raptors
Published
Dec. 10, 2013 12:00 a.m. ET

Tony Parker praised ''the usual guys'' on San Antonio's bench for their role in beating the Toronto Raptors, then singled out Australian big man Aron Baynes for special attention.
Baynes scored a career-high 14 points, Manu Ginobili had 16 and the Spurs beat the Raptors 116-103 on Tuesday night.
Jeff Ayers made the first start of his Spurs career in place of injured center Tiago Splitter, but it was Baynes whose contribution proved most vital to San Antonio's sixth straight victory against Toronto.
''Tiago is a big part of what we do so somebody has to step up,'' Parker said. ''Right now, Baynesie is doing good.''
Spurs coach Gregg Popovich was just as pleased with Baynes' performance.
''Baynes did a great job,'' Popovich said. ''He hasn't played that much but he went down to the D-League and played a few games to stay in shape, kept himself ready and it showed tonight. He came in and did a really good job for us.''
Baynes had scored just 17 points on the season coming into Tuesday's game, but blew past that mark by shooting 7 for 9 from the field and matching his season high with six rebounds.
''Baynesie did a great job, both offensively and defensively,'' said Manu Ginobili, who had 16 points. ''We need it.''
Undrafted out of Washington State, Baynes played professionally in Lithuania and Greece before joining San Antonio. He may not boast a star's resume, but he's impressed his teammates nonetheless.
''We see him in practice all the time so we know we have somebody who can play,'' Parker said. ''He played international basketball, he's been to an Olympics. He's got some experience.''
Splitter missed his second straight game with a sore left calf, and did not join the team for a two-game trip to Toronto and Milwaukee.
Tim Duncan scored 14 points as the Spurs overcame a 14-point first quarter deficit, improving to 26-9 all-time against Toronto.
San Antonio has won three of six since its 11-game winning streak was halted with a loss at Oklahoma City on Nov. 27.
Danny Green had 14 points for the Spurs, while Marco Belinelli had 12 and Patty Mills 11.
Ginobili had nine assists for the Spurs, who are 10-1 this season when he has at least five.
''He played a great game,'' Popovich said. ''He's really starting to look like Manu, which is great for us, obviously.''
DeMar DeRozan scored 19 points and Amir Johnson had 19 points and nine rebounds for the Raptors, who lost for the sixth time in seven games. Terrence Ross scored 14 points in his first start of the season, Jonas Valanciunas also had 14 and Kyle Lowry had 11.
''I'm going to chalk this one up to travel,'' said Raptors coach Dwane Casey, whose team returned from Los Angeles on an overnight flight Sunday, landing in Toronto at 5:30 AM Monday. ''We ran out of gas.''
Toronto, which traded Rudy Gay, Quincy Acy and Aaron Gray to Sacramento on Monday, was still awaiting the arrival of forwards Chuck Hayes and Patrick Patterson and guards John Salmons and Greivis Vasquez in return.
Hayes, Patterson and Salmons were due to arrive late Tuesday night while Vasquez, who had to make a detour to New York City for a work visa, was not expected until Wednesday afternoon.
Raptors forward Tyler Hansbrough (left shoulder) missed his second straight game Tuesday, leaving Toronto with just 10 players against the Spurs.
Splitter's absence proved to be an immediate problem for San Antonio's defense. Valanciunas and Johnson each scored 10 points in the first and combined for eight rebounds as Toronto led 36-24 after one quarter. It was the most first-quarter points allowed by the Spurs this season.
San Antonio closed the gap by opening the second quarter with a 13-4 run, cutting the deficit to one. Parker scored eight points in the second and Baynes had seven as the Spurs led 59-53 at halftime.
Duncan scored nine points in the third as San Antonio stretched its lead, taking an 89-74 edge into the fourth.
NOTES: Casey said Hansbrough should be ready to return Friday when Toronto hosts Philadelphia. ... Toronto's last win over San Antonio was a 91-86 home victory on Jan. 3, 2010.
---
---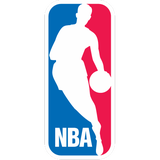 Get more from National Basketball Association
Follow your favorites to get information about games, news and more
---