National Basketball Association
National Basketball Association
Backers rally for new Seattle arena
Published
Jun. 14, 2012 1:00 a.m. ET

Chris Hansen walked on stage and was greeted with the kind of reception normally reserved for the musicians and athletes who were waiting backstage.
Hedge-fund managers don't normally get rock star ovations.
''I was about to tear up actually. It was inspiring,'' Hansen said.
While former SuperSonics stars Gary Payton and Shawn Kemp got the loudest ovations, it was Hansen left accepting the most praise at a rally in downtown Seattle on Thursday afternoon to support the push for a new arena that could eventually bring back the NBA.
The late-day rally crammed green and gold clad fans into Occidental Park just a few blocks north of Seattle's stadium district where CenturyLink and Safeco fields currently sit. Hansen's proposal before the King County and Seattle city councils calls for a $490 million facility just south of the Mariners' Safeco Field with nearly $300 million in private investment.
Hansen said he was overwhelmed by the turnout, with estimates of about 4,000 in attendance at the peak of the event. The rally ended with chants of ''Thank you Chris!'' and included appearances by Payton, Kemp and fellow former Sonics player Detlef Schrempf.
''You deserve everything that is going on right now and more,'' Payton told the crowd. ''... I'm going to be with you all every step of the way.''
Jerseys from every generation of the Sonics past were on display as fans dug deep in their closets to pull out old uniforms with the names ''Durant,'' ''Payton,'' ''Kemp,'' ''Sikma,'' ''Brown,'' even a Sarunas Marciulionis jersey from his one season with the Sonics in 1994-95. Businessmen in three-piece suits added green, white and gold Sonics headbands and wristbands and came from the downtown business district to join in the event. .
Those in attendance got to see the stars from Seattle's teams of the 1990s in Payton and Kemp, along with Seattle hip-hop artists Common Market, Macklemore and Blue Scholars and rock group President of the United States of America.
Hansen, who wore a Sonics jacket with ''Payton,'' stitched across the back and mingled backstage with former stars plus current NBA players Nate Robinson, Aaron Brooks and Spencer Hawes, said part of the rally's goal was to give fans an outlet after most of their efforts have been put into contacting local politicians to push for supporting the proposal.
''I think people wanted an outlet too,'' Hansen said. ''There is so much pent up energy and this was definitely a way to express it in a positive way especially with Oklahoma (City) in the finals.''
That the rally happened in the hours before Game 2 of the NBA Finals was just a coincidence. The sting of the Sonics move following the 2008 season from Seattle to Oklahoma City has felt as painful as it did four years ago for many fans seeing the Thunder win the Western Conference and advance to the finals.
Hansen didn't believe that Oklahoma City's presence in the finals added to Thursday's rally, other than providing a gathering point for those wanting to see the NBA return.
''I still think the fans who bleed green and gold it's a lot deeper than Oklahoma City in the finals. We would have a good turnout anyway,'' Hansen said. ''People are really passionate about the NBA and maybe there is a little extra attention on that now with Oklahoma (City) in the finals and that's great but I think most fans it goes a lot deeper than some frustration that Oklahoma City is in the finals and that could have been us.''
The rally came as the respective councils are reviewing Hansen's proposal. A memorandum of understanding on the arena was reached between Hansen, King County Executive Dow Constantine and Seattle Mayor Mike McGinn last month and both councils would need to approve the agreement for the project to move forward. No construction would begin until after a franchise has been acquired.
The project calls for about $290 million in private investment from Hansen's group, along with $200 million from the city and county through 30-year bonds. Any franchise that comes to Seattle and uses the arena would be required to sign a non-relocation agreement that would span the life of those bonds.
On Wednesday, Hansen announced in a letter to city and county leaders that Microsoft CEO Steve Ballmer and Peter and Erik Nordstrom would be part of his investment group for both the arena and ownership of a team.
''This is a big turnout a big crowd and I think they represent many thousands of more people that want this to happen,'' Constantine said.
---
---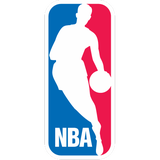 Get more from National Basketball Association
Follow your favorites to get information about games, news and more
---