National Basketball Association
National Basketball Association
Ayesha Curry latest sports spouse to lash out on Twitter
Updated
Mar. 4, 2020 10:19 p.m. ET

With a click, Ayesha Curry made herself a part of the NBA Finals story.
Stephen Curry's wife spoke out loudly on social media with a tweet suggesting Thursday night's Game 6 was rigged. In doing so, she joined a list of spouses who have brought added and sometimes unwanted attention to their husbands on the playing field with social media posts.
''I've lost all respect sorry this is absolutely rigged for money... Or ratings in not sure which,'' Ayesha Curry tweeted near the end of the game, which the Warriors lost 115-101 to the Cavaliers. ''I won't be silent. Just saw it live sry (sorry).''
The reaction on social media was immediate and sometimes unpleasant.
Ayesha isn't the first spouse to take to Twitter to share frustrations - sometimes putting their husbands in awkward positions.
- Gabrielle Union, wife of Miami Heat guard Dwyane Wade, tweeted that the officials should be fined after they didn't call a foul when Wade attempted a shot and appeared to draw contact in the closing seconds of a playoff loss to the Charlotte Hornets.
- Mika Grimes, the wife of former Miami Dolphins cornerback Brent Grimes, wrote a series of tweets criticizing Dolphins quarterback Ryan Tannehill after a loss to the Indianapolis Colts last season. In one she asked, ''How many people does ryan tannehill have to get fired before you realize he's the problem?''
Tannehill said Brent Grimes apologized to him, and Grimes said that ''my wife's opinions are her opinions. They're not my opinions.''
Grimes was cut by the Dolphins in March and signed with the Tampa Bay Buccaneers later that month.
- Jen Bielema, the wife of Arkansas coach Bret Bielema, tweeted ''(hash)karma'' after Wisconsin lost to Arizona State in 2013. Bret Bielema had left Wisconsin for Arkansas in December 2012 and had drawn plenty of criticism from Badgers fans after the move.
In Ayesha Curry's case, her frustrations went beyond a game during which the reigning NBA MVP fouled out and then was ejected after throwing his mouthpiece - which resulted in him being fined by the NBA.
She deleted the ''rigged'' tweet and said she ''tweeted in the heat of the moment because the call was uncalled for.''
But she also tweeted that police had racially profiled her father and told him to remove his credentials. Before the game, she tweeted that her cousin hadn't been allowed into an area casino earlier Thursday because he was wearing Warriors gear.
''I'm okay that we lost. ... I just can't take people coming at my family for absolutely no reason,'' she said in a separate tweet. ''Something I don't understand or stand for.''
---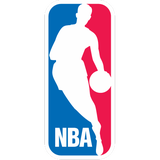 Get more from National Basketball Association
Follow your favorites to get information about games, news and more
---