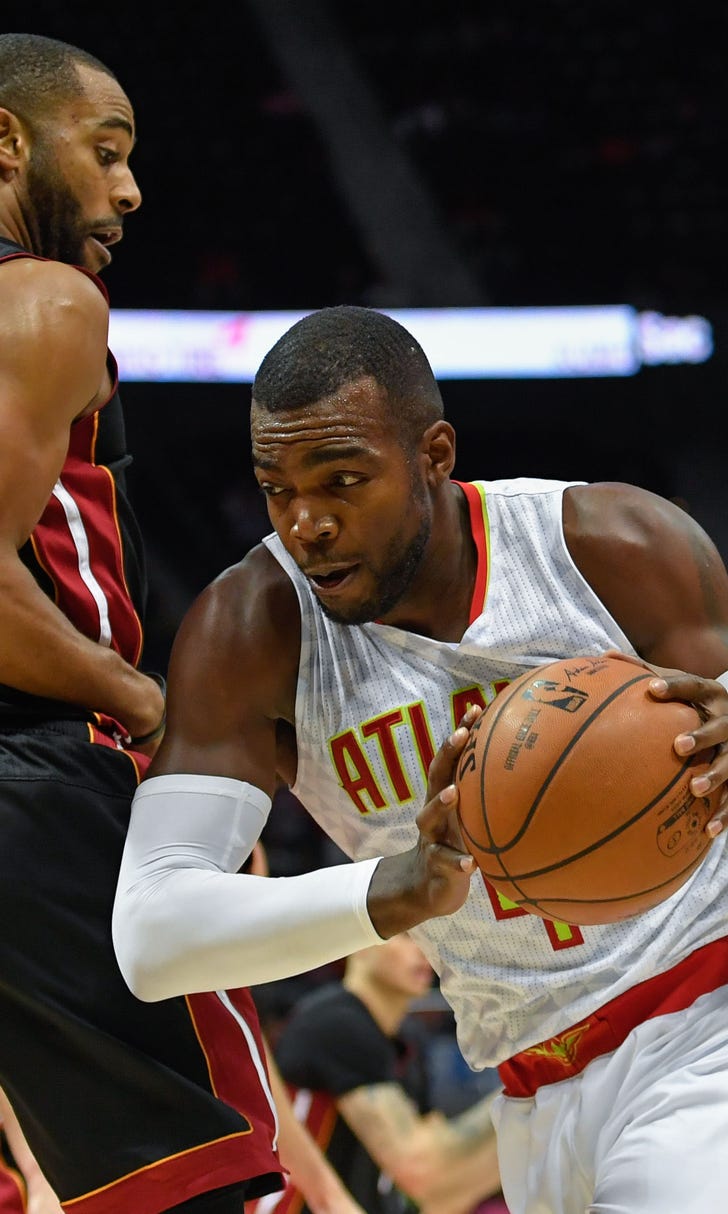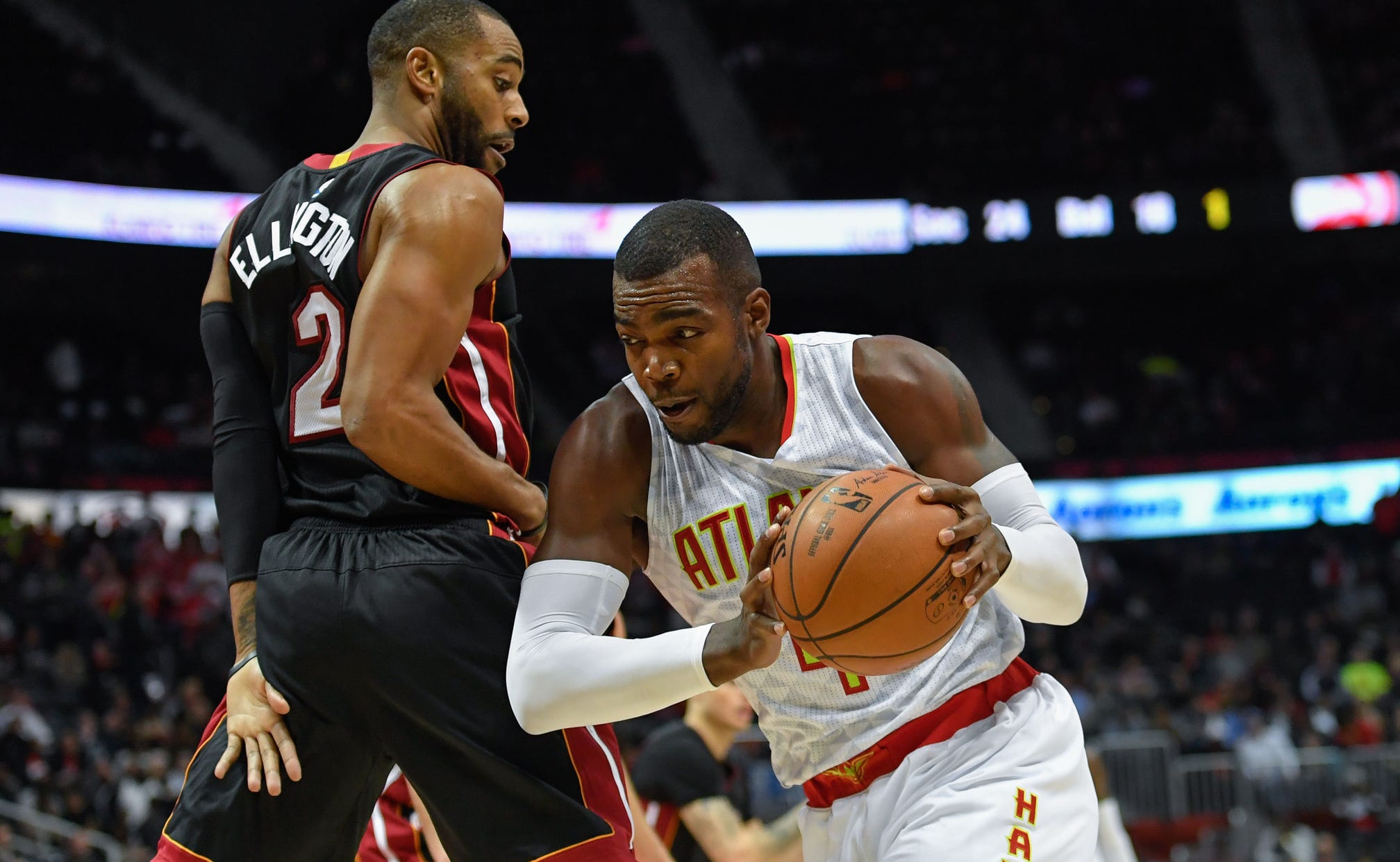 Atlanta Hawks: Why Keeping Paul Millsap Works for the Hawks
BY Fansided and Shane-Michael Tuchscherer/FanSided via Hoops Habit • June 30, 2017
Paul Millsap was on the trade block, but now he looks to guide his Atlanta Hawks to another postseason.
Amidst the Kyle Korver trade, Paul Millsap was a hot target from an Atlanta Hawks team that looked to be making drastic roster changes. Now, the Hawks have "taken him off the market" and it could be the best move for this developing Atlanta team.
The Atlanta Hawks have won eight of their last 10 games — a win streak that has been supported by Millsap, Tim Hardaway Jr and Dennis Schroeder.
Keeping Millsap may cause some disturbance among critics though, because of the offseason contract talks. The truth is, the success of other would not have came if Millsap was shipped off early.
Paul Millsap is a valuable asset to this team.
Millsap, who can be a free agent after this year, is probably one of the most underrated power forwards in the NBA. Kyle Korver was an important contributor to this offense, but losing him didn't hurt.
Losing Millsap, on the other hand, would require a whole 360 in the Budenholzer playbook. Yes, Atlanta had a rough patch where the team went 6-14, but it's obvious this isn't that same team.
Tim Hardaway Jr. has been playing lights out for Atlanta. Hardaway Jr. is averaging 18 plus points in the month of January while shooting 55 percent from the field. In previous months, he was averaging 10.5 points per game.
Dennis Schroeder averaged 20-plus points in the month of December and is on track to reach those numbers again this month.
Millsap is the man of many hats and right now he's wearing the hat of ultimate teammate. The success of others is all while Millsap is stil leading the team with his 18 points a game.
Not to mention, he ranks second on the team in rebounds, assist, steals and blocks.
Now imagine you kept Millsap on the trade block and someone, somewhere gave the Hawks that trade return they were looking for. You're losing a facilitator, a verteran and an All-Star.
Along with that, you're losing out on 18 points and nine rebounds a game. Those numbers have to be made up somewhere.
Regardless of who you get in the trade or what you get in a trade, I dont think Mike Scott or Mike Muscala can play the role Millsap plays.
If this happens, you turn to a young starting point guard to take over or an aging verteran center, who we all know has had problems with being in the spotlight.
Keeping Millsap is so important and this is why. Millsap is the what I would call "the glue keeping this team together." You don't have the success that others are having if Millsap is playing for another team.
The Hawks, in the month of Janaury, are shooting 45.7 percent from the field and 43 percent from the three-point line while averaging 106.5 points a game. This all comes with the help of Millsap.
All eyes stay on Millsap no matter where he is on the floor.
Whether he's posting up or moving around the baseline, he's causing distraction for others to get open. With the ball, he's dangerous too because he has a hot hand with his midrange jumper or he'll grind his way into the paint.
Now, I can't give all the credit to Millsap. This team has the trend of getting multiple guys in double digits nightly. Everyone is getting a chance to contribute to the game and make a difference.
Regardless of who has the ball in their hand, this team is starting to click on all cylinders. Their recent success is only a snapshot of what this team is capable of.
But honestly, those difference-makers cant play their game if Millsap is shipped off.
I like the future of this Atlanta team regardless of the offseason decision by Millsap but for now, he is the ultimate difference-maker on this team. Millsap will continue to strive for better.
He will continue to help others become better and with this growing team, I think staying put is what he and this team need most.
More from Hoops Habit
This article originally appeared on
---
---