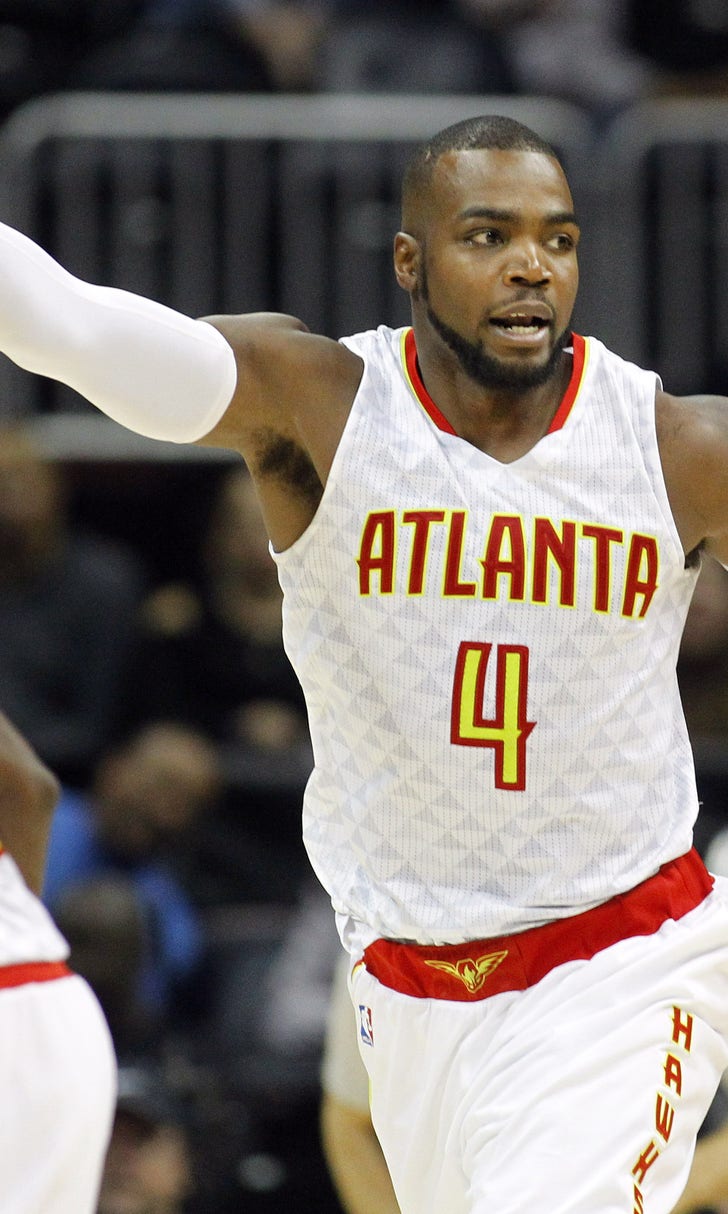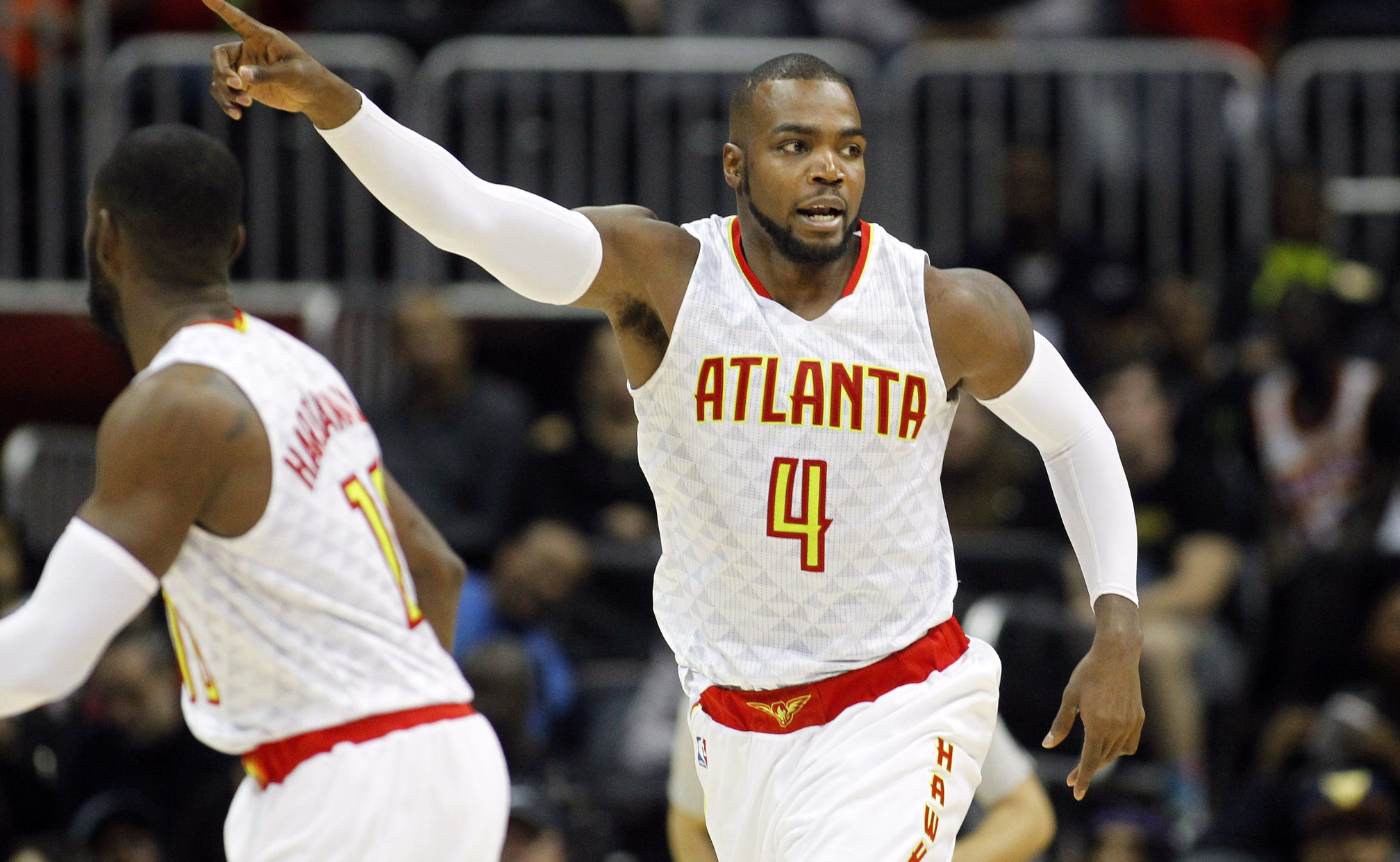 Atlanta Hawks: Paul Millsap Deserves To Be An All-Star
BY Fansided and Andrew Snyder/FanSided via Soaring Down South • June 30, 2017
The Atlanta Hawks best player should be an All-Star this season. Let's take a look at Paul Millsap's All-Star case.
Saying a player is underrated has become too common in NBA discussion. Everyone can't be underrated. In fact, most NBA analysts and writers usually properly rate players around the league. When you watch plenty of basketball, you tend to figure out who deserves praise.
That being said, I'm going to say that Atlanta Hawks power forward Paul Millsap is underrated. The media appreciates him. Coaches and players know how good he is, but I'm not sure casual fans understands everything he does on the court and how valuable he is to the Hawks.
That lack of understanding was reflected in the All-Star fan vote totals. Millsap finished 20th in fan voting, nowhere close to gathering enough votes to be considered as a starter. That doesn't mean Millsap won't be an All-Star for the fourth consecutive season.
Despite all the coverage of Dennis Schroder's breakout season and Dwight Howard's return to his hometown, Paul Millsap is still the best player on the Atlanta Hawks. When they need a bucket, he's the guy they turn to. When the game is on the line, he's the guy you want defending the rim. Millsap is everything to the Hawks.
This season, Millsap is averaging 18 points, 8.1 rebounds, and 3.8 assists per game on 44.4 percent shooting and 33.5 percent from three-point range. It's admittedly a down shooting year by his standards, but he's still been productive.
Millsap is a jack of all trades offensively. He can score, he can pass, he can rebound, and he can create his own shot. That doesn't even mention everything he does defensively.
Millsap is a huge part of Atlanta's 5th rated defense. Without his versatility they would surely crumble. Without Millsap on the court, Atlanta's offense and defense both crumble.
With Millsap on the court the Hawks allow 102.3 points per 100 possessions. When Millsap sits the Hawks allow a whopping 112.1 points per 100 possessions. On offense, the Hawks score 108.2 points per 100 possessions with Millsap on the court and just 102.6 without him. That makes for a net rating of plus 14.5. He's the straw that stirs the drink.
Atlanta is worse in terms of defensive rebounding percentage, assist rate, block rate, turnover rate, and effective field goal percentage without him on the floor. Millsap makes the Hawks better in almost every way. It's easy to see why fans were upset when his name kept popping up in trade rumors. I'll never understand why the Toronto Raptors didn't make Atlanta an offer they couldn't refuse when the Hawks first put him on the market.
I think Millsap will be named as one of the three frontcourt reserves. Coaches know just how good Millsap is. They're exactly the kind of people that will make sure his season is rewarded.
Millsap's comments to Chris Vivlamore of The Atlanta Journal-Constitution two days ago suggest that he isn't worried about individual accolades.
"I've been an all-star," Millsap said Monday morning before the Hawks hosted the Clippers. "Whatever happens, it's not about that. It's about this team and getting this team where we need to be. If myself, or somebody on this team, is rewarded great. If not, we'll get out there and kick butt."
After going through a mid-season slump, the Hawks are back on track. They're the 4th seed in the Eastern Conference with a 27-19 record. As I stated earlier, Millsap is their best player. That should matter when it comes to picking All-Star reserves. Winning should be rewarded.
Zach Lowe said it best on his recent column for ESPN.com. Millsap belongs in the game
It also comes with an unspoken, less fun cost: another deserving player misses out. This is a zero-sum game. And Millsap, even in a down shooting year, belongs. He is the best all-around player on a 26-19 team. The Hawks collapse when he rests.
This team looked lifeless before Christmas, and with Millsap leading the charge, they're now contending for a top three seed in the Eastern Conference. They're just one game back of the 2nd seed. That seemed impossible during their December swoon. Millsap performing the way he has on a contending team is more valuable than a player collecting empty stats on a bottom feeder.
Next summer brings uncertainty for Millsap and the Atlanta Hawks. He will almost certainly become a free agent, and someone will offer him a max contract. Whether or not that someone is the Atlanta Hawks remains to be seen.
For now, it looks like the trade rumors are in the rear-view mirror. Millsap and the Hawks are looking to climb up the Eastern Conference standings and shock the NBA come playoff time. Hopefully this journey also includes a trip to New Orleans in the middle of February.
He certainly deserves it.
More from Soaring Down South
This article originally appeared on
---
---