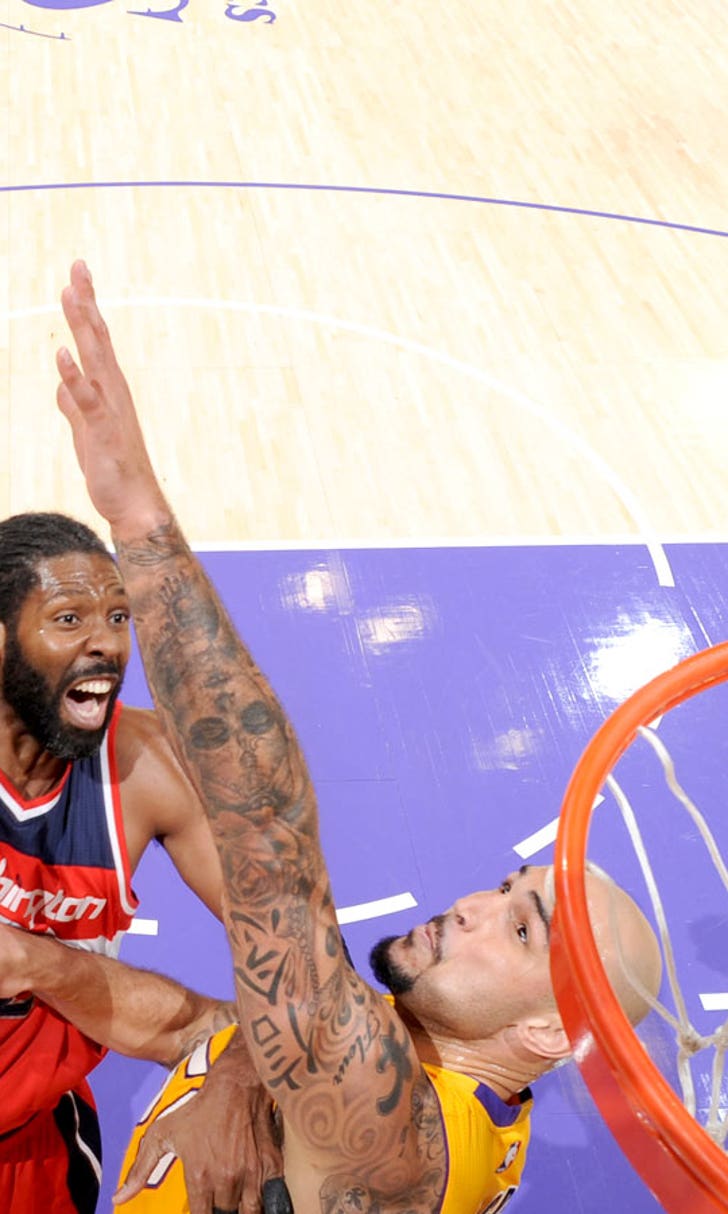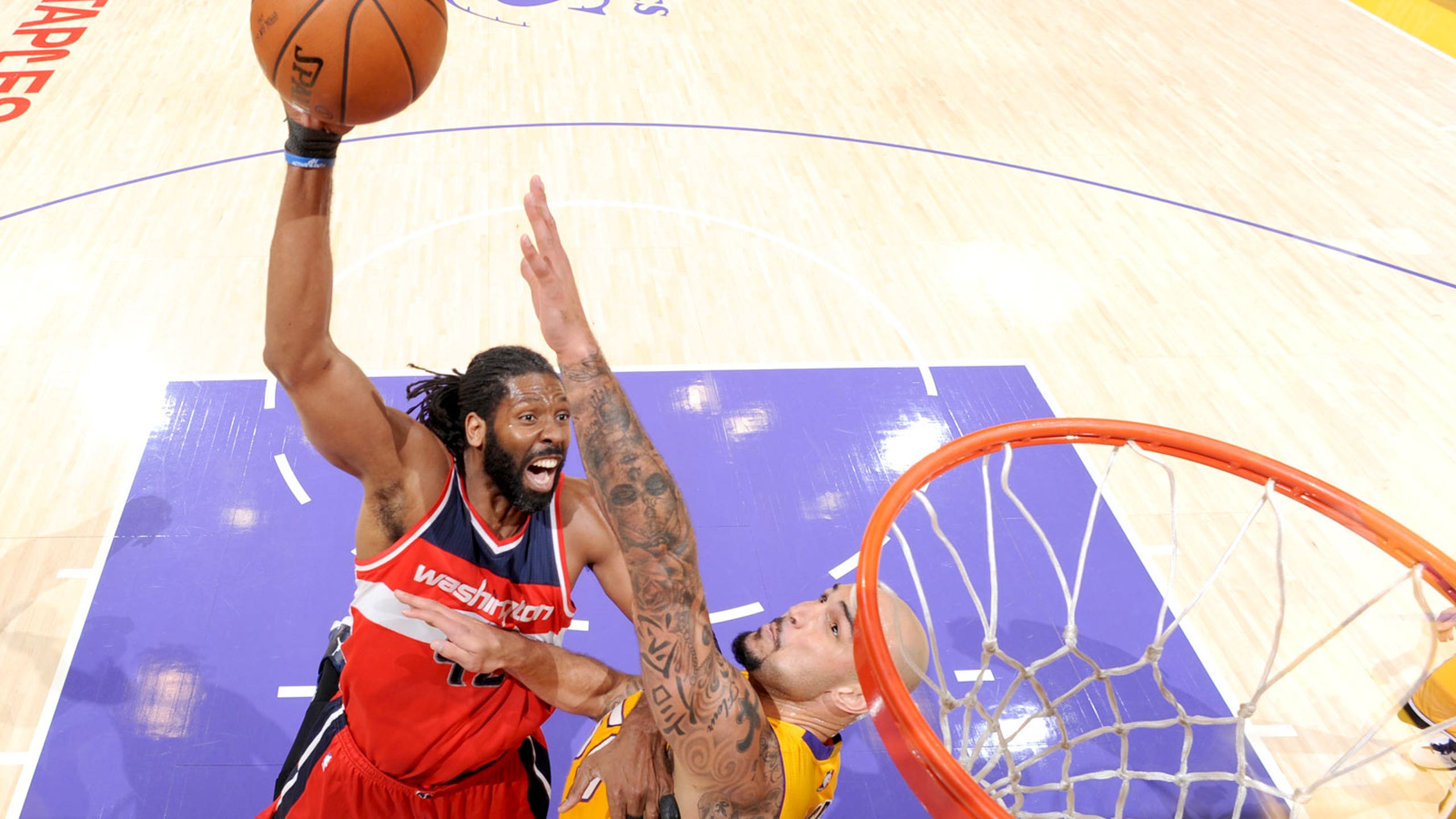 Are the Wizards better off without Nene?
BY foxsports • October 14, 2015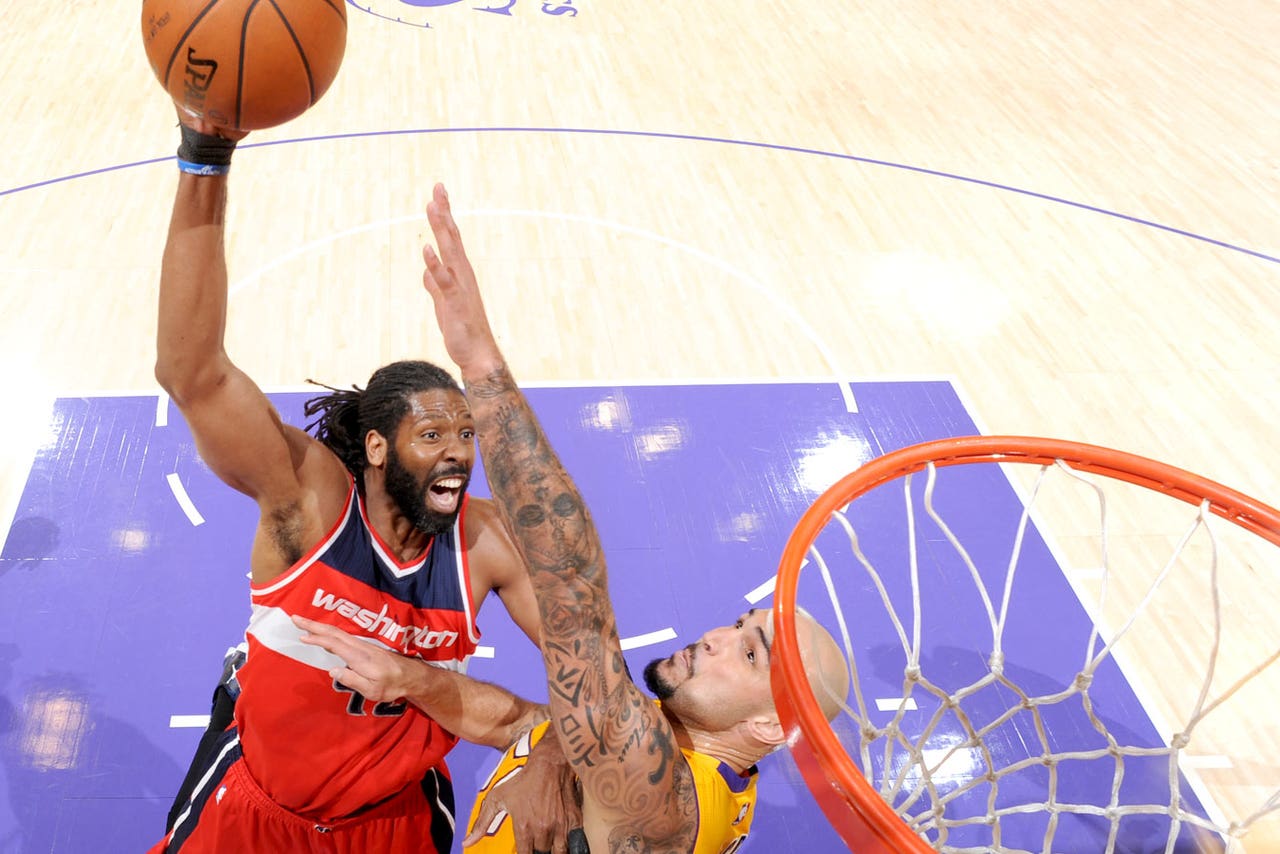 There's a strong chance Nene opens the 2015-16 on the bench, a backup center for Marcin Gortat instead of a starting power forward banging bodies by his side.
That's for the better. Nene's replacement, Kris Humphries, is a superior fit for Washington's desired style of play. They want to run and shoot threes, and Humphries is both faster and a better three-point shooter.
But is Nene even worth backup minutes? Here's a look by The Washington Post:
Surround Nene with three-point shooters and he's fine. Once Alan Anderson and Jared Dudley return from injury, those two (plus Gary Neal) will perfectly compliment Nene's skill-set without compromising how the Wizards want to score. 
He's nowhere near as effective as he used to be, but Nene is still a quality NBA player.
The starting five with Humphries did grab a higher percentage of total rebounds (16.2 vs. 13.5 percent) but as we just saw that could dwindle with more missed three-point attempts. It's great the Wizards are becoming a modern basketball team this season, but it remains to be seen just how much of a fit Nene will be in the new era, especially if he is expected to be the focal point for the team's second unit.
---
---