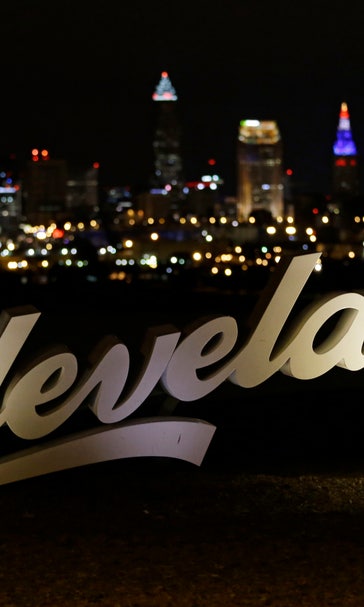 AP source: Cleveland to host 2022 NBA All-Star Game
October 30, 2018
CLEVELAND (AP) — Cleveland said goodbye to its biggest NBA All-Star this summer. In four years, the city will host all of them.
The Cavaliers have been selected to hold the 2022 All-Star Game at Quicken Loans Arena, a person familiar with the decision told The Associated Press on Tuesday. An announcement is expected later this week, said the person who spoke on condition of anonymity because the league has not yet made Cleveland's selection official.
Crain's Cleveland Business was first to report the midseason event will be in Cleveland.
The Cavs are rebuilding this season after LeBron James, who led them to a title in 2016, left as a free agent and signed with the Los Angeles Lakers. James is under contract through 2021, and hasn't ruled out the possibility of another return to his home state.
The All-Star Game in Cleveland could give him something else to consider.
The Cavs had submitted bids to the league to host earlier All-Star Games, but a massive renovation at their downtown arena made that impossible. Construction, which began this year, is on schedule and should be completed by the end of next summer.
Cleveland last hosted the event in 1997 in the same building, which was called Gund Arena at the time, when the league honored its Top 50 players.
The All-Star Game can provide an economic boost to hosting cities. This season's game is in Charlotte, followed by Chicago and Indianapolis.
---
---