National Basketball Association
National Basketball Association
AP Interview: Thibodeau on hoops, hope and balance in life
Updated
Mar. 4, 2020 7:56 p.m. ET

MINNEAPOLIS (AP) The alarm rings at 4:30 a.m., but only for a split-second. Tom Thibodeau has been wide awake for the last eight minutes, waiting for the buzzer to go off.
He unplugs himself from the matrix, where he has spent the last four hours downloading video of Rick Carlisle's push offense, all 722 of Russell Westbrook's pick-and-rolls last season and diagrams of Gregg Popovich's plays after a timeout straight into his brain.
Or so goes the caricature of the NBA's ultimate grinder, a reputation that has morphed from reality to apocryphal over Thibodeau's three decades in the league. The snarling, growling, basketball savant so consumed by the game there seems to be little room for anything else in his life.
''I think that's sort of the way it is today,'' Thibodeau said with a hearty laugh. ''You get put in some type of box. I'm like everybody else. There are a lot of other things that I enjoy doing also.''
Thibodeau insists he's more than the basketball junkie that people cast him to be. In addition to visiting teams during his sabbatical last year, he also saw his family over the holidays for the first time in recent memory, took trips to Napa and St. Thomas and watched the occasional movie. He loves U2 and Bruce Springsteen and relishes a great meal with good company.
But now that the season is here, it's time to work.
The Timberwolves brought him back to Minnesota - the place his NBA coaching career began 27 years ago - with the hope he can galvanize a promising young roster and end an interminable 12-year playoff drought. He arrived in Minneapolis in 1989 as a mullet-wearing, 31-year-old making the jump from Harvard. He returns as a 58-year-old coaching veteran, empowered by owner Glen Taylor as coach and president of basketball operations.
''I'm never going to apologize for working hard,'' Thibodeau said. ''I just don't believe in that. I believe that when you make a commitment to do something, put everything you have into it every single day and then you let the chips fall where they may. It's worked well for me.''
His ability to balance the patience it takes to construct the long-term vision he has for the organization with the win-at-all-costs mentality that made him a success with the Chicago Bulls will be crucial to the downtrodden franchise's ability to pull out of the abyss.
''In some ways this is similar to when I took over in Chicago, when Derrick (Rose) was 22 and Joakim (Noah) was 25,'' he said. ''But how you pace the team, I think that's one of the biggest challenges for a head coach.''
That Bulls team went 62-20 - a 21-game improvement over the previous season - and lost in the Eastern Conference finals. In Minnesota, he takes over a team that won just 29 games, but boasts a treasure trove of young talent including Karl-Anthony Towns, Andrew Wiggins and Zach LaVine.
''I think he's going to be great for the city, great for these young guys,'' said Memphis Grizzlies coach David Fizdale, who along with Thibodeau is among the 10 new coaches in the league this season. ''He's going to make them into a serious threat in the West.''
In his first month coaching this team, there have been signs of the old and new Thibodeau. His practices are long and intense, but he has granted several days off for rest and even gave the entire starting lineup the night off on the second night of a back-to-back last weekend.
He is hilariously profane while storming up and down the sideline, but also laughs uncontrollably and cracks jokes while presiding as judge and jury over a competitive shooting drill in practice.
''He's tough. But at the end of the day, this is our job. This is our profession,'' said guard John Lucas III, who played for Thibodeau in Chicago. ''This is what we do. All he asks of you is give him 100 percent. Take no possessions off. Help each other. Leave nobody on an island. Have your teammate's back. And that's the culture we're trying to build here.''
It's an all-business culture cultivated by Thibodeau and GM Scott Layden. The demands made of players here in the past - meeting with corporate sponsors or season ticket holders to try to spur interest in the team - have been significantly reduced to allow them to focus on basketball.
Hotels on the road have been upgraded and trips home in between spaced-out road games have been eliminated to give the team more bonding time.
And after a messy exit from Chicago plagued by mistrust between the coaching staff and front office, Thibodeau has established a unified management front in Minnesota. During big news conferences, he and Layden sit side by side. And Thibodeau has followed the lead of several other head coaches around the league by not permitting his assistants to do interviews with the media, an effort to make sure there is one message being delivered.
It's all part of his mission to build a championship foundation in an organization that has advanced out of the first round of the playoffs one time in its 28-year history.
''I love the game so it's not work to me,'' he said. ''I enjoy being part of a group and the camaraderie of being with a team. And I love the competition.''
---
Follow Jon Krawczynski on Twitter: http://twitter.com/APKrawczynski
---
---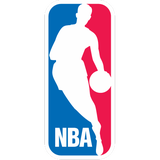 Get more from National Basketball Association
Follow your favorites to get information about games, news and more
---