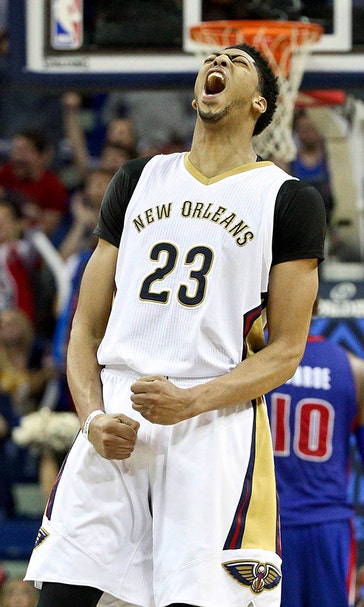 Anthony Davis, DeMarcus Cousins headline NBA's All-Non-Playoff team
BY foxsports • March 27, 2015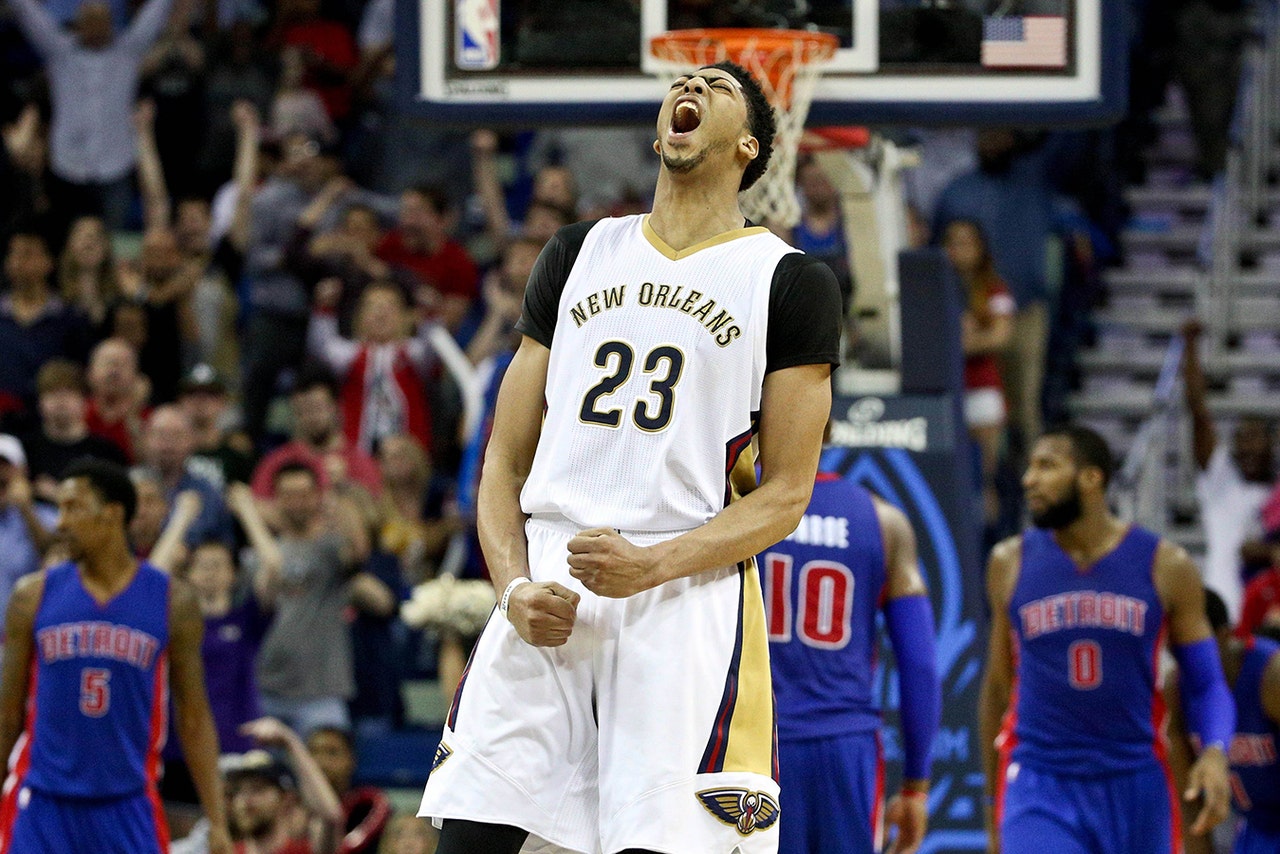 You've heard of the All-NBA, All-Defense and All-Rookie teams, but we're here to introduce a new addition to the list: the All-Non-Playoff team. The team is comprised of the most entertaining players who will unfortunately miss out on this year's playoffs.
Here is the All-Non-Playoff first team (based on standings as of March 27):
GUARDS
Elfrid Payton — Orlando Magic
8.8 PPG, 4.2 RPG, 6.2 RPG, 1.6 SPG
Andrew Wiggins will likely win Rookie of the Year by a landslide, but Payton is among the most exciting rookies in this year's class. He can't shoot worth a lick, but that really doesn't matter. He has a flair for the dramatic when it comes to his passing, he's shifty with the ball and let's not forget about his wonderful hair, which may just be the best in the NBA.
Gerald Green — Phoenix Suns
11.4 PPG, 2.5 RPG, 1.3 APG
Green's been riding the pine a lot lately for the Suns, but few players are as capable of blowing up for 20 points in an instant. Simply put, Green is the embodiment of fun. Sure, he'll make dumb decisions sometimes, and while that can be infuriating, it can be equally entertaining. Let's also not forget that Green, at 29 years of age, is still one of the most explosive athletes in the league. He's one of those rare players that seems more comfortable in the air than on the ground, uncorking spectacular dunks as if it's no effort at all. 
FORWARDS
Gordon Hayward — Utah Jazz
19.6 PPG, 4.9 RPG, 4.2 APG, 1.4 SPG, .452 FG%
While the Jazz have been hot since the All-Star break, Hayward's been terrific all year. He rewarded the Jazz's faith in him by having an All-Star worthy season. He's a true jack-of-all-trades, capable of handling the ball, driving, shooting, passing and defending. Hayward may also be one of the most underrated athletes in the league. He's mastered the art of the chase-down block, and, when he gets the chance, can unload nasty dunks on unsuspecting defenders. 
Anthony Davis — New Orleans Pelicans
24.6 PPG, 10.5 RPG, 2.9 BPG, 1.5 SPG, .545 FG%
(Note: Though the Pelicans are technically not eliminated from the playoffs yet, they are three games behind the Thunder with just 10 games remaining and will most likely miss the postseason.)
Davis was arguably the early-season MVP, and though that buzz has faded, he's nonetheless solidified himself as one of the best players in the league (and can still get better). His impossible wingspan allows him to block shots and finish dunks no other player would even dream of attempting. Unfortunately, with the Thunder in the playoffs, the NBA audience will be deprived of the Unibrow'd wonder, the very definition of a spectacle.
DeMarcus Cousins — Sacramento Kings
23.8 PPG, 12.3 RPG, 3.3 APG, 1.6 BPG, 1.5 SPG
Early in the season, it looked like we'd finally get Playoff Boogie. Then the Kings spiraled into misery, leaving Cousins out of the postseason yet again. It's a shame, too, because Cousins can fill up the stat sheet like few other bigs. He's a monster on the glass and a matchup nightmare on offense. His advanced ball-handling allows him to drive past slower defenders, but he can just as easily bully you in the post. Let's also not forget about his passing ability, which is elite for someone his size. 
SIXTH MAN
Rudy Gobert — Utah Jazz
7.7 PPG, 9.0 RPG, 2.3 BPG, .607 FG%
The Stifle Tower had a coming out party this season, emerging as one of the premiere frontcourt defenders in the league. Though he looks lanky and stiff, Gobert is surprisingly agile and nimble, which, when combined with his massive reach, makes him a terror for offenses. He's the rare player whose mere presence simply alters shots, deterring some ball-handlers from even going into the lane. On offense, he's broken out of his shell a little bit. No longer stoic and expressionless, he now has a little fun out there. He even has a signature salute after every dunk! 
Just missed the cut: Ricky Rubio, Michael Kidd-Gilchrist, Al Jefferson
Those are our picks -- agree or disagree? Let us know in the comments below!
---
---