National Basketball Association
National Basketball Association
Answering your NBA questions: Lakers need Odom
Published
Jul. 21, 2009 2:32 a.m. ET

How important is it for the Lakers to re-sign Lamar Odom? Does Ron Artest make Odom somewhat expendable? Or will it be impossible to replace him? — JJ, Los Angeles, CA


downlevel descriptionThis video requires the Adobe Flash Player. Download a free version of the player.



The Lakers' hopes of repeating depends on their re-signing Odom. He provides the kind of versatility that no other player in the league can match: He can carry the ball safely across the time line, score from the low post and beyond the arc, move effectively without the ball, attack the basket with speed dribbles and tricky finishes, rebound at both ends, run like a guard, play hard, scrabbling defense, make alert passes and create matchup nightmares for opponents. Plus, he's the designated scorer for the second unit as well as being the backup big. And he's left-handed, which is a huge advantage.

Artest is a better defender with a generally more powerful all-around game. Unlike Odom, however, he can't defend centers, act as an emergency point guard, or fully participate in a running game.

While Artest is a terrific pickup, he's incapable of replacing both Trevor Ariza and Odom.

When I spoke to Odom last March in New Jersey, this is what he said: "I've matured so much here in L.A., and I owe it all to Phil Jackson. There's no other coach I'd rather play for."

It sounds like Odom is taking the current negotiations with L.A. much too personally. Business is business, and nobody in the Lakers organization has anything but respect and even fondness for the extremely likeable Odom.

With the money agreed upon, the only sticking point in the ongoing bargaining process is the length of the contract. However, giving or taking an extra year doesn't seem worth Odom's changing addresses, playing for another coach, and possibly/probably reverting to some of his past immaturities.

And given the mutual desire to come up with a satisfactory deal, the Lakers taking the offer off the table should be seen as nothing more serious than a negotiating ploy.

Maybe if Mitch Kupchak would give Odom a hug the deal would get done.

In a recent article you called Magic Johnson "clearly the best point guard ever." But some time ago, in your all-time positional rankings, you had Oscar Robertson as the best point guard ever. So which is it? — Matt, Madison, WI

A good question, and one that reflects my own mixed feelings.

Oscar had more and better offensive moves and was most effective when operating in a half-court game. Plus, both his shot and his defense were far superior to Magic's.




On the flip side, Magic was the best ever on the run, which was the primary game plan for the Showtime Lakers. Plus, Magic had a more dominant career in terms of championships.

It's also true that Magic teamed up with better players than did Robertson, which meant that Oscar dominated the ball and took nearly 8,000 more shots over the course of their comparative careers.

A fascinating aside here is that it was only when they each played with Kareem Abdul-Jabbar that both Oscar (1971 with Milwaukee) and Magic (1980, 1982, 1985, 1987-88 with the Lakers) were able to win championships.

In any case, I'm still undecided. But if a gun was put to my head, I'd pick Magic only because Oscar had more scoring than playmaking responsibilities and spent more time engaged in baseline isolations — where his favorite move was to keep faking and then react only when the tension caused his defender to either jump or slump.

But, then again ...

Is it possible that the Lakers would consider trading Andrew Bynum? I know that 7-footers with skills are rare, but it's obvious that the Lakers' best lineup is Gasol at center and Odom at power forward. I just think that $14 million is a lot to pay a player who is never on the court during the last five minutes of a game. — Vern Butchio, Coburg, OR

Fourteen million is a lot to pay anybody for anything.

However, Bynum is still a few months shy of his 22nd birthday. And it used to be axiomatic that, even after they'd played four years in college, the bigger bigs needed three seasons in the NBA to accurately evaluate how their pro careers would develop.

During Bynum's four seasons in L.A., he's averaged 21.5 minutes in 213 games. Let's say that his experience thus far is (very) roughly equal to four college seasons and one NBA season. That means he still has two years on the clock before his status as a professional hooper can be accurately determined.








Meanwhile, the young man is an extraordinary athlete with adhesive hands and way above-average speed and quickness. Injuries have interrupted his education, and his lingering adolescent mindset has been another impediment.

I don't think there's any doubt that the Lakers were wise to make an expensive and long-term commitment to Bynum's future. Unless they could get somebody like Dwight Howard in exchange, trading Bynum would be foolish.

Where do you rank Maurice Stokes in the pantheon of NBA greats? Did you ever see him play? I'm 74 and a lifetime NBA fan. — Andy Goldman, Rochester, NY

Yes, I saw Stokes play several times, wearing the striped shorts that the Rochester Royals had back then.

Stokes was a 6-foot-7, 240-pound powerhouse who played from 1955-58 before a brain disease terminated his career and ultimately hastened his death (1970). He could handle, pass (5.3 assists per game lifetime) and rebound (17.3), and given the lower scores characteristic of that era, he could also put points on the board (16.4) on powerhouse drives and midrange jumpers. Among his contemporaries, his lifetime shooting percentage of 35.1 percent was also slightly above average. Even though he was still in the process of learning the pro game, Stokes was a three-time All-Star back when the participants were chosen by the league's coaches.

More than his numbers, Stokes' exuberant presence dominated ball games. He played with a joyful intensity that was contagious and that raised the level of play of both his teammates and his opponents.

Stokes would certainly be among the top 20 power forwards in NBA history.

A modern equivalent would be Charles Barkley — with Stokes being more consistent on defense, showing more game-to-game intensity, but with a more limited offensive repertoire.

If Stokes had stayed healthy and continued to develop, I'd much rather have Stokes on my team than Barkley in his prime.

You rated Blake Griffin's NBA potential as average to slightly above average. But most of the pro scouts rated him as he best player in the draft and a future star. So, are you more astute than all the others, or what do you see that they do not? — Ken Driscoll, Cedar Rapids, IA

Being the best player in the draft is a relative judgment and says more about the other draftees than it does about Griffin.


---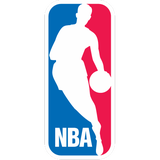 Get more from National Basketball Association
Follow your favorites to get information about games, news and more
---