National Basketball Association
National Basketball Association
Another slow start dooms Thunder in Game 2 loss
Published
Jun. 15, 2012 6:16 a.m. ET

The Oklahoma City Thunder finally faced a deficit even Kevin Durant couldn't rescue them from.
Another slow start put Oklahoma City down 16 almost immediately, and even Durant's 16-point fourth quarter wasn't enough to rally the Thunder back in a 100-96 loss to the Miami Heat in Game 2 of the NBA Finals on Thursday night.
In a postseason filled with thrilling comebacks, Oklahoma City lost its grip on home-court advantage by losing at home for the first time this postseason.
''We can't get down that much, especially at home,'' said Durant, who finished with 32 points. ''We've got to correct it.
''We've got to just stay positive. That's the whole deal and we've got to come ready Game 3.''
The next three games will be played in Miami, with Game 3 on Sunday night.
The Heat charged out to an 18-2 lead as Oklahoma City missed 12 of its first 13 shots, and the Thunder never were able to take the lead.
''We took too many bad shots. That's the bottom line,'' coach Scott Brooks said. ''We got down and then we were playing aggressive and then we had to play with desperation. We just can't get down 17. I told the guys, `We're a much better team than to be down 17.'
''We have to come out with some toughness. We've got to come out with force and energy and all of us have to be on the same page of just fighting every possession.''
While the Heat were building their big lead, Brooks was caught on television telling his players they weren't playing as hard as Miami. It was the second time in as many games that Oklahoma City's first-half effort came into question.
Durant suggested after Game 1 that the poor play as the Thunder fell behind by 13 in that game had to do with jitters from their first appearances in the finals. Both he and Westbrook pledged that it wouldn't be a problem in Game 2 but it was.
''We didn't come out with the defensive toughness, the disposition that we needed to play with,'' Brooks said. ''We have to do that first and then if it doesn't work, then we'll think about doing other things.
''But right now, we have to play better from the very start.''
Oklahoma City has dug itself double-digit deficits in the first quarter of each of its last three games. It was an 18-point hole in Game 6 of the Western Conference finals against the San Antonio Spurs and 11 in Game 1 against the Heat.
It got as bad as 25-8 in Game 2, and this time the comeback formula didn't work.
''We came up short but it wasn't short because of the effort. It was just short because we got down 17,'' Brooks said.
''It's tough to come back. They're the best team in the East. We're the best team in the West. It's just tough to come back from 17.''
Led by Durant, the Thunder nearly were able to wipe out that whole deficit and - perhaps even more impressively - a seven-point hole after Chris Bosh's two-handed jam made it 98-91 with 53.8 seconds left.
Durant got a quick layup and then hit a 3-pointer after Thabo Sefolosha picked off an outlet pass from Dwyane Wade. LeBron James then missed a 3-pointer from the top of the key with 15 seconds left to give Oklahoma City a chance to go for the tie or the win.
After a timeout, Durant went for a quick 7-footer along the baseline with 10 seconds left that wouldn't fall against James' defense.
''I tried to keep my team in it, they believed in me and we had a chance,'' said Durant, who had scored 17 in the fourth quarter of Game 1 to lead Oklahoma City to a 105-94 victory.
''We had a chance, man. It's tough. It's tough to lose that one.''
It wasn't the play Brooks drew up in the timeout, but he was still happy with Durant's aggressive play.
''The last minute, I won't even look at that. I'll focus on the first 6 to 8 minutes of the game. That's more important than the last minute or the last play of the game,'' Brooks said.
''You know what? He missed the shot.''
Westbrook, who is dealing with a sore left thumb that had to be wrapped during the team's morning shootaround, missed his first six shots during Oklahoma City's opening struggles.
His only consistent scoring early on came when he got to the free-throw line, and he even uncharacteristically missed twice in six first-half attempts there.
''I just thought I was playing my game and got easy shots that I usually make and layups,'' said Westbrook, who missed 16 of 26 shots and scored 27 points. ''Just playing my game. Unfortunately the shots weren't falling.''
Brooks wasn't as concerned with the offensive struggles as what was happening at the other end.
''We missed some shots but we gave them too many easy shots,'' Brooks said. ''When you miss shots, that's part of the game. But you can't go back on the other end and give them easy shots.''
---
---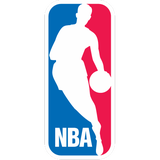 Get more from National Basketball Association
Follow your favorites to get information about games, news and more
---