Andrea Bargnani: losing 'leaves me with a sense of sadness that in the early years wasn't there'
BY foxsports • September 4, 2015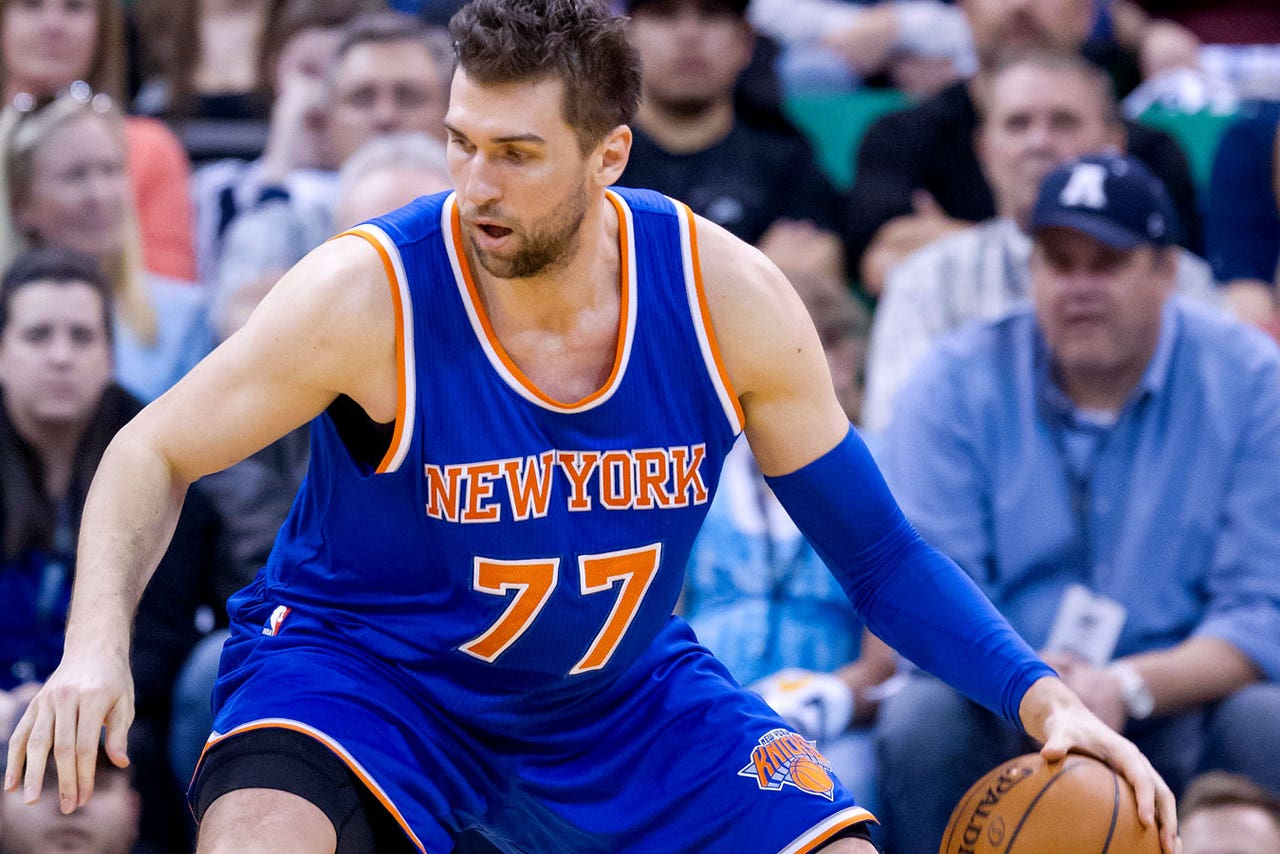 Andrea Bargnani has earned a reputation of being somewhat of a locker room mope throughout the early part of his career. That's part of what he's received so much backlash both in Toronto and New York, after underperforming a major contract the Raptors gave him four years back.
Now, though, Bargs is just a minimum player, after signing the cheapest deal possible with the Nets over the summer. It appears his ego and priorities may have changed with that financial and reputation-directed shift.
Here's more from NetsDaily:
Bargnani spent most of his time with the Knicks injured and watched his play deteriorate with those physical ailments. He turned into one of the more maligned players in the NBA, mostly because the Knicks were paying him $11 million, which is obviously a value he wasn't worth. 
Now though, he's come on the cheap. He hasn't been a helpful player the last few years, but shot the three pretty well in limited time last season, and if he can regain that skill, the Nets may be able to find a place for him as a stretch 4, even if it's just for 15 minutes a night. And if Bargs really wants to win, if he really wants to find a way to help, maybe he'll be more open to accepting a smaller but more fitting role.
(h/t NetsDaily)
In an interview with RAI, the big Italian broadcaster, Andrea Bargnani spoke Thursday about how his Italian national teammates are "frustrated" and "motivated" to do well in Eurobasket which begins Saturday. It's "necessary" to win, Bargnani said.

He also spoke about how over his career, his attitude toward winning has changed, that now, after 10 years in the NBA, he's no longer satisfied with individual achievement. Indeed, his lack of team play has been a source of criticism over the years.

"I strive always to improve and try to move forward, despite the injuries, stops and overwhelming adversity," he told RAI, according to a translation. "Winning I feel it inside as a need. When I arrived in the NBA, I thought a lot more about me, as an individual, scoring 20 points.

"This thought has gone away slowly. I always try to continue improving. However, playing well and losing the game leaves me with a sense of sadness that in the early years wasn't there."
---
---