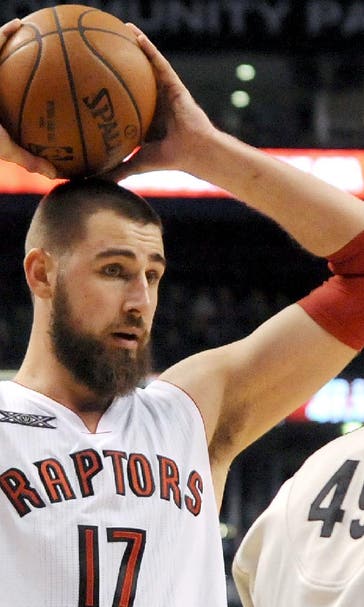 An Atlantic divison showdown looms early: Previewing Raptors-Celtics
October 29, 2015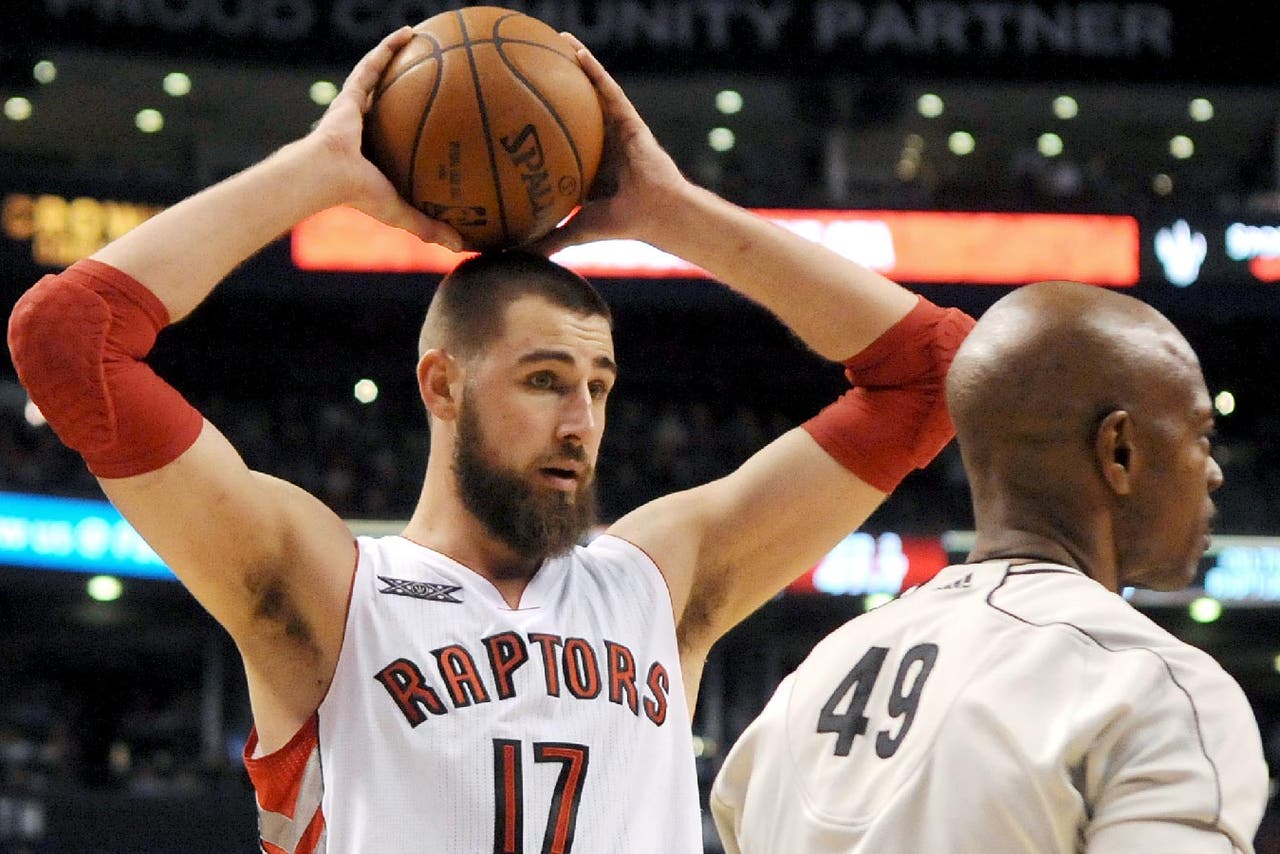 The Boston Celtics probably pose the biggest threat to unseat the two-time defending Atlantic Division champion Toronto Raptors in 2015-16.
They get an early opportunity to make a statement when they host the Raptors on Friday night in the second game for each team.
Boston showed off the deep roster general manager Danny Ainge has built in Wednesday's opener. Isaiah Thomas had 27 points and seven assists to lead a Celtics bench that outscored Philadelphia's reserves 67-15 in a 112-95 home victory.
"Everybody wants to start. Everybody wants to be a star. Everybody wants to be the All-Star. Everybody wants to win a championship," Ainge said.
Amir Johnson, signed to a two-year, $24 million contract in July after spending his previous six seasons with the Raptors, added 15 points and seven rebounds. Jared Sullinger, who started 49 games last season, scored 12 and also grabbed seven boards.
"Well our bench has to be a great source of energy, scoring for us and everything else for us," coach Brad Stevens said.
Thomas shot 10 of 19, Johnson was 6 of 11 and Sullinger 6 of 8, which altogether helped make up for the starting five's 13-for-33 effort.
"That's my job. I've got a job to do. I have confidence in myself and my teammates do, too," said Thomas, who was acquired from Phoenix at last season's trade deadline.
The win improved Boston to 25-12 since Feb. 3, tying for the second-most victories in the NBA in that stretch. Defending champion Golden State leads the way with 31.
Two of those 25 wins have come against Toronto, but they were by a combined three points in April. The Raptors got things going Wednesday with a 106-99 win over visiting Indiana, relying mostly on their starters.
DeMar DeRozan had 25 points, Kyle Lowry scored 23, Jonas Valanciunas had 21 points and 15 rebounds and DeMarre Carroll scored 14 with eight boards, four assists and two steals in his Raptors debut.
"That's exactly why he's here," DeRozan said of Carroll, who came over from Atlanta on a four-year deal worth $60 million. "He brings that toughness and that defensive mindset with the things he's able to do offensively."
Toronto scored 37 points in the first half before holding a 69-54 advantage the rest of the way.
"I will admit that we were nervous to start the game," Lowry said. "Not knowing who we are and how we were going to play together. We settled down and started taking the shots that were there."
Toronto won the first two meetings last season before dropping those two April matchups. DeRozan averaged 30.5 points in two of those games, while Lowry scored 23.3 in three.
Kelly Olynyk played in all four meetings for Boston and averaged 15.0 points. He'll be making his season debut after sitting out Wednesday while serving a one-game suspension for his role in Cleveland forward Kevin Love's left shoulder injury in the first round of last season's playoffs.
Boston has won 21 of the last 25 meetings at home.
---
---