Chicago Bulls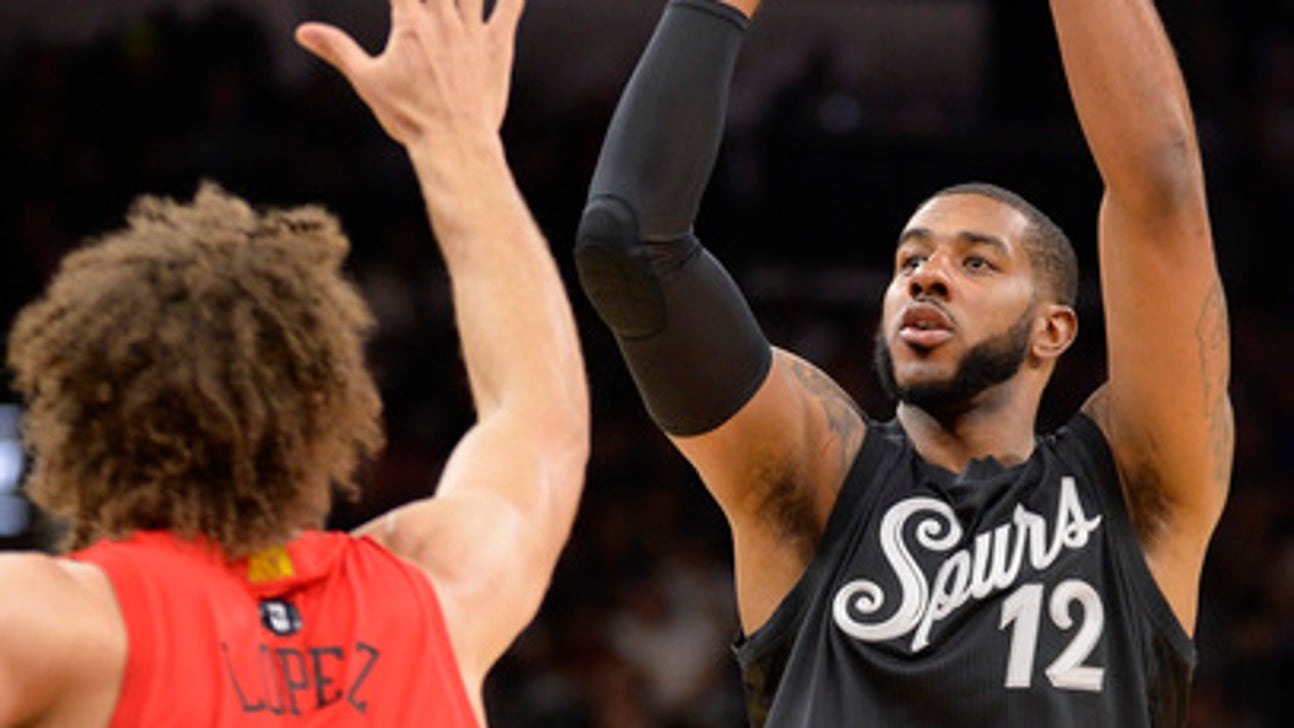 Chicago Bulls
Aldridge's season-high 33 help Spurs hold off Bulls (Dec 25, 2016)
Updated
Mar. 4, 2020 8:47 p.m. ET

SAN ANTONIO (AP) The Spurs demand selfless play from the entire roster - except LaMarcus Aldridge.
In fact, San Antonio likes it when the 6-foot-11 forward gets a little aggressive, and his performance Sunday showed why.
Aldridge had a season-high 33 points and the Spurs held on to beat the Chicago Bulls 119-100 after nearly blowing a hot start.
''When a player goes off like LaMarcus did today, it opens things up,'' Spurs center Pau Gasol said. ''It definitely creates an impact right away on the game.''
Chicago rallied from a 20-point deficit to lead by three points midway through the third quarter but could not sustain the push, taking its third straight loss.
Aldridge had his second-highest scoring output since joining the Spurs prior to last season. He made his first nine attempts while scoring 20 points in the opening period, his most in any quarter with the Spurs.
Aldridge has struggled at times to manage his aggression with coach Gregg Popovich's ''good-to-great'' shot philosophy, but he found a balance against the Bulls.
''Pop is very picky on what is a good shot at times,'' Aldridge said. ''Of course, I have a little leeway, but it's tough for me because I always feel like I'm open even when a guy's guarding me. I'm trying not to be myself as much to take those tough shots. Try to mix in some good-to-great shots. I'm getting better at it.''
Aldridge's hot hand helped the Spurs shoot 82 percent in taking a 36-25 lead after the first quarter. San Antonio doubled its lackluster 17-point opening quarter in its first meeting with Chicago on Dec. 8.
''They hit their shots,'' Chicago guard Dwyane Wade said. ''We came out with a game plan. The same game plan we had the first time we played them in Chicago. They didn't make those shots, they made them tonight.''
Aldridge made his first 11 attempts, finishing 15 for 20 from the field.
''He's aggressive every night,'' said Kawhi Leonard, who finished with 25 points, 10 rebounds and four assists. ''He's doing his job.''
With Aldridge rolling, Leonard hit consecutive 3-pointers for a 14-3 lead. Aldridge and Leonard combined for 41 points in the opening period, but the Bulls kept pace with a balanced scoring effort fueled by their bench.
Jimmy Butler's 3-pointer gave Chicago its first lead at 70-67 with 5 minutes remaining in the third.
San Antonio regained its double-digit edge at 95-82 on consecutive 3-pointers by Danny Green with Wade shaking his head after running over late to defend.
Wade led the Bulls with 24 points, including 10 in the final quarter. Butler added 19 points, and every Chicago starter but Rondo scored in double figures. Rondo was held to six points and two assists in 30 minutes.
TIP-INS
Bulls: Wade is the NBA's active leader in scoring (301 points) and games played (12) on Christmas Day. ... Bulls coach Fred Hoiberg said he expects Wade to play in the second game of a back-to-back. ... G Michael Carter-Williams (sprained left wrist) missed his 26th consecutive game after straining his left wrist on Oct. 31 against Brooklyn.
Spurs: San Antonio shot 82.4 in the opening quarter, its best field goal percentage in a quarter since shooting 84.6 percent against the New York Knicks in the third quarter Dec. 10, 2014. ... Aldridge's career high for points in a quarter is 21, which he had in the opening period against Chicago on Dec. 12, 2014. ... San Antonio's bench has outscored its opponents in 20 of 30 games.
UP NEXT
Bulls: Host Indiana Pacers on Monday night.
Spurs: Host Phoenix on Wednesday night.
---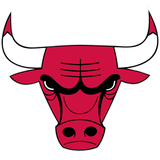 Get more from Chicago Bulls
Follow your favorites to get information about games, news and more
---