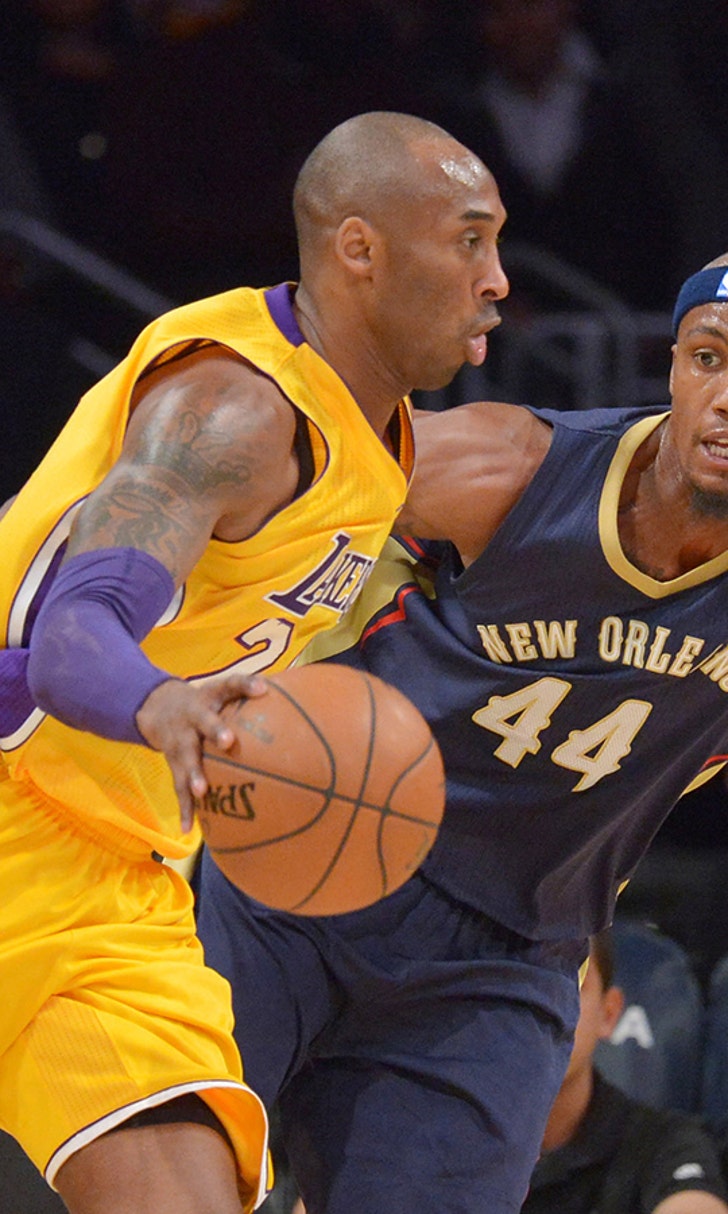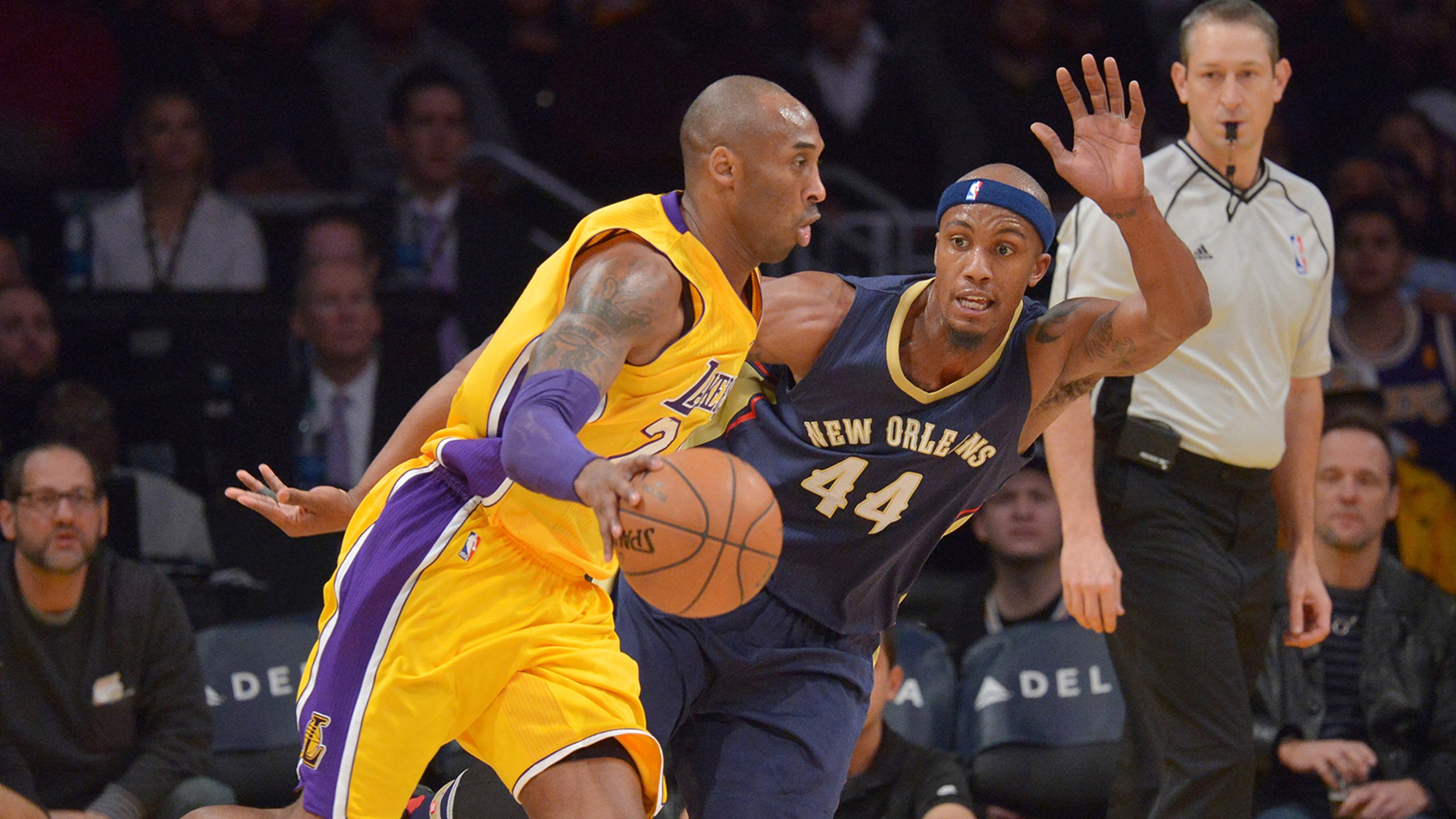 After Kobe tore rotator cuff a year ago he said, 'I have my left hand'
BY foxsports • February 5, 2016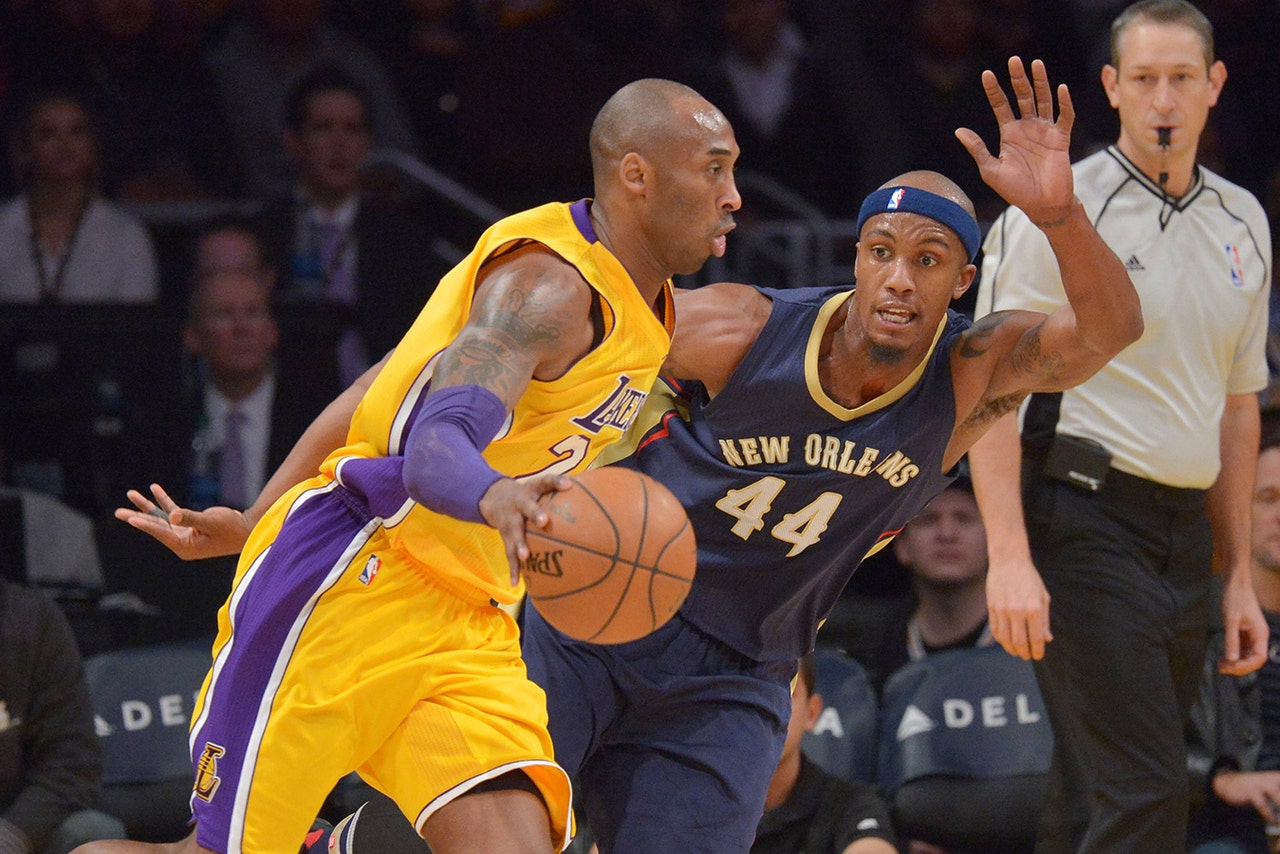 With Kobe Bryant, every story over his 20-year career is like Paul Bunyan. Only his are true. On Thursday night at New Orleans, Bryant said he "exorcized my demons a little bit" with a throwback 27-point, 12-rebound game to get the Los Angeles Lakers consecutive wins for just the second time this season.
He hit three big 3-point shot in the final half of the fourth quarter in the 99-96 win. The exorcizing demons part had to do with the Lakers' visit to New Orleans just more than one year ago on Jan. 21, 2015. Back at the scene of the injury, Bryant and coach Byron Scott recalled the day Bryant tore his rotator cuff and wanted to stay in the game and play left-handed. Bryant drove in for a dunk and soon after grabbed his right shoulder, but he didn't believe it was serious. Although he was in pain, he kept playing, even knocking down this left-handed turnaround jumper.
After all, just moments later, coach Byron Scott recalled Bryant telling him, via the Los Angeles Daily News:
But once Scott reported the injury to longtime Lakers trainer Gary Vitti, Vitti quickly ordered Scott to get Bryant out of the game. It was the last game Bryant played in his 19th season.
After it was determined that he tore the rotator cuff in his right shoulder, the realization that his season was over after 35 games, just one season after playing six games on the heels of the devastating Achilles injury in the final month of the 2012-13 season.
---
---