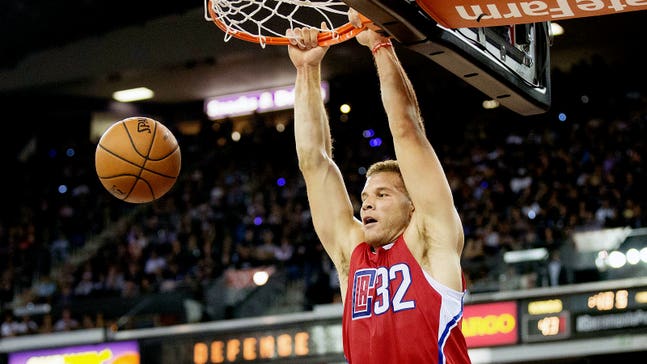 After Griffin, Cousins both go over 30, newest Clipper seals win
Published
Oct. 29, 2015 1:32 a.m. ET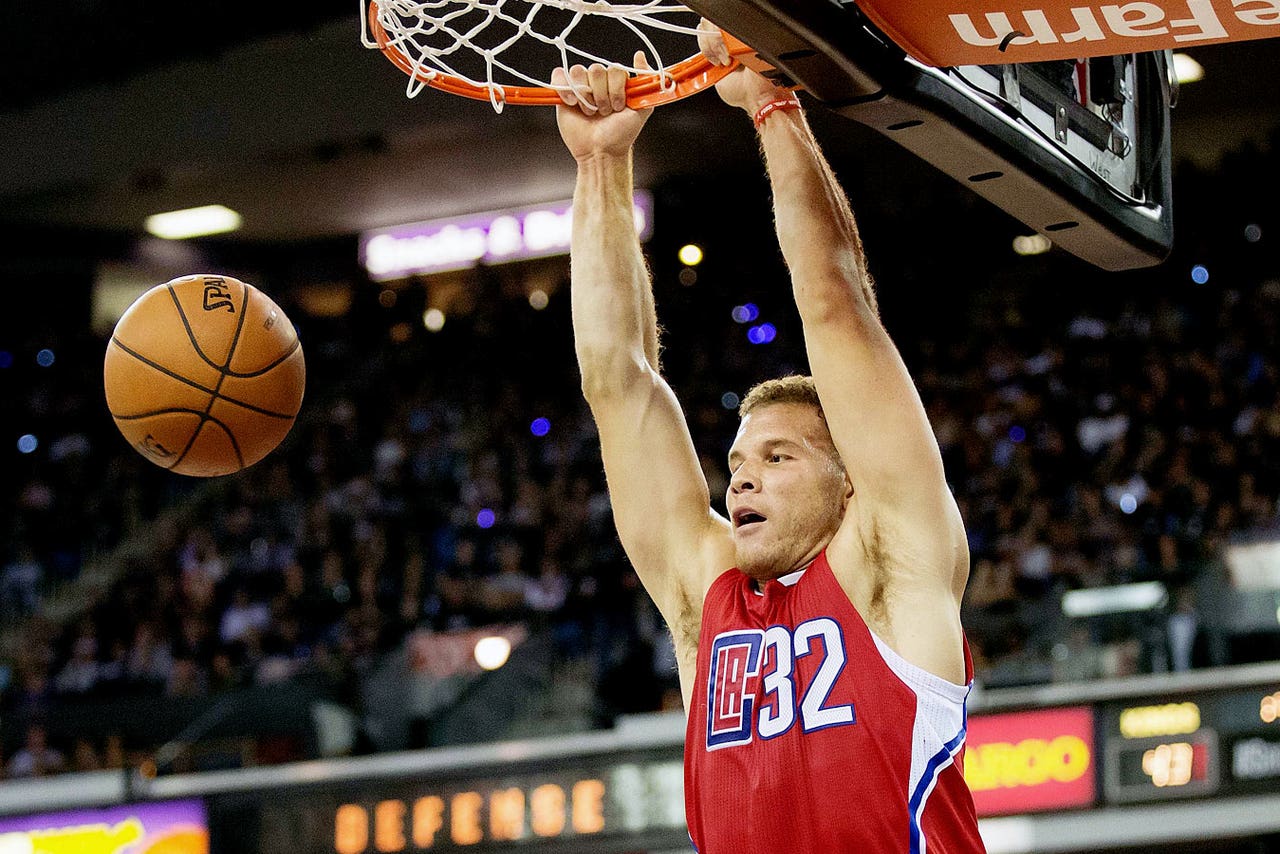 With the game in the balance in the closing minutes, Paul Pierce did just what the Los Angeles Clippers hoped he would in the clutch.
Pierce endeared himself to his new teammates by putting Los Angeles ahead for good with a late jumper in the Clippers' 111-104 season-opening victory over the Sacramento Kings on Wednesday night.
"That's what he's here for," point guard Chris Paul said. "When you put me and Paul in that one-three pick and roll they have to make a choice. If you switch, you have a smaller guy on Paul. What are you going to do?"
The Kings could do nothing as Pierce backed the smaller Rajon Rondo into the line and scored with 2:20 remaining to put the Clippers ahead 102-100 and help them avoid a late-game collapse.
"This group has been together for some years, they have a good understanding of one another," Pierce said. "I'm just trying to fit in and play with that group down the stretch."
Blake Griffin led the way with 33 points and Paul added 18 points and 11 assists. The Clippers blew a 15-point lead before surviving for the win.
DeMarcus Cousins had 32 points and 13 rebounds in the Kings' final season opener at Sleep Train Arena before moving to their new downtown home next season.
Sacramento committed 12 of its 18 turnovers in the first half to dig a big hole before rallying in the fourth quarter. Cousins had eight turnovers himself.
"At first we played terrible," Cousins said. "The turnovers killed us, especially on my end. We could have done a better job sharing the ball. But that being said, we had a great chance of winning the ballgame."
The Clippers led 89-76 when DeAndre Jordan was called for a questionable fifth foul. Cousins took advantage with a couple of scores inside, and then back-to-back 3-pointers from Marco Belinelli and Darren Collison cut Los Angeles' lead to 92-88.
Omri Casspi followed with another 3 after Jordan returned, and the Kings took their first lead of the night when Rudy Gay scored inside with just under 7 minutes left.
The game stayed tight from there. After Pierce hit his fall-away jumper, Gay missed a shot that could have tied the game, and Cousins threw the ball away for his eighth turnover with 1:33 remaining.
Paul then threw a lob to Jordan and made a jumper as the Clippers held on.
"That's how you want to win," coach Doc Rivers said. "Execution is very important. We did that tonight."
The Kings were looking for improved defense this season after a full training camp under coach George Karl, who took over last February. But the Clippers started fast by making seven of their first eight shots to take a 15-4 lead and did not trail until the fourth quarter.
TIP-INS
Clippers: Lance Stephenson made a 3 on his first possession with Los Angeles. He shot 17 percent from 3-point range last season in Charlotte. ... The Clippers have won nine straight regular-season road games dating to last season.
Kings: Gay rejoined the team shortly before the game after the birth of his second child Monday. He started and scored 16 points. ... The Kings have lost six straight home games against the Clippers.
THREE FOR ALL
Cousins added a new wrinkle to his game, making four of five 3-pointers. Cousins had hit only four 3s in his previous 167 games total and had never hit more than four in an entire season.
"I'm just building confidence behind it," Cousins said. "I think it will help the team spread the floor."
UP NEXT
Clippers: Host Dallas on Thursday less than four months after Jordan snubbed the Mavericks in free agency.
Kings: Host Lakers on Friday.
---
---