National Basketball Association
National Basketball Association
After 40 years, Warriors fans believe title wait almost over
Published
Jun. 12, 2015 3:57 p.m. ET

OAKLAND, Calif. (AP) Gary Liss still has the ticket from Game 2 of the 1975 NBA Finals in his wallet. The seat cost just $10, but watching the Golden State Warriors win the title remains a priceless memory.
''World champions? That's a hard thing to do,'' said Liss, who has been a season-ticket holder since the Warriors moved from Philadelphia in 1962.
For many loyal fans like Liss, it has been a long and grueling wait to experience that moment again.
The Warriors will play their biggest game in a generation when they host LeBron James and the Cleveland Cavaliers on Sunday night in Game 5 of the NBA Finals. The best-of-seven series is tied at two games apiece, and the anticipation is equally exciting and exhausting in Oakland.
It has been 40 years - the longest span between finals appearances in league history - since the franchise's long-suffering fans could feel such a rush. After decades of bad drafts, terrible trades and lots of losses, the most hardened Warriors supporters are soaking in every second of this run.
''It's just magical. There's never going to be another season like it,'' said Leslie Sosnick, a 61-year-old fan from Oakland. ''All I've ever wanted is to have a good product on the court.''
Sosnick first saw a good product when her father, Peter, took her to a Warriors game in San Francisco to celebrate her 9th birthday. She watched Wilt Chamberlain from the upper deck and thought the Big Dipper looked slow and small.
She eventually found her way behind the basket when the team warmed up before the second half and got an up-close look at the size and speed of NBA players. Sosnick has been hooked ever since.
Her father died in 1978 and her mother passed away about 15 years ago, but she has held on to a cherished family heirloom for more than 50 years: Warriors season-tickets.
''I just feel that I have each of my parents on my shoulders and we're going through this together and celebrating it with them. It's extremely emotional for me,'' she said, her voice cracking. ''But in the very best way.''
For Mark and Jan Wilson, the Warriors are a personal love affair.
One of their first dates was at a game on Valentine's Day in 2007. They sat in section 214 - a buy-one-get-one special on Feb. 14 - and watched the Warriors beat the New York Knicks.
The ''We Believe'' Warriors, as they became known, went on to upset the top-seeded Dallas Mavericks in the first round of the playoffs. The couple bought season-tickets the following year and continued to commute from their home in Santa Cruz, about a 90-minute drive without traffic.
''This is like our vacations coming out here,'' said Mark Wilson, now 65.
Liss, 72, went to his first game during the team's inaugural season in the Bay Area. He sat courtside and became friends with players and management over the years, and he sits in the first row behind the Warriors' bench now.
Every game he attended brought new memories, and that was enough to keep him coming back - even when the team was terrible.
''Each time that I went, the games always started zero-zero. They always had a chance,'' Liss said, chuckling.
While it's easy to root for the Warriors now, they have tested the faith and fortitude of fans.
The Warriors missed the playoffs nine straight years after the 1976-77 season. Chris Mullin led the franchise to the postseason five times between 1987 and 1994, including the brief but exciting Run TMC teams coached by Don Nelson, but the Warriors made the playoffs just once in the next 19 years.
''These fans have been through it,'' current Warriors owner Joe Lacob said. ''They've been through hell. I know it. I was a fan for a long time. I'm just extremely happy for them now.''
Oracle Arena, nicknamed ''Roaracle,'' has long been considered one of the league's loudest venues. The low roof and concrete surfaces send sound waves bouncing at ear-splitting decibels, giving the Warriors a home-court advantage few franchises can match.
The Warriors are a league-best 47-4 at home this season, including 8-2 in the playoffs, and players routinely credit the raucous crowds for willing them to wins.
''Every time I think it can't get louder, it does,'' forward Draymond Green said.
As the Warriors have improved the past three years, going to games has become a tough ticket in the basketball-united Bay Area, where fans of the 49ers, Giants, Raiders and Athletics come together to support the market's only NBA team.
The Warriors have sold-out 133 straight games entering Sunday's contest. The waitlist for season tickets surpassed 10,000 earlier this year. And despite an increase in price, that number is only expected to rise.
The Warriors are planning to move to a new arena in San Francisco as early as the start of the 2018-19 season. Fans have expressed concern that the team's famed home atmosphere and blue-collar culture could change in tech-savvy San Francisco.
Warriors President Rick Welts, who is spearheading the arena effort, has said the franchise needs a new facility to be financially viable long-term and is doing all it can to duplicate Oracle's electric environment.
And in the end, that's what keeps their legion of loyal fans coming back.
''Whenever the season is over, I always have this withdrawal,'' Sosnick said. ''And then we walk back into the arena at the end of October or early November, and it feels like I'm home.''
---
Antonio Gonzalez can be reached at: www.twitter.com/agonzalezAP
---
---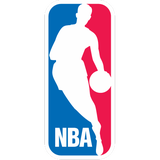 Get more from National Basketball Association
Follow your favorites to get information about games, news and more
---