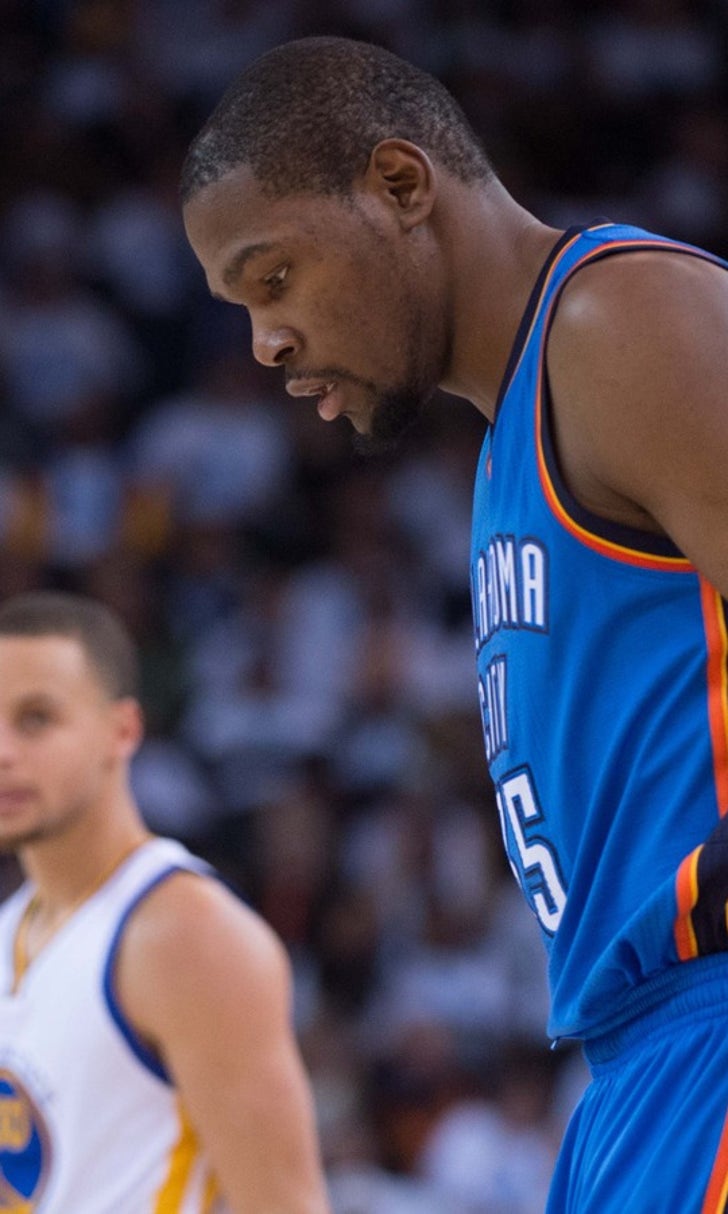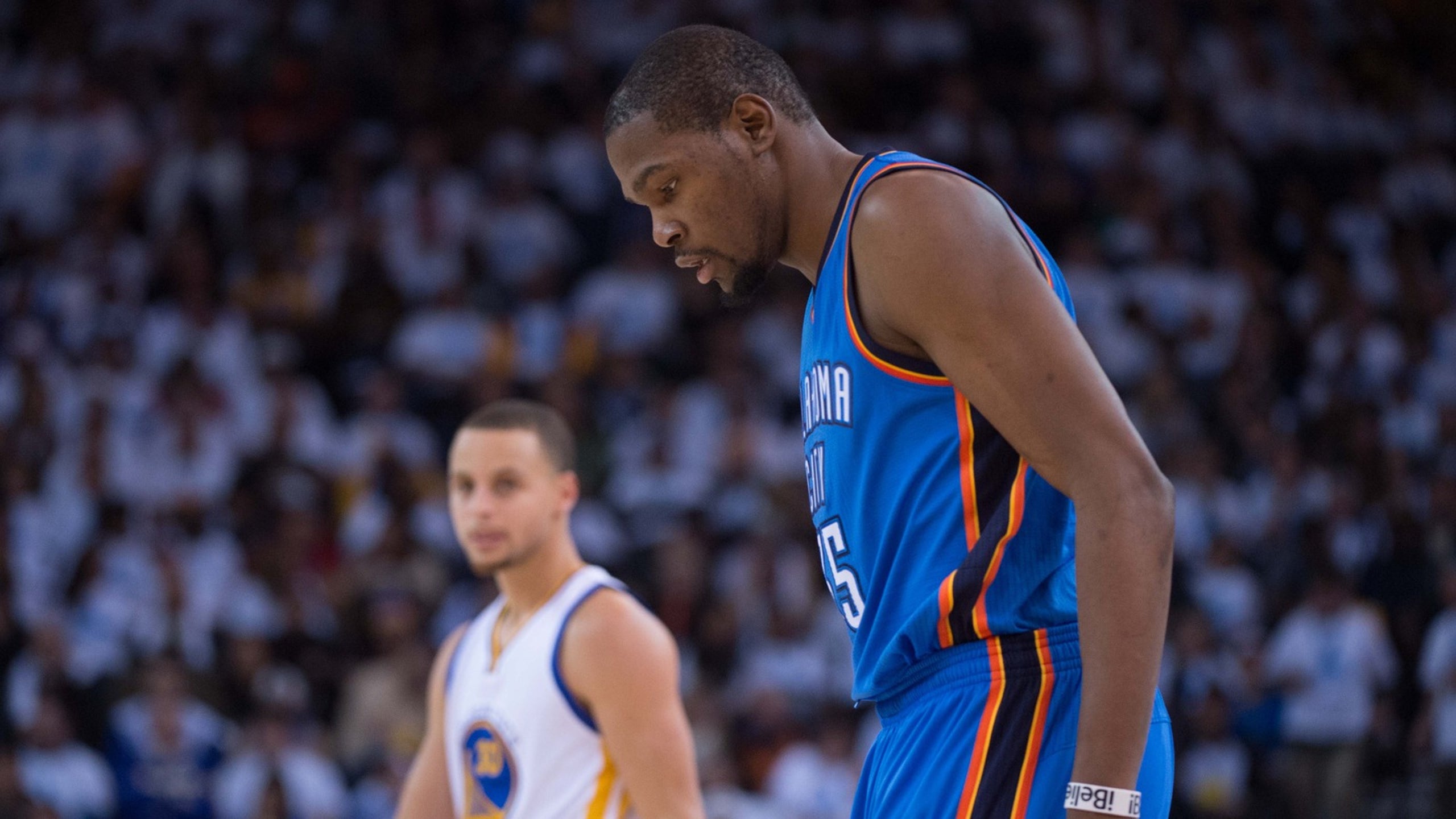 Adding Kevin Durant is a no-brainer for the Golden State Warriors
BY foxsports • February 2, 2016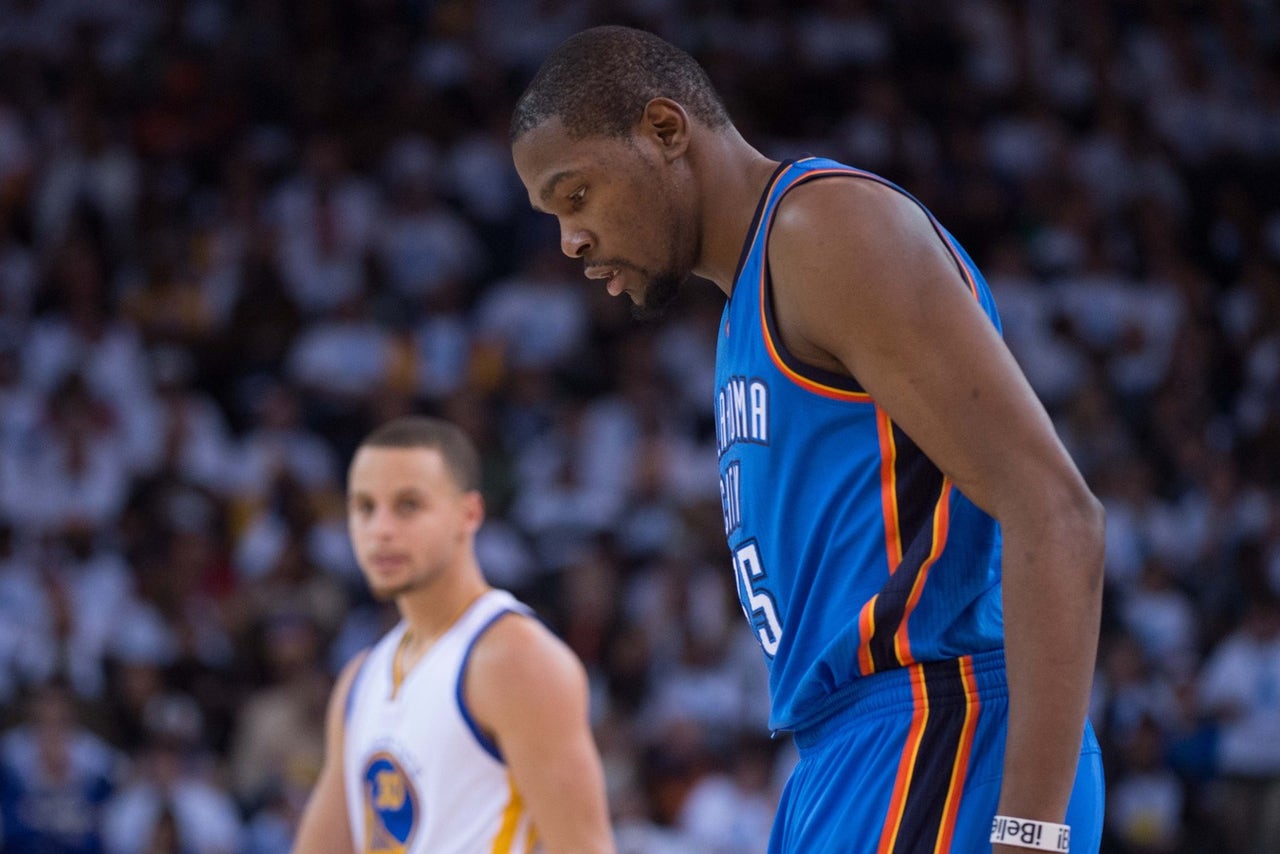 What's better than crushing the entire NBA as one of the greatest basketball teams ever assembled? This summer, the Golden State Warriors will try and find out by recruiting free agent Kevin Durant away from the Oklahoma City Thunder, according to The Vertical's Adrian Wojnarowski. 
On the surface, and several dozen layers below it, this is an easy decision. 
There are nights when Durant is the best player in the world. He turned 27 in September and won the MVP in 2014. One season after he had several surgeries on his right foot, the six-time All-Star is averaging 27.2 points, 8.0 rebounds and 4.5 assists per game. He makes basketball look easy and can't be defended one on one:
The fit in Golden State is easy to see. Durant has plenty experience working beside another superstar (Russell Westbrook is a lot harder to play with than Stephen Curry) and has won a ton of games as a co-pilot. Durant is selfless and brilliant; if he signs with the Warriors, that team would make LeBron James' run with the Miami Heat look adorable by comparison.
The old idiom "if it ain't broke, don't fix it" applies here, and it's fair. Golden State did not need Durant to win the championship last season. They have the best record in the NBA and are on pace to win at least 72 games without the four-time scoring champ on their roster.
But in the NBA, stagnation—even with a transcendent talent like Curry—is fatal. What if Klay Thompson tears his ACL? What if Andre Iguodala's game falls off a cliff? What if this Vine is the peak of Harrison Barnes' career?
To add Durant, the Warriors wouldn't lose Curry. They wouldn't lose Draymond Green or Klay Thompson, either. These are their three best and most important players. If all they have to do is part ways with Iguodala, Barnes and Andrew Bogut (as suggested by The Vertical's Bobby Marks), then their path to staying atop the league for the foreseeable future is crystal clear. It sounds risky, but in reality it's more like the best option.
Not only would Golden State maintain its top shelf power, but does anyone doubt that organization's ability to attract useful veterans who're in search of a championship ring? This team would be deep and versatile; the "lineup of death" only gets harder to guard with Green at the five and Durant at power forward. 
Last but not least, adding KD destroys the Oklahoma City Thunder as a potential threat. The Warriors would have one fewer powerhouse to deal with as they fight their way through the Western Conference playoff picture year after year. 
In the end, there's not much to think about. When you have the opportunity to get better, you snatch it. Or some other team will.
---
---