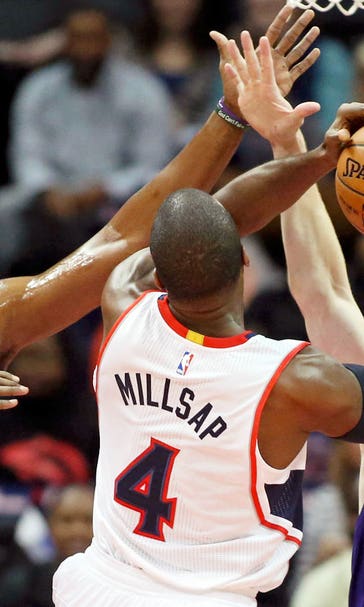 A clash of bigs: Previewing Hawks vs. Hornets
October 30, 2015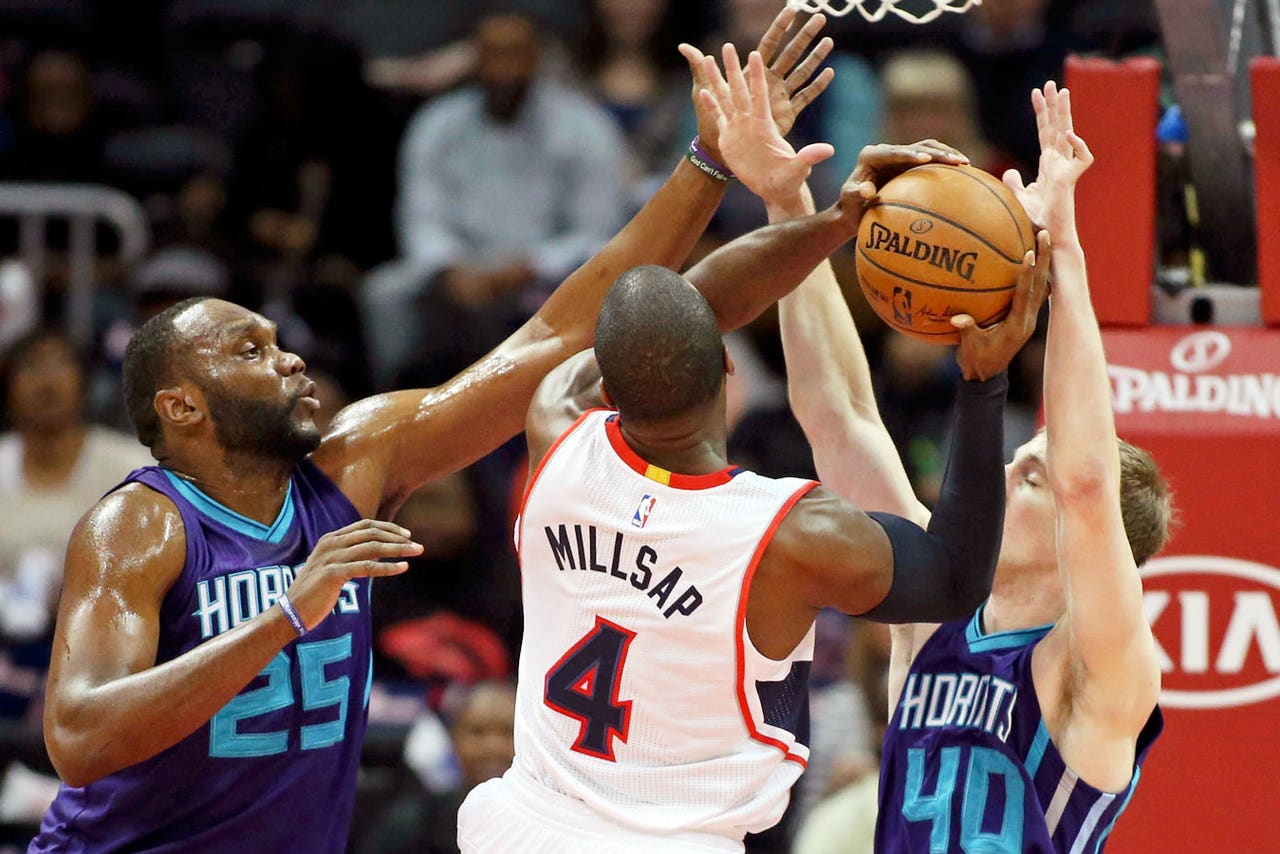 Although they were beaten on the boards again, the Atlanta Hawks performed better overall in their latest game than in a season-opening defeat.
They'll try to keep their momentum going in their quick return home Friday night by adding to their recent success there against the Charlotte Hornets.
Atlanta held Detroit to 38.5 percent shooting in its 2015-16 debut Tuesday but the Pistons posted a 59-40 rebounding advantage and a 23-7 edge on the offensive glass in a 106-94 victory over last season's Eastern Conference finalists.
New York beat the Hawks 48-39 and 16-7 in offensive rebounds Thursday, but Atlanta (1-1) shot 50.6 percent in a 112-101 victory. Jeff Teague led the way with 23 points, and Al Horford scored 21.
The Hawks put six players in double figures and made 10 3-pointers after coach Mike Budenholzer challenged them following the opener.
"I think we had a healthy film session. There he kind of told us what he expected from us, what he wanted us to do a little bit better," said Horford, whose team finished an East-best 60-22 in 2014-15. "I think everybody answered the call."
The Hawks will next seek to avoid their first 0-2 start at home since dropping their first three in 2005-06. Atlanta won its first four games there in 2014-15 on its way to finishing 35-6, one win shy of matching its best showing on its own floor.
Their last regular-season victory at Philips Arena was a 104-80 rout of Charlotte on April 10, their 14th win in the last 16 visits from the Hornets (0-1). The Hawks also won 105-75 on Nov. 29.
The teams split their four overall matchups with Charlotte scoring an average of 118.5 points in its two wins while shooting 50.8 percent. The Hornets averaged 77.5 and shot 34.5 percent in their two losses.
Atlanta was more consistent in shooting no worse than 43.0 percent in the four games and 47.9 overall. They also connected on 43.9 percent from 3-point range.
Charlotte shot 39.3 percent and missed 18 of 24 attempts from beyond the arc in its season opener Wednesday, a 104-94 loss in Miami. Kemba Walker scored a team-best 19 points despite missing 11 of 16 shots and Jeremy Lin had 17 in his Hornets debut.
"I just don't think we played at all the way we played during the preseason, at either end of the floor," coach Steve Clifford said. "We never really found our comfort level."
Charlotte hasn't opened with back-to-back losses since losing its first three games in 2010-11. The Hornets dropped their first four road games in 2014-15 and 10 of their first 11 en route to finishing 33-49.
Walker has averaged 11.2 points - 5.1 below his career mark - in his last five games against Atlanta while shooting 30.8 percent and going 4 of 22 from 3-point range.
Teague totaled 12 points and missed 10 of 15 shots in his final two games versus Charlotte last season. He had 22 points and matched a career high with 15 assists in a 122-119 double overtime loss to the Hornets on Nov. 7.
---
---